Suffering injuries is frightening, frustrating, and usually life-changing regardless of the circumstance. If the accident was the result of another person's wrongdoing or negligence, the situation can become even more complex. Your life can quickly go from normal to tragic.
If you have been injured due to another person's negligence in Wrightsville, Georgia, you should consider hiring a Wrightsville personal injury lawyer at The Weinstein Firm to help you obtain the financial damages you are rightfully entitled to.
Contact our Wrightsville injury attorneys today via phone at 770-HELP-NOW or online for your free, no-obligation consultation.

What Should I Do After an Injury?
Seek Medical Treatment
If you suspect that you have been injured, you should first seek medical treatment since it will not only increase your chances of making a complete recovery but also allows doctors to document the injuries and establish a connection between them and the accident.
Take Photos/Video If You Can
If you are able to, start taking photos/video footage of the accident scene. Focus on the people involved, vehicles involved if it is a car accident, and conditions that might have contributed to the accident. This will be valuable evidence when it comes to filing your compensation claim.
Get Names and Number of Witnesses
If there were witnesses present, you should obtain their contact details. Third-party witnesses, however, often don't wait at the accident scene until law enforcement arrives. If you obtain witness information, you can have people backing up your version of events.
Report the Incident
It is also important to alert the appropriate authorities to an accident after it occurs. The appropriate authority will investigate and write a report detailing who was at fault in the accident. That report could potentially be the single most persuasive piece of evidence when it comes to proving liability.
Never Admit Fault
You should never admit fault or attempt to apologize for the accident. The only people you should discuss the case with are your lawyer and your doctor. You should also be careful when telling your friends and co-workers about your injuries. Pay attention to what you say and avoid giving away details.
Call a Personal Injury Lawyer
It is always advisable to hire an experienced lawyer such as The Weinstein Firm in Georgia to represent you in your personal injury case. Our lawyers only have your best interests in mind and will fight to see that you receive the maximum possible compensation for your injuries.
Why Do I Need a Personal Injury Lawyer?
You need a lawyer to represent you in your personal injury case for the following reasons:
Case Preparation/Filing a Lawsuit
In Georgia, the statute of limitations for personal injury claims is 2 years from the date of the injury and serves as your initial timeline for filing your personal injury claim. The lawyer will help you file a lawsuit in time and in the filing lays out your version of events, reasons why the defendant is liable, and what compensation you are seeking.
Settlement Negotiation
The lawyer will undertake settlement negotiations throughout the personal injury claims process in an attempt at reaching an agreement before the case goes to trial. If a settlement is reached, you agree to free the defendant from any liability for your injuries in exchange for an acceptable amount of financial compensation as determined by your lawyer.
Trial Preparation and Representation
If an adequate settlement isn't reached through negotiations with the defendant or alternative dispute resolution, your lawyer will then present your thoroughly documented case before the courts. Our lawyers ensure that all aspects of your case are supported with solid evidence to increase your chances of getting a favorable verdict.
What Type of Damages Can I Recover?
Economic
Economic damages are also known as special damages and refer to the monetary losses suffered by a personal injury victim. Such damages are generally easier to calculate when evaluating a claim since they are usually easy to compute. The most common types of economic damages include:
Loss of future earnings
Past, current, and future medical bills
Property loss or damage
Lost income due to missed work
Non-Economic
Non-economic damages are also known as general damages and are intended to compensate for losses that aren't monetary in nature. That makes them harder to compute since they typically cover mental and physical harm suffered by victims due to their injuries. Examples include:
Emotional distress
Physical impairment
Loss of consortium
Loss of enjoyment of life
Punitive
Punitive damages are rarer and are awarded primarily for the purpose of punishing the defendant as opposed to compensating the victim. Punitive damages are only awarded to the plaintiff if the defendant's actions at the time of the accident were particularly malicious or careless.
How Is Liability Determined?
Liability is determined by proving negligence and there are 4 key elements to proving negligence:
Duty of Care
A duty of care arises when the law recognizes a relationship between 2 parties, and because of this relationship, one party has an obligation to exercise the same level of reasonable care that another person in a similar situation would exercise.
Breach of Duty of Care
To determine whether a duty of care was breached, the plaintiff must show that the defendant did something that a reasonable person wouldn't have done under similar circumstances, or that the defendant failed to do what a reasonable person would have done in a similar situation. If that's the case, it is likely that the legal duty of care has been breached.
Causation
If you successfully prove the two elements above, you then have to prove to the court that the defendant's actions caused your injuries. This element to proving negligence is usually one of the most complicated aspects of a personal injury claim, which is why you need the experienced legal team at The Weinstein Firm representing you.
Damages
The final element of negligence is you must prove in your personal injury claim damages. Since you suffered an injury or loss that a reasonable person in a similar situation could expect, monetary compensation may be the only form of relief.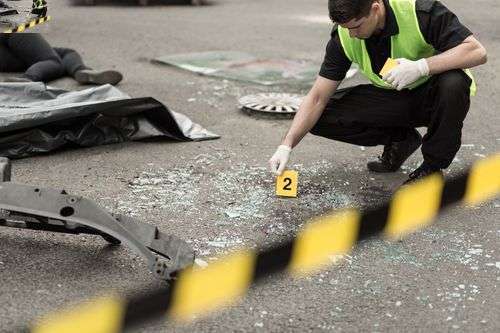 Modified Comparative Negligence
Georgia follows the modified comparative negligence doctrine, which holds that you can recover damages in a lawsuit after being injured as long as you were less than 50 percent to blame for the incident that resulted in your injuries.
The modified comparative negligence also comes into play when determining how your damages are calculated. Your total compensation is reduced by your percentage of fault. For instance, if your damages total $100,000, but you were found to be 30 percent at fault, you are only eligible to recover $70,000.
How Much Time Do I Have to File a Personal Injury Claim in Georgia?
The general rule when it comes to filing a personal injury claim in Georgia is two (2) years from the date of the accident. If you fail to file your case within the applicable statute of limitations, you will be permanently barred from recovery.
Personal Injury Claims Process
The following is a brief overview of the personal injury claims process in Georgia:
Injury Occurs: The unexpected event turns your life upside down and leaves you struggling with your health and finances.
Treatment: You seek treatment for your injuries to ensure proper healing and for the documentation needed to support your claim.
Hiring a Personal Injury Lawyer: You then hire a personal injury lawyer as soon as you can to help you determine the most appropriate legal steps to take.
Filing a Claim: It is what marks the start of the legal portion of the claims process to help you recover the compensation needed to get back on your feet.
Settlement or Trial: The claim will end with either a settlement or a trial that ends up getting you the compensation you seek.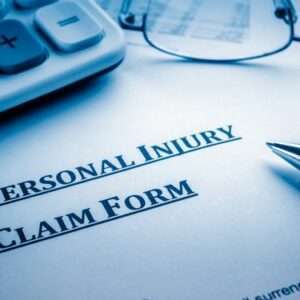 How Much Will a Wrightsville Personal Injury Lawyer Cost?
The vast majority of Wrightsville personal injury lawyers, including those at The Weinstein Firm, represent clients on a "contingency fee" basis. It means that you don't pay us by the hour. Instead, the only fee we charge is a percentage of either your settlement or jury award. If we don't win your case, then you don't owe us any lawyer fees.
Types of Personal Injury Cases We Handle at The Weinstein Firm
Car Accident Injuries: Our Wrightsville car accident lawyers understand the stress that a car accident can cause you and your family, which is why we are ready to represent you in your pursuit of compensation.
Truck Accidents: Truck accidents almost always result in catastrophic injuries due to the massive size of these vehicles. Fortunately, our legal team can help you recover compensation if you have been involved in one.
Bicycle Accidents: Bicycles are increasingly popular and with the increased popularity comes an increase in the number of accidents. Our legal team has handled a wide range of bicycle accident cases and can help you obtain a fair settlement.
Slip and Fall Injuries: Legal action should always be considered for slip and fall injuries resulting from another party's negligence. Our experienced lawyers will help you seek fair compensation for your injuries and losses.
Medical Malpractice: The negligence of hospitals, nurses, doctors, and other medical professionals often results in serious injuries. If you have been injured at the hands of a medical professional, you can count on our legal team to aggressively pursue compensation.
Get Top-Notch Legal Representation from a Wrightsville Personal Injury Lawyer at the Weinstein Firm
If you have been injured in an accident where you weren't at fault, you may be able to recover compensation under Georgia personal injury law. So, get in touch with the reputable Wrightsville personal injury lawyers at The Weinstein Firm today.
Our legal team is ready to help. Call us, chat with us, or contact us online for your free consultation and case evaluation.