It seems like overnight Atlanta was flooded with electric scooters that zip through busy and densely populated downtown areas. Unfortunately, these eco-friendly and cost-effective transportation alternatives have led to many people being hurt and injuries that have led to death. If you were harmed because of an electric scooter, then you have a legal battle ahead of you. Contact an Atlanta Lime scooter injury lawyer at The Weinstein Firm to get the representation you deserve.
Unlike vehicles where everyone has access to safety information, is required to carry insurance, and must operate within specific laws or face the consequences, electric scooters don't have any structure for their injury victims. This situation is leaving many people hurt, in financial crises, and without any guidance on how to resolve either issue.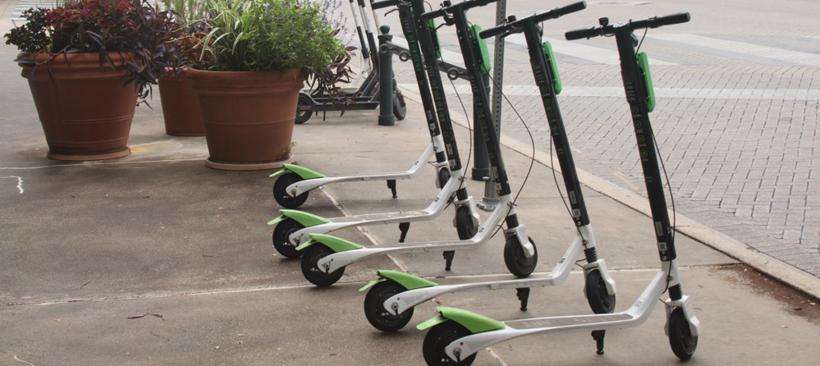 Take control of your Lime scooter injury and financial situation by contacting a personal injury attorney in Atlanta. It is an option to seek compensation for your injuries from the person responsible and in some cases from the Lime scooter company. In your case, you may have the opportunity to seek financial recovery for your medical bills, pain, and suffering, and possibly your time lost at work.
The Weinstein Firm understands that you are facing a lot of stress and that a case may feel like something esle to worry about at the moment. Often hiring a lawyer will ease a lot of your burden and stress rather than adding to it. Keep reading to have some of the most frequent questions regarding Lime scooter injuries answered. Call us at (770)HELP-NOW to receive a risk-free case review with one of our experienced attorneys.
What Are Lime Scooters?
Lime introduced its electric scooters into metropolitan communities and busy cities, including Atlanta. With the good intention of reducing traffic on the street and the numerous negative effects that traffic has on the environment, they unleashed their hoard to scooters. These scooters are accessible to anyone with a payment method and smartphone and charges "riders" about 10 cents for every mile traveled.
Users can start using a scooter as soon as they walk up to it and leave it anywhere within the city. During the night, Lime collects the scooters, charges them and returns them to hubs or stations for use in the morning.
Many people enjoy Lime scooters for their convenience in that you can park in a parking center and travel easily back and forth through the city. Additionally, you can ride a scooter your bus or train stop and not worry about getting the scooter back to its port.
How Can Lack of Maintenance and Repair Bolster a Lime Scooter Accident Claim?
Although Lime collects the scooters for charging, there is a bit of a gap in the repair and maintenance aspect. There are few mechanics who can service these scooters, and they rely on notification from the company who relies on notification from the user. Essentially a scooter that needs maintenance is likely to have many rides occur before it actually gets to a mechanic.
Damaged scooters or scooters that had an incomplete or ineffective repair can give you a reason to file a claim.
Accidents that step from maintenance and repair issues include:
Wheel detachment while riding
Scooter stops working while riding
Scooter's brakes lock, or the brakes stop responding
However, many other accident causes include:
Riders abandoning the scooter in a walkway or doorway causing pedestrians to injure themselves
Passing vehicles crashing to grazing into scooter riders
Scooter riders hitting pedestrians on the sidewalk or in crosswalks
Poor road conditions or hazards caused the rider to crash or cause an accident
Reckless riders causing accidents
Contacting one of the Weinstein Firm's Lime scooter injury attorneys can help you identify the underlying cause of your crash and determine if you have a case.
What Should I Do After a Lime Scooter Accident?
After a Lime scooter injury or accident, you need to contact an attorney. But first, you should seek out medical attention.
The overview of what to do after this type of accident is very similar to handling the aftermath of a car accident. The appropriate actions will ensure that you have the opportunity to pursue compensation through an insurance claim or through a lawsuit.
First, seek medical attention. This could mean going with first responders to the ER or heading to an urgent care center. It could also mean scheduling an appointment to see your doctor within the few days following the scooter accident.
Second, you need to collect info on your scooter crash. That means taking many pictures of your injuries, the scooter, any involved vehicles, and a screenshot of the Lime app.  Collecting info also includes asking any witnesses for their information or statements.
Finally, you need to contact a Lime accident attorney to explain your rights in these situations. Unlike car accidents, it's not clear if anyone has a right to pursue compensation. You probably do have some right, and you should take steps to obtain compensation for your injuries.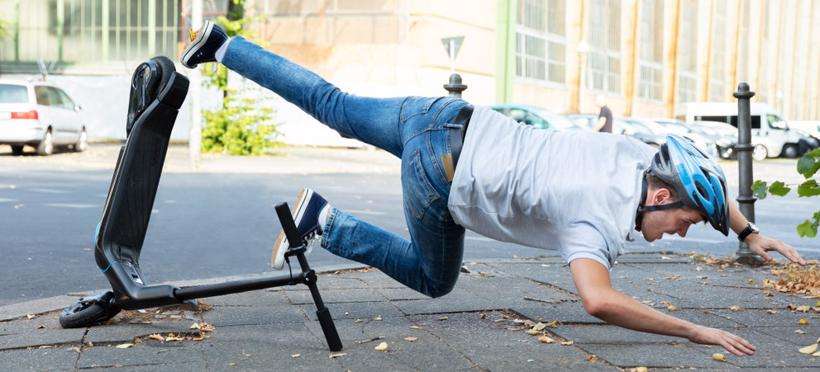 What Damages Can I Seek in a Lime Scooter Accident?
Each Lime scooter accident is unique because of the riders and possible vehicles or pedestrians involved. A few of the common types of compensation options include:
Medical expenses and bills
Income lost from time away from work
Loss of consortium
Property damage
Pain and suffering
Death benefits
Punitive damages (in cases of drunk or reckless driving)
Involving an Atlanta Lime scooter injury lawyer from The Weinstein Firm in your case will help you build the best case possible. Then you can fight for maximum compensation for your scooter injury.
Is there a Time Limit to File a Lime Scooter Lawsuit?
If you were harmed while riding a Lime scooter, from tripping over a Lime scooter or being hit by a rider, then you have the right to file a claim. But if you don't act quickly, you could lose your right to file a lawsuit or claim. The state of Georgia has many personal injury statutes that may apply to your case.
A statute of limitations is the state's timeline that says how long you have to open your case against the responsible party. The timeline exists so that everyone involved understands the frame of time and that each party can prepare themselves.
If you do not pursue a claim within that timeline, then you will likely lose your right to file a lawsuit at all. That means you cannot receive compensation. So, what is your timeframe? The general statute of limitations for Atlanta, Georgia, is two-years. However, the specifics of your case may change that date range.
An Atlanta Lime scooter injury lawyer will work with you to explain which limitation you're working with, although the best advice that most people receive is to act quickly so as not to miss any deadline. If you're unsure about filing a claim, it's possible to work with an attorney to extend deadlines.
What are some of the Defects In Lime Scooters that Can Lead to Accidents?
Lime scooters and other electronic scooters all come with some level of risk. Just like vehicles and bikes, they require electrical and physical maintenance and repair regularly. The mechanics performing these repairs may struggle to complete the repair or diagnosis correctly. Usually, Lime mechanics have very little information about the scooter and only a small kit to help them in repairs.
There are a few consistent defects coming to light, including defects that are resulting in injuries. Many of these defect-caused injuries are seen as neglect of Lime or the involved mechanic.
Common defects include:
Handlebar Damage and Detachment
Riders must always maintain at least one hand on the handlebars, but scooters are experiencing a defect of having misshapen, bent, or broken handlebars making it dangerous to use. In some cases, the handlebars will detach while the user is riding.
Inconsistent Frame Design
Slipper frames, lack of grip, and other frame issues can cause riders to lose control. It can also make handling the scooter to a safe stop nearly impossible.
Broken Tubes
Because the scooters are electric, the tubes carry signals and power to various elements of the scooter. Damaged tubes can lead to malfunction of the scooter among other problems.
Brake Defects
Perhaps the most common defect, brakes that don't function while a person is traveling at 15 mph can lead to major injuries. Essentially brake defects are causing people to crash with little or no protection.
You Pay Zero Unless We Win!
Millions recovered for injured victims
Stuck Throttle
These scooters quickly accelerate to about 15 mph, and if you can't properly control the speed riders will quickly become injured. It's likely that many accidents have happened because riders were unable to control their speed or lost confidence in their ability to control the scooter because of a stuck throttle.
Battery Issues
Although scooters are charged at night, it often happens that the battery will "short" causing electrical issues, the battery will die, or even catch fire.
Tire Problems
Defects with these tires can go far beyond a flat tire. Tires on Lime scooters are known to pop off or explode while a rider is using the scooter.
Lighting Defect
These scooters have lights and reflectors so that riders can safely use them at dawn and dusk as well as into the early evening. However, if the lighting is not working or visible, it can lead to vehicles unintentionally hitting scooter riders near dark.
Any of the above defects can lead to a Lime scooter accident. Contact The Weinstein Firm to learn about your options in seeking a claim against Lime.
What are Common Injuries Seen in Lime Scooter Accidents?
Unfortunately, Lime scooters come with many frequent injuries and occasional deaths. Usually, riders experience a series of injuries rather than one. Suffering from multiple injuries can lead any rider or pedestrian to file a claim against Lime or the person responsible for the scooter crash.
Many Lime accidents lead to these types of injuries:
Broken bones or fractures
Sprains and strains on muscles and joints
Torn ligaments
Lacerations, cuts, and scrapes
Bruising, often severe
Hip, knee, and shoulder damage
TBI (Traumatic Brain Injury)
Head injuries
Spinal cord damage
Experiencing any of these injuries gives you grounds to pursue compensation. You should learn more about your legal options by contacting a Lime scooter injury lawyer.
Contact The Lime Scooter Injury Lawyers at The Weinstein Firm for a Free Consultation
The Weinstein Firm offers free consultations for the victims of Lime Scooter injuries. If you experienced a scooter injury either as a rider or pedestrian, then you need legal guidance. These companies are relatively new, and it's hard for the city of Atlanta to know what to do about these types of accidents.
A scooter accident injury in Atlanta will be a valuable resource for your case. To learn more about what to expect with your scooter injury, and what a Lime scooter case might mean for you, book your consultation. The Weinstein Firm has long served the community of Atlanta, helping to protect victims of personal injury from financial ruin.
With an experienced and skilled attorney, you can have access to the wealth of resources to help you take control of your case. After an accident, you might experience extensively long recovery periods, and it may feel impossible to handle all the pressure and paperwork of a case. An attorney can manage your scooter injury case for you. Call our offices today and start the process of financial recovery with the help of our experts.