Personal injury covers such a broad spectrum that it's likely the type of attorney you need, regardless of how you suffered your injury. From car accidents to injuries from events on private properties, any kind of personal injury will probably come with medical costs and other damages.
An Atlanta personal injury lawyer with The Weinstein Firm can help you determine if your injuries fall into this category of the law.
If you believe that you are the only person available to handle these expenses, you're not quite right. An injury that comes from someone else's neglect might give you several options to pursue a legal resolution. In other words, if you were hurt because of another person's carelessness, you might not have to cover all of your medical costs.
If you're not quite sure that a personal injury lawyer is a right option for you, consider aspects of your recovery. Can you afford your medical bills that were necessary as part of your recovery? Have your injuries come from a car crash? Have you experienced severe economic damages such as lost wages because of your injuries?
These questions can guide you in your decision of whether or not to pursue a case. Personal injury claims rarely go to court and do not always involve "going after" someone you know. If you have suffered a personal injury in Atlanta, call The Weinstein Firm at (770)HELP-NOW today and receive a risk-free consultation with one of our experienced attorneys.
They will answer all of your questions and give you guidance on the best course of action to take moving forward.
What is a Personal Injury Case?
Personal injury cases are legal solutions for people who have experienced physical, economic, or emotional pain. The case itself is the entirety of the resolution process in which a person seeks compensation. Georgia law permits this type of financial compensation for various kinds of personal injury.
The benchmark or deciding factor behind the injury being able to lead to a case is that the harm must come from negligence or intentional conduct. Negligence can cover unintentional acts such as failing to leash a dog, which led to a dog bite injury while intentional conduct could refer to examples including drinking and driving.
In general terms, these cases often see full resolution without making it to court. Personal injury cases usually resolve quickly through negotiation and involve a settlement.
Common types of personal injury cases include:
Car crashes
Construction-site accidents
Other forms of negligence
These cases will often include recoverable damages such as lost wages, medical bills, and punitive damages. It is critical to remember that there are deadlines for filing a personal injury claim. It is always better to contact an attorney shortly after the accident.
How Much Does a Personal Injury Lawyer Cost?
Many people are hesitant to contact an attorney after a personal injury because they are worried about how much a lawyer will cost them. However, most personal injury lawyers in Georgia operate on a contingency basis, meaning you only owe them if they win your case. At that point, you will owe them a previously agreed-upon percentage, generally between 25-40%.
The range of the fee will also be based on how much work they had to put in; if a settlement with the insurance company was agreed to prior to any court proceedings, you will likely owe less than if your case goes before a court.
Not only does this pay structure mean that you only pay for an attorney if you are getting a settlement, but it also means your attorney has a vested interest in your case, as their pay is based on how much money they are able to get you.
Some attorneys do work with different payment arrangements, such as an hourly fee or a flat rate. While these options may be preferred in some cases, the majority of clients are best served by agreeing to a contingency arrangement.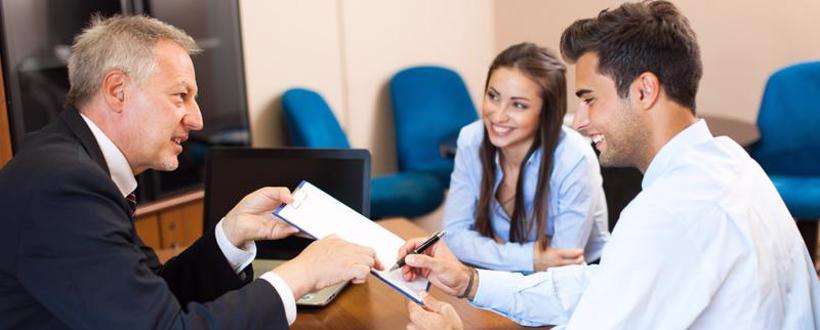 How Much is My Atlanta Injury Case Worth?
It's important to bear in mind that there is a reason why insurance adjusters actively encourage people to avoid legal representation. People represented by an Atlanta personal injury lawyer will likely obtain substantially more in compensation than those who accept the settlement the insurance company initially offers.
Insurance companies prefer to have people believe that personal injury cases are not worth much, but that's not true.
There is no set rate to expect from a personal injury compensation case. However, when working with an attorney that has your best interest in mind, they will cover all possible aspects of compensation. It's important to us that you have all the medical treatment necessary for a full recovery. That may include rehabilitation.
These situations may also require you to take time off work or other factors that lead to economic damages.
After hiring a lawyer, they will start to collect evidence and record your expenses as part of your case. A major responsibility of a personal injury attorney is to aid you in seeking the maximum compensation you deserve and to calculate a fair value on your claim. That means presenting the facts which compellingly support your case.
Because there is no fool-proof formula, each claim requires personalized attention from an experienced attorney. Some of the factors we consider during our calculations include:
Length and Extent of treatment
Personal hardship caused by the incident
Pain and suffering
Lost wages
Medical bills
Property damage
In addition to these factors, an Atlanta personal injury lawyer should consider causation and damages as well as proof of liability. If your injuries came from a car accident that was not your fault, you might have a greater chance of a higher compensation recovery.
Attorneys may also consider the likability of any witnesses to gauge the likelihood of success of the compensation goal if the case were to go to court.
A trained personal injury attorney will be able to guide you and your family through your case. Not only should they help you know what to expect during your case, but what to expect in compensation as well.
When meeting with a personal injury lawyer, they should discuss a compensation goal, and what range of compensation settlement offers you should be willing to accept. So many of these cases settle quickly because the insurance companies involved do provide reasonable settlement options.

Do I Need an Atlanta Personal Injury Attorney for an Auto Accident Claim?
An Atlanta personal injury lawyer can have a significant impact on your car crash claim. These claims often involve two or more insurance companies, and they are very strict in handling these cases. In Georgia, if you miss a deadline, have a single misstep, misstatement, or legal mistake, and you could lose the chance of any compensation.
Your financial future could change in an instant. Lawyers help you through these simple errors. A car accident lawyer in Atlanta doesn't take on the persona of a helpful insurance agent. Helpful insurance agents hardly ever have your best interest in mind.
Their nice and accommodating demeanor covers their ultimate goal of denying or at least minimizing claims. Even telling an insurance adjuster that you're "fine" can result in a minimized claim.
When you consider how these pleasant conversations can work against you, you won't want to talk to the insurance adjusters at all. A car accident lawyer can be both compassionate and qualified. The Weinstein Firm takes pride in aiding the victims of auto accidents with concern and care.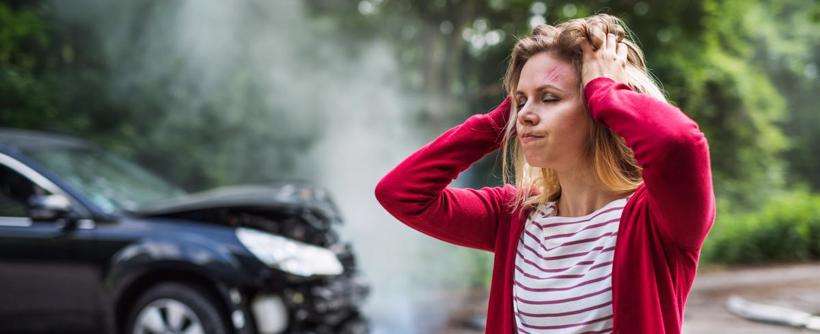 Initial Meeting with Your Lawyer
We work to expose all of the possible sources of insurance as well as taking any steps necessary to increase the chances of you receiving full compensation. Part of this is gathering evidence and ensuring compliance with all deadlines. We can analyze cases, take note of specific requirements, and determine a fair compensation goal for your claim.
When meeting with your Atlanta personal injury attorney for the first time, you can explain your unique situation and how the events which led to your injury transpired. It is likely that someone owed you a duty of care and failed. Failure to provide care is often through carelessness, negligence, or intentional acts.
With a skilled Atlanta personal injury lawyer working on your side, you can rest easy knowing that you are on the path towards fair compensation. The Weinstein Firm fights hard for the victims of car accidents. We protect victims' rights to compensation and act in their best interest. The Weinstein Firm's goal is to be the best and most reliable personal injury law firm in Georgia.
Relying on our team of experienced attorneys and years of handling auto accident claims, we are confident that we can aid any auto claim.
How Long Does It Take for My Case to Settle?
Because cases can vary so vastly, it is difficult to pin down a precise timeline. No two cases are alike. The first aspect to consider when determining how long it will take to settle is your health. Experienced personal injury lawyers in Atlanta will focus on your recovery before anything else.
Not only is it vital that you get the medical care necessary for recovery, but seeking a settlement while you're still undergoing recovery may minimize your claim. Lawyers work with physicians to keep track of all of your bills and any additional medical costs.
After receiving your records and medical expenses, The Weinstein Firm will review all of the information available. This review will begin to categorize your expenses and damages. A personal injury attorney will use your medical records, a formal document, to assess how your life has changed because of the injury.
Submitting Your Compensation Demands
Following this assessment, your lawyer will sit down to discuss your options and the value of your case. You will learn what they believe your case is worth and what step is next. For many people, the next step after putting a value on your damages is to submit a demand.
A demand goes straight to the applicable insurance company, and it informs them of the fair and full compensation that you are seeking. After submitting the demand, your lawyer will keep in contact with you and let you know of any offers.
If the insurance company submits an offer, your lawyer will tell you how much the settlement offer is for, and whether you should take it or not. Giving their opinion at every step is one of the most valuable aspects of including a lawyer in your claim.
On average, a case will reach a full settlement between three weeks and a couple of months. It is your decision to accept or reject an injury settlement offer. Only about one in ten cases move forward with litigation.
Should I Accept a Settlement or Go to Trial?
Often insurance companies will draw a line and choose to either issue a settlement or fight your case. If the insurance company decides to fight your case, our lawyers will prepare to take your case to court. As a team of experienced attorneys, handling large insurance companies is part of their everyday job.
If you choose to file a suit, the settlement agreement is still a possibility. Before going through with an actual trial, your insurance company may offer a settlement in an attempt to avoid court fees and other associated expenses.

Unfortunately, if your case does go to trial, it may take as long as two years to resolve the claim. Not that you'll spend a year in court. These cases will often go a full year waiting for a court date.
It is important to note that in Georgia, claims valued below $15,000 may go to a local magistrate court. In these situations, your trial will happen with a judge rather than a jury. Local court trials often reach a full resolution within a few weeks.
Our attorneys always aim to resolve cases as quickly and as efficiently as possible while also fighting for your compensation goals.
What Kind of Damages Can I Recover in My Atlanta Personal Injury Case?
The state of Georgia does not place damage caps on economic or non-economic damages. There are three primary categories for damages in Georgia, and all may apply to your injury case.
Economic Damages
Economic damages are easy to handle. Not only are they objective, but they often live on paper. These damages include monetary loss such as lost wages, property damage, and medical bills.
Economic damages encompass:
Medical Expenses
Any expense related to medical treatment or car, which was necessary following the incident. These bills will often accumulate quickly and can be part of your demand for compensation.
Lost Wages
Missed work because you were recovering? Any time missed at work, due to your injuries, is verifiable through pay stubs, tax records, and your employer.
Property Damage
Repairs and replacement of any vehicle or motorcycle. After an auto accident, property damage can put a heavy financial strain on families and individuals.
Lost Benefits
If you lost your vacation or sick time to cover your days missed at work. You may be able to recover compensation as part of your economic damages.
Loss of Earning Capacity
In severe accidents, injuries may impact you for the rest of your life. If you are unable to return to work or had to take a different position, you may receive compensation for the amount you should have earned.
Get the compensation
you deserve $$$
Schedule a free initial consultation. We will provide sound legal advice without judgement. Contact us today at 770-HELP-NOW
Non-Economic Damages
Non-economic damages are difficult to put a number on as they are all subjective. It can be difficult for someone to agree that emotional distress deserves a set amount of compensation. Because there is no set amount for an award, usually these damages fall to judges, juries, or insurance adjusters.
Non-economic damages can include:
Inconvenience
Pain and Suffering
Emotional Distress
Loss of Companionship
Stress
Anxiety
Loss of Consortium
It can seem impossible to assign a monetary value to "loss of companionship," but every day, this task falls to insurance adjusters. To the victim, there may be no amount of financial compensation to make up for this type of loss.
When working with an Atlanta personal injury lawyer, you need to be honest and fair with your non-economic damages. It's your best opportunity to make sure that an insurance company doesn't take advantage of you.
Punitive Damages
Don't expect punitive damages to apply to every situation. These are awarded under specific circumstances such as in the event of a drunk driving crash.
Punitive damages apply to financially punish the at-fault person from behaving similarly in the future. If someone is drunk driving, they may have to pay punitive damages, and the court will issue it as a form of reprimand for their willful misconduct. Punitive damages do have a cap of $250,000.
Is Georgia an At-Fault State?
Similar to most other states, Georgia is an at-fault state. Essentially it means that in every accident, someone is the responsible party. Assigning fault helps insurance companies know who has to pay what and helps lawyers resolve cases as well. The at-fault driver is typically liable for all damages, including property damage and medical expenses.
It is important to explain that Georgia does put a spin on their at-fault system and uses proportional comparative fault. Each driver involved in a crash will take a percentage of the blame.
For example, if a crash involving two cars, one which failed to signal a turn, and the other which was speeding, the fault would reflect the extent of their negligence. Anyone assigned more than 50 percent fault cannot pursue compensation.
That percentage can impact the driver who is less at-fault as well. If a driver was found to be 20 percent at-fault, they may have their compensation reduced by 20 percent to reflect their fault in the crash.

Types of Cases Our Injury Lawyers Handle
The Weinstein Firm has experienced attorneys ready to handle just about any type of personal injury case. They have a reputation of getting their clients justice. They work hard to make sure they get their clients the money they deserve.
No matter where in Atlanta you live, you could find yourself involved in an accident. If you get hurt, you're going to need medical treatment. Someone should have to pay for this treatment. Thankfully, you can rely on The Weinstein Firm to get you paid. They handle so many types of cases, including but not limited to the following:
Assault and Battery
Assault and battery is basically an unlawful touching of another. It can involve anything from a physical altercation to road rage. If you are the victim of an assault and battery, you may have suffered a variety of injuries. You could have broken bones and bruises. You may even have internal injuries.
Your assault & battery lawyer will make sure the responsible party pays. If the defendant has been convicted of the crimes of assault and battery, your personal injury lawyer will submit their conviction as evidence of liability. This, coupled with all other available evidence, should ensure that you are fairly compensated for your injuries.
Birth Injuries
Some of the most heartbreaking injuries are those that occur at birth. Expectant mothers and fathers want nothing more than to have a healthy, happy baby. When they find out that something has gone wrong with their baby's birth, it is devastating. Sadly, most birth injuries could have been prevented. And most can cause life-altering injuries.
Many babies never fully recover from their birth injuries. Your baby could suffer deformities, neurological disorders or infections due to a birth injury. A birth injury lawyer will fight to get your baby the justice he or she deserves.
Catastrophic Injuries
Severe injuries to the spine, brain or skull are referred to as catastrophic injuries. This is because they essentially impact every aspect of your life. They can result from a fall, car accident or other serious trauma. The problem with these injuries is that they typically cause permanent disability. They may even cause death or paralysis.
Most people who suffer these types of injuries have to undergo multiple surgeries. They also require long-term physical therapy. The Atlanta catastrophic injury lawyers at The Weinstein Firm know how to handle these cases. They'll get you the compensation you deserve for your injuries.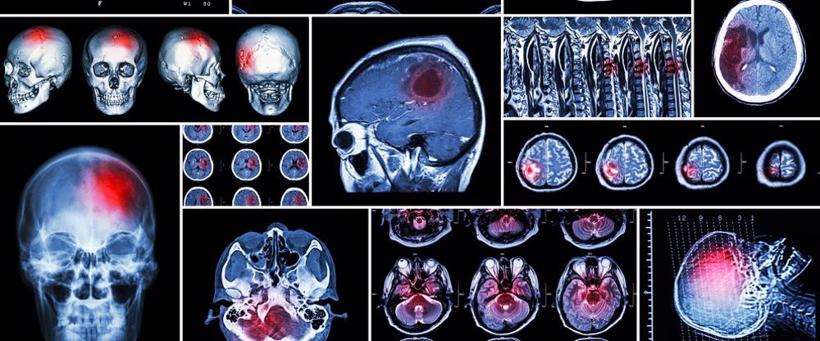 Car Accidents
These may be the most common types of cases our firm handles. Car accidents happen every day. Whether it's a fender bender or a really serious accident, they're all handled the same way. Your personal injury lawyer will have to prove negligence on the part of the other driver. If he can do this, you'll be able to recover for your injuries.
Most of these cases are paid through the other driver's insurance company. If they deny your claim, your Atlanta car accident lawyer will file a lawsuit on your behalf.
Child Abuse
Like birth injuries, child abuse cases are very difficult. Nobody ever wants to think of someone hurting their child. Sometimes, child abuse is at the hands of a stranger. Other times, it's at the hands of a friend or family member. These are the ones that are most difficult to handle. Nobody wants to file a lawsuit against a family member.
But, if they're responsible for your child's abuse, you have no choice. An Atlanta child abuse lawyer will do everything in his power to get your child justice.
Child Daycare Neglect
When you drop your kids off at their daycare, you expect them to be safe. You're paying people to do exactly that – keep your children safe. When that doesn't happen, somebody needs to be held responsible. Some common daycare neglect cases involve burns, falls, and cuts. Children are explorers.
It's the daycare's responsibility to make sure there is nothing out that can harm your child. Whether it's an employee or the daycare manager, your personal injury lawyer will go after whoever is responsible. The daycare typically has insurance. So, chances are, your injuries will be covered under an insurance claim.
Dog Bite
Dog bite cases are very common in Atlanta. Lots of people have dogs. They make great pets. But dogs can be unpredictable. You just never know when a dog may attack you. Even dogs that are normally friendly can turn on you. The basic rule is that a dog owner is responsible for anyone his dog bites or attacks.
There are exceptions to this rule, but they are few and far between. If you're bitten by a friend's dog or a stranger's dog, an Atlanta dog bite lawyer will know that you are entitled to compensation. This is especially true if the dog owner knows that his dog is prone to bite other people.

Hospital Negligence
When you go to the hospital for treatment, you expect to be taken care of. The last thing you expect is to leave in worse shape than you arrived. Sadly, it happens. People make mistakes. Some of the most common hospital negligence cases involve infections, misdiagnosis, and neglect.
In order to prove negligence, your personal injury lawyer will have to show that the hospital had a duty of care toward you and that they breached this duty. As a result, you were injured. You are entitled to recover from these injuries. Often times, the hospital's insurance policy will cover your damages.
If your damages exceed their policy limits, you can file suit against the hospital directly.
Medical Malpractice
Doctors are trained to take care of their patients. They go to school for a long time to train on how to be a doctor. But, like everyone else, doctor's make mistakes. This is why they have malpractice insurance. Most medical malpractice cases involve the following:
Misdiagnosis
Failure to diagnose
Prescribing the wrong medications
Mistakes made during surgery
Failure to provide aftercare
If your doctor or surgeon is guilty of any of these things, you will have to pursue a claim against him. Your medical malpractice lawyer has experience handling these cases. And you can rest assured he won't be intimidated by the lawyers for the malpractice insurance company.
Negligent Security
Many different types of establishments can be liable for negligent security. We see these cases on the news all the time. Certain businesses are required to provide proper security to their patrons to make sure they aren't injured. This primarily means you won't be injured by other patrons or third parties. Some businesses that are liable for negligent security may include:
Bars and restaurants
Sports Arenas
Hotels
Casinos
Nightclubs
If you're injured by a third party or customer at any of these establishments, you need to contact a negligent security attorney in Atlanta.
Nursing Home Abuse
When our parents get too old for us to take care of, we are left with no choice but to place them in a nursing home or assisted living facility. The great thing about these places is that they offer 24/7 care to our loved ones. In an ideal world, all of the residents in a nursing home would be well taken care of.
However, there are always caretakers who don't take their jobs seriously. Or, they intentionally hurt their patients. If your loved one is a victim of nursing home abuse, you deserve justice. The last thing you should expect is for your loved one to get hurt or abused. The responsible parties need to be held accountable.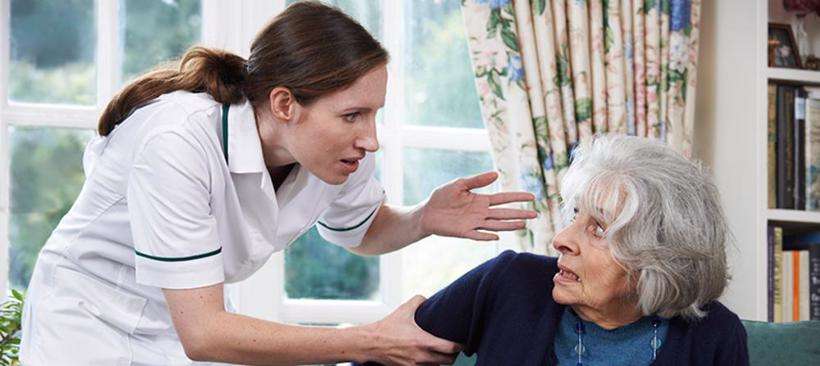 Pedestrian Accidents
People on foot are more susceptible to accidents than anyone else. Pedestrians can be injured in so many ways. They can be hit by a car or a motorcycle. They can be run over by a bus. They may suffer a slip and fall and injure their back or head.
Pedestrians are totally powerless. There is absolutely nothing that stands between them and the person or thing that causes their injuries. Pedestrian accidents tend to result in pretty serious injuries. You need an experienced pedestrian accident attorney there to help get you the compensation you deserve.
Premises Liability
If you own property, you are required to keep that property in a safe condition. Anyone who comes onto your property should expect to encounter safe walkways, flooring, and stairs. If you allow your property to fall into a state of disrepair, you could face a premises liability case if someone is injured.
You could be walking through a department store and slip on a wet floor. Or, you could be walking down the stairs at a hotel and fall on a loose step. As a visitor or guest on someone else's property, you should expect to be kept safe. The last thing you should have to worry about is taking a trip to the emergency room!
Sexual Abuse
These cases can be very difficult. It's difficult to prove sexual abuse in a criminal court. It's no easier to do so in a civil court. The hard part about these cases is the evidence. There's no guarantee that a jury will believe your story. And there is often little to no physical evidence (other than pictures) to prove the abuse.
Your Atlanta sexual abuse lawyer may have to hire experts to testify as to your abuse. You may have to testify yourself. In these cases, your lawyer will try his best to settle out of court. The last thing he wants you to do is relive the abuse.
Slip and Fall
Aside from car accidents, slip and falls may be the other most common type of personal injury case. Slip and falls can happen anywhere. Usually, they happen at a business. You could be shopping in the local grocery store and slip on a smashed peach. Or you may fall and break your ankle in a store parking lot.
Slip and falls are usually caused by water and ice. They can also be caused by floors that need to be repaired. Thankfully, the injuries in a slip and fall case don't tend to be very serious. A slip and fall lawyer in Atlanta will make sure you are compensated for your injuries.

Spinal Cord Injuries
Spinal cord injuries are very dangerous. They can often lead to paralysis. Spinal cord injuries are usually caused by car accidents and falls. If you work construction, for example, you could suffer a long fall. You may work on scaffolding. If the scaffolding is defective, you could end up falling and getting seriously hurt.
Another type of accident that can lead to spinal cord injuries is motorcycle accident. Since there is nothing to protect you from the road or another vehicle, you could end up with some pretty serious injuries. Let an Atlanta spinal cord injury lawyer get you the compensation you deserve.
Surgical Mistakes
As we had discussed briefly before, surgical mistakes lead to their fair share of personal injury cases. When you go to the hospital for surgery, you don't expect to wake up with worse injuries than when you walked in. Some of the common surgical mistakes include:
Operating on the wrong body part
Infections such as sepsis
Sponge or tools left in the body
Failure to properly close the incision
Amputate wrong body part
Perform unnecessary or unauthorized surgery
If you're the victim of any of these mistakes, you need to contact a personal injury lawyer right away.
Traumatic Brain Injuries
These injuries, also called TBIs, are caused when you suffer a severe blow to the head. They are commonly caused by car accidents and tragic falls. Some of the symptoms of a TBI are:
Nausea
Headaches
Short-term memory loss
Vision impairments
Vertigo
Ringing in ears
Inability to sleep
Fatigue
Hearing impairment
It's very important that you seek medical treatment after an accident. You may have no idea that you've suffered a brain injury. You need to get it diagnosed immediately so the doctors can provide proper treatment. TBI can lead to lifelong problems. You may end up permanently disabled. You may have to learn how to walk and talk all over again.
You Pay Zero Unless We Win!
Millions recovered for injured victims
Vaginal Mesh Implant Claims
Recently, studies have found that vaginal mesh implants can be very dangerous. A vaginal mesh implant is a medical device implanted in your body. They're designed to help problems like pelvic organ prolapse and stress urinary incompetence. People who suffer complications from the device experience serious side effects.
Your vaginal mesh implant claims lawyer will go after the parties responsible for your injuries. This could include the manufacturer or the implant or the doctor who performed the surgery.
Our Atlanta Office is located on Roswell Road in Atlanta. It is situated between Green Hill Rd NE and Beachland Dr. NE. Our office is located minutes away from Chastain Park, Northside Hospital Atlanta and I285 Perimeter. We serve the Greater Atlanta Area including Sandy Springs, Buckhead, Norcross, Duluth, Johns Creek, Roswell, Dunwoody, College Park, Kennesaw, Alpharetta and Marietta.
Coming from Ashford Park, GA: Take Tobey Rd to Parkridge Drive NE, make the right onto Parkridge Dr. NE. After .4 miles, turn left onto Caldwell Rd. NE. After .4 miles, turn right onto Redding Rd NE, across from the Charge-Point Charging Station. After .1 miles turn left on GA-141-S, Peachtree Rd. In .2 miles, turn right on Ashford Dunwoody Rd. Turn left onto Windsor Rd after .4 miles. After 3.2 miles turn right on Roswell Rd. In 1.4 miles, The Weinstein Firm will be on your right
Coming from Sandy Springs, GA: Head South on Vernon Woods Dr NE, proceeding straight through the traffic circle to stay on Venon Woods Dr. NE. Turn Right onto Mt Vernon Highway at the intersection. After .4 miles take the slight right onto Johnson Ferry Rd. After .1 miles, take the sharp left onto Roswell Rd, passing The Chase Bank on your right. Stay on Roswell Rd for 1.8 miles, then the Weinstein Firm will be on your left after Rocky Mountain Ski & Board
Coming from Cumberland, GA: Head SE on Interstate N Circle SE for .2 miles, heading towards Windy Ridge Pkwy SE. Continue onto Interstate N Pkwy for approx 500 feet, staying straight onto Cumberland Blvd SE. After .9 miles, use the right 2 lanes to turn slightly right, merging onto I-285E. Take I-285E for 4.7 miles, then take Exit 25 onto US-19 S/Roswell Rd. in Sandy Springs. Stay on Roswell Rd. for .8 miles, then turn left into The Weinstein Firm, after Rocky Mountain Ski & Board.
Contact an Experienced Atlanta Personal Injury Lawyer for a Free Consultation
If you've been injured in any sort of accident, you should contact a personal injury lawyer at The Weinstein Firm. Your lawyer will pursue the parties responsible for your injuries. This could include any number of defendants, including:
Individuals
Insurance companies
Corporations
Cities or municipalities
Other drivers
Manufacturers and suppliers
Doctors and hospital
No matter who's responsible for your injuries, your personal injury lawyer will get you the compensation you deserve. You may have a claim against multiple parties and that's okay. Your lawyer will do whatever it takes to get you justice.
Call our offices today at (770)HELP-NOW and schedule your initial consultation with the Weinstein Firm. The consultation is free and it'll give you the chance to ask your attorney any questions you may have. You can also ask your lawyer what your case may be worth.