Birth injuries can occur for a plethora of reasons, but when they are caused by the negligence actions of health care providers, you have the right to hold the responsible party accountable. Out of 1,000 births each year in the United States, seven of them result in a birth injury.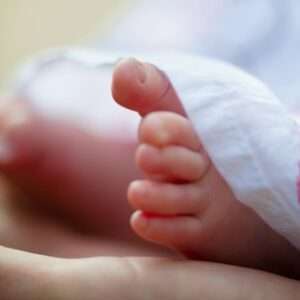 Common birth injuries include:
Infant brain damage
Cerebral palsy
Erb's palsy
PPHNv
Anoxia
Hypoxia
Delivery-related injuries
Fetal lacerations
Wrongful death
Spinal cord injuries
Contact The Weinstein Firm, we can help you understand your rights while at the same time work relentlessly to recover the compensation you rightfully deserve. Birth injury cases are extremely complex and our birth injury attorney possesses the extensive knowledge and legal experience to obtain the results you desire.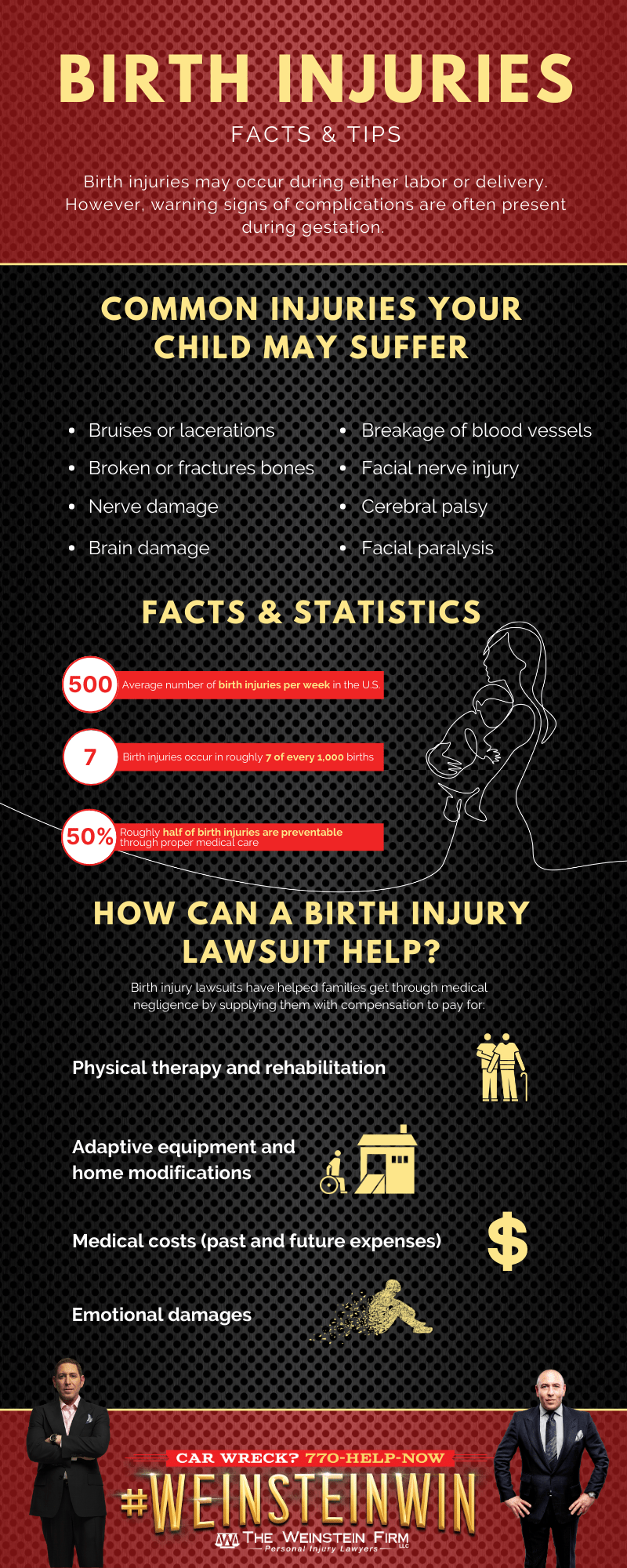 What Causes Birth Injuries in Georgia?
Doctors, nurses, and other healthcare providers have an obligation to comply with the medical standards of childcare. Pregnancy requires adequate management and constant monitoring from the initial sonograms until the time of birth. Any kind of discrepancy from those protocols lead to severe or even fatal injuries.
The most common causes of birth injuries include:
Caused by undeveloped lungs or a prolapsed umbilical cord, these type of injuries can range from mild to severe
Delayed Birth
Babies can experience trauma from being in the birth canal longer than anticipated, but if the compression lasts for too long, a number of birth injuries can occur
Medical Malpractice
Health care providers should be trained and experienced in prenatal, intrapartum and peripartum care, but instead, they demonstrate negligence and misconduct during critical birthing situations