While a pedestrian accident may happen in a split-second, its physical and emotional repercussions could persist for months, years, or even a lifetime. The pain and suffering of the injured party may also extend to his or her spouse, children, and other family members. If you or a family member has been hurt in a pedestrian accident in Atlanta, Georgia, you need the help of a committed Atlanta pedestrian accident lawyer today.
Whether you are planning to settle with the at-fault party's insurance carrier or to venture into a lawsuit, the help of a pedestrian accident attorney is indispensable. The commitment of an Atlanta personal injury attorney could mean the difference between a failed case and a successful outcome for anyone seeking full compensation after an accident in the state of Georgia.
If you have suffered an injury in a pedestrian accident, call The Weinstein Firm at (770)HELP-NOW today to speak with our experts about your case. You will receive a risk-free case review from one of our experienced attorneys who can answer all of your questions and provide advice on how to proceed with your case.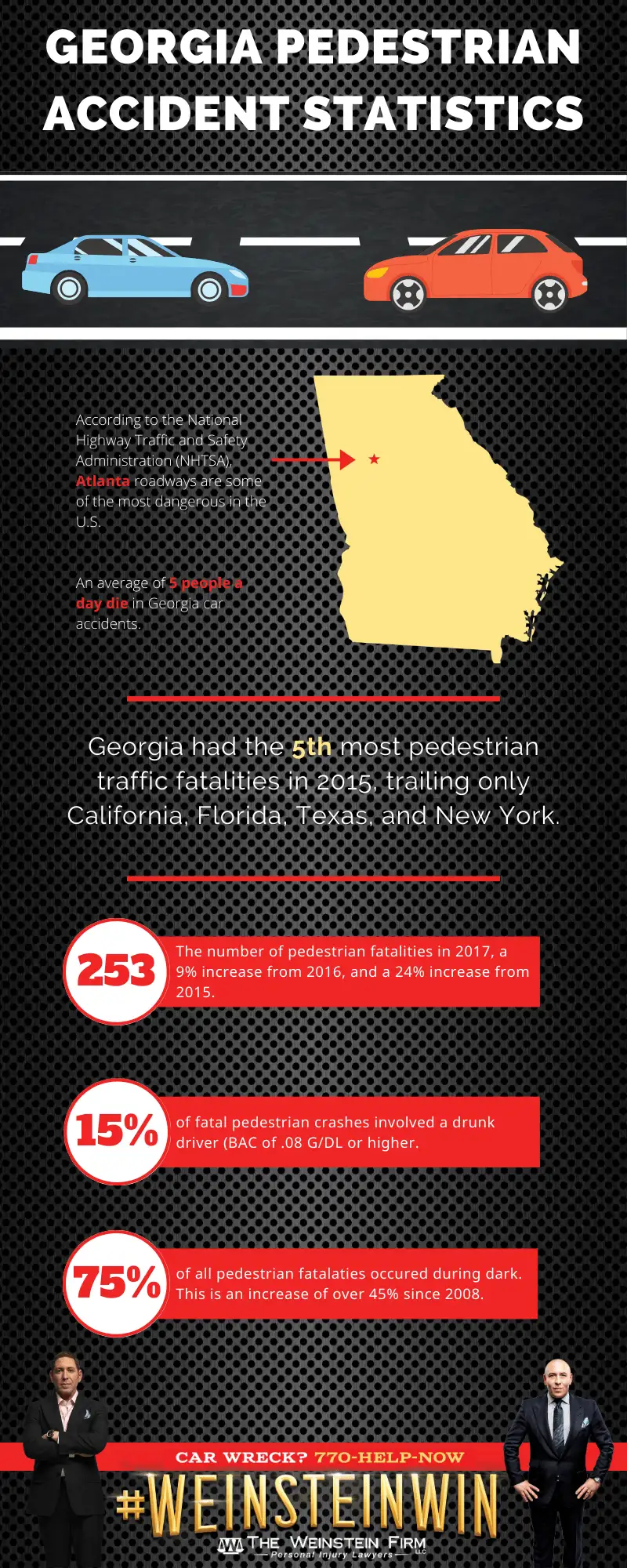 Pedestrian Accident Statistics in Atlanta, GA
Pedestrian fatalities in the United States reached a staggering number at 5,376 in 2015. This translates to one pedestrian killed in a vehicular crash every 1.6 hours. Individuals most susceptible to pedestrian accidents include the elderly, children, and alcohol-impaired pedestrians.
In the state of Georgia, pedestrian accidents in 2017 have increased by 11 percent since 2016, according to the Department of Transportation. Speeding is a common cause for many of these pedestrian deaths on the interstates and non-intersections. And with many people choosing to walk as an easy way to exercise and save on gas expenses, it comes as no surprise why incidents of pedestrian mishaps have been rising.
The Georgia Governor's Office of Highway Safety has listed some pertinent pedestrian guidelines. These guidelines form part of the changes to the 1995 Georgia crosswalk law, which vehicle operators on highways and public roads must follow at all times.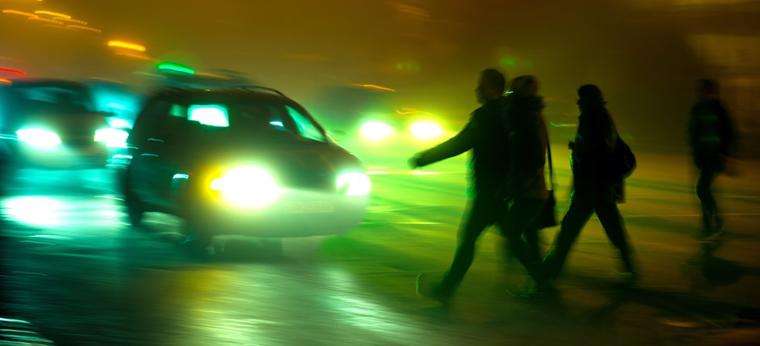 For example, state laws do not permit a vehicle to drive around or cut off a pedestrian on a crosswalk. In addition, a vehicle is not allowed to drive around another vehicle that has been stopped to accommodate a pedestrian whether on a marked or unmarked crosswalk.
Despite these important pedestrian yielding laws, accidents can still happen. If you or a loved one has been involved in a pedestrian crash, you need the help of a trusted pedestrian accident lawyer right away.
Since personal compensation claims in Georgia can be subject to the comparative negligence and modified comparative negligence rules, it is important for any injured party to understand how shared liability can affect the possibility or non-possibility of compensation. A dedicated pedestrian accident attorney can and will help.
Common Pedestrian Accident Injuries
When a pedestrian is hit by a vehicle, they face a higher risk for fatal injuries. The human body is no match for the weight and speed of a vehicle or truck in motion. Some injuries may be simple, but in severe cases, a victim may suffer from loss of limb and even traumatic brain injuries.
It is important for pedestrian accident lawyers to determine the severity of the injuries in order to claim compensation that factors in all medical expenses and loss of present and future wages.
The following are some pedestrian accident injuries that your Atlanta, Georgia pedestrian accident lawyer with The Weinstein Firm can help you claim compensation for:
Whiplash
Skin "road burn" injuries
Herniated discs
Spinal cord injuries
Amputations
Fractured bones
Traumatic brain injuries
Internal organ injuries
If you have suffered from any of these injuries due to the negligence of another driver, you need to contact a pedestrian accident lawyer without delay. Your pedestrian accident attorney will calculate the medical expenses incurred in the treatment of your injuries and may also include recovery for possible intangible losses.
Causes of Pedestrian Accidents
Given the rising number of pedestrian accident fatalities, a common question to ask is: how do these accidents happen? Some of the most common causes of pedestrian accidents handled by Atlanta car accident lawyers include:
Excessive speeding
If a vehicle is driving at fast speeds, it can be difficult for the driver to evade a pedestrian in time. Fast-moving vehicles can hit a pedestrian on a sidewalk, on a curb, or on a crosswalk.
Distracted drivers
Texting, receiving and taking calls, and even doing makeup while operating a running vehicle can be considered distracted driving. Your pedestrian accident lawyer can hold a distracted driver liable for your injuries and suffering.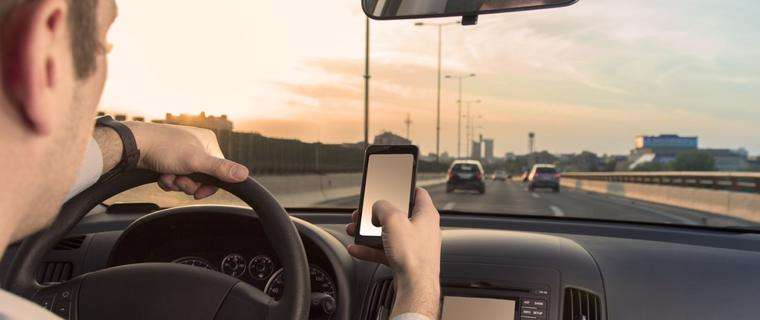 Alcohol-impaired drivers
Intoxicated driving can be classified as a DUI offense, which merits some of the harshest punishments in the state of Georgia.
Unsafe public roads and highways
Other than vehicles, poorly-constructed roads, and missing road signs can lead to pedestrian accidents.
Pedestrian errors
Sometimes, a pedestrian's own negligent actions may also contribute to their accidents and injuries.
Since these accidents can be prompted by any or several causes, it is important for pedestrians to exercise extra caution when navigating public roads. In an incident where another entity's negligence is responsible for an accident or wrongful death, the injured party should enlist the help of a pedestrian accident lawyer.
Who is Liable for My Pedestrian Accident?
Depending on the causes of such mishaps, an Atlanta pedestrian accident lawyer may hold one or multiple parties liable for a pedestrian accident or fatality:
Vehicle Driver
If the driver has been negligent in their actions and has hurt you, that driver may be held liable for your injuries or the wrongful death of a loved one, if applicable. DUI-related accidents may merit a high compensation amount due to the grave negligence involved in the driver's conduct.
Road Maintenance
If a poorly maintained road or sidewalk is the cause of your accident as a pedestrian, you may sue the company liable for the unsafe road or sidewalk construction. If the liable party is a government entity, you may face some complications as government agencies can be immune from certain lawsuits. You will need to speak with your pedestrian wreck lawyer to ascertain who may be held responsible for your injuries in this regard.
The Pedestrian
If your failure to observe pedestrian rules has contributed to your accident, you may be found liable for your injuries and suffering. Depending on your amount of negligence, this could prevent you from receiving any compensation for the accident.
What Can I be Compensated for After a Pedestrian Accident Injury?
The amount you are entitled to for your compensation claim will depend on several factors, including the degree of negligence of the at-fault party, your own contributory negligence, and the types of losses which you have suffered. Your pedestrian wreck lawyer will have to review documents that pertain to your injuries, lost wages, and other intangible damages that may be due to you.
Your pedestrian accident attorney in Atlanta, Georgia can help you in filing a compensation claim for any of the following:
Compensation for Economic Losses
After an accident, you or an injured family member will need to see a doctor, obtain treatment, and possibly undergo hospitalization, surgery, and rehabilitation. It's also common for injured individuals to file for leave from work in order to recuperate. When it comes to economic compensation, your pedestrian wreck lawyer will factor in your hospital expenses, medications, loss of wages, and property damages, if any.

Recovery for Non-Economic Losses
If you have lost the company of a family member due to wrongful death or because of an irreversible medical complication, this loss of consortium may be evaluated by pedestrian accident lawyers so that you can request non-economic compensation as part of a settlement or a lawsuit.
Punitive Damages
If you and your family believe that there was gross negligence in the course of the accident or that there was malicious intent to hurt the injured party, you may seek the counsel of a pedestrian accident attorney on how to request punitive damages. Since this will necessitate bringing the case before a judge, your accident attorney will need to obtain crucial evidence and prove gross negligence in court. Additionally, if a loved one died as a result of someone else's actions, a wrongful death lawyer in Atlanta will likely seek punitive damages.
Settlement or Lawsuit?
Given the varying natures of pedestrian accidents and their related compensation claims, how will you know if a settlement or a lawsuit will work better for you?
When it comes to handling a settlement, a crucial thing to understand is that the terms should be agreeable to the injured party. This means that you and your pedestrian accident attorney should only accept a settlement if the other party agrees to the full compensation you deserve.
However, this will hardly be the case for some at-fault vehicle drivers and their insurance carriers. The other party may not honor the settlement proposed by your pedestrian wreck lawyer. In an attempt to reduce the amount they have to pay, some insurance companies may propose an amount that barely compensates you for all your losses. At this point, it will be wise for your pedestrian accident lawyer to file for a lawsuit.
No matter which route you choose to take, cases such as these will need the counsel and services of a trustworthy pedestrian accident attorney. Although an early settlement will have its advantages, it is not an ideal direction for everyone. Some cases will need to be taken to court, which a pedestrian accident attorney in Atlanta, Georgia can help you prepare.
How Can a Pedestrian Accident Lawyer Help Me?
A pedestrian accident could drastically and permanently change your life and the lives of your family. This can be difficult, especially if you will be bearing your losses without help. The legal support of a pedestrian wreck lawyer can help bring your life back on track.
Certain compensation claims are dependent on a deadline, depending on which court the lawsuit has been filed in. In Georgia, filing for an accident injury claim should be done within two years from the date of the accident. If you are seeking property damage compensation, the deadline is within four years. The insurance company of the at-fault party may also pose their own deadline requirements for compensation claims. In the event that you fail to file your claim on time, you may no longer be able to recover damages.
Additionally, your pedestrian accident attorney will have to remind you of the modified comparative negligence rule in the state of Georgia. This specific rule applies to cases wherein both or multiple parties are found to be negligent in their actions. This rule is crucial, as it could result in you not being able to receive compensation, especially if your fault in the accident is at 50% or more.
A pedestrian accident attorney should be able to explain to you not only the liabilities of the at-fault party but also the consequences of a claim if the injured party is found to be partially culpable. Without the valuable help of a pedestrian accident lawyer, you may suffer from reduced compensation due to the establishment of your own contributory negligence. A committed pedestrian wreck lawyer will work on your case to increase your chances of a more favorable outcome.
Work with a Committed Pedestrian Accident Lawyer for your Compensation Claim in Atlanta, Georgia
When someone is on the road, there are certain laws that they must observe in order to avoid hurting pedestrians on public roads, interstates, and highways. As a pedestrian who has been injured due to an Atlanta driver's negligence, you are within your rights to hire a pedestrian accident attorney to seek the compensation you deserve for your injuries and medical expenses.
At The Weinstein Firm, we make sure that our pedestrian accident lawyers are knowledgeable on the most recent Georgia state laws. That way, you can be sure that they can build the best case based on your needs. We are committed to handling your case, from the initial consultation to your last day in court or at the negotiating table.
If you or anyone in your family has been hurt due to a speeding, drunk, or distracted driver or a poorly-maintained roadway, call The Weinstein Firm today. An experienced Atlanta, Georgia pedestrian accident attorney will be ready to review your case and act within a reasonable time. Contact us today for your free consultation.