If you have been hurt in a bicycle accident in Georgia that was caused by someone else, you have the right to fight for full compensation. A trustworthy Atlanta bicycle accident lawyer can help you take the very first step.
Although Atlanta has proper bicycle lanes and clear bicycle laws, these do not always translate to accident-free trips for bicycle enthusiasts. Bicycle accidents, after all, are common in a state where vehicular mishaps happen on a daily basis.
When an accident does happen, you need to be compensated not only for your injuries but also for all other losses that arise as a consequence of another person's negligence. With the help of an Atlanta personal injury lawyer, you can take the necessary steps in filing a compensation claim for all your economic and non-economic losses.
If you have suffered a bicycle accident injury in Atlanta, call The Weinstein Firm today at 770-HELP-NOW today and receive a risk-free consultation with our expert attorneys. We will answer any questions you may have about your case and provide advice on how to move forward with your case. Don't wait until your claim has been denied, contact the best Atlanta bicycle accident lawyer today.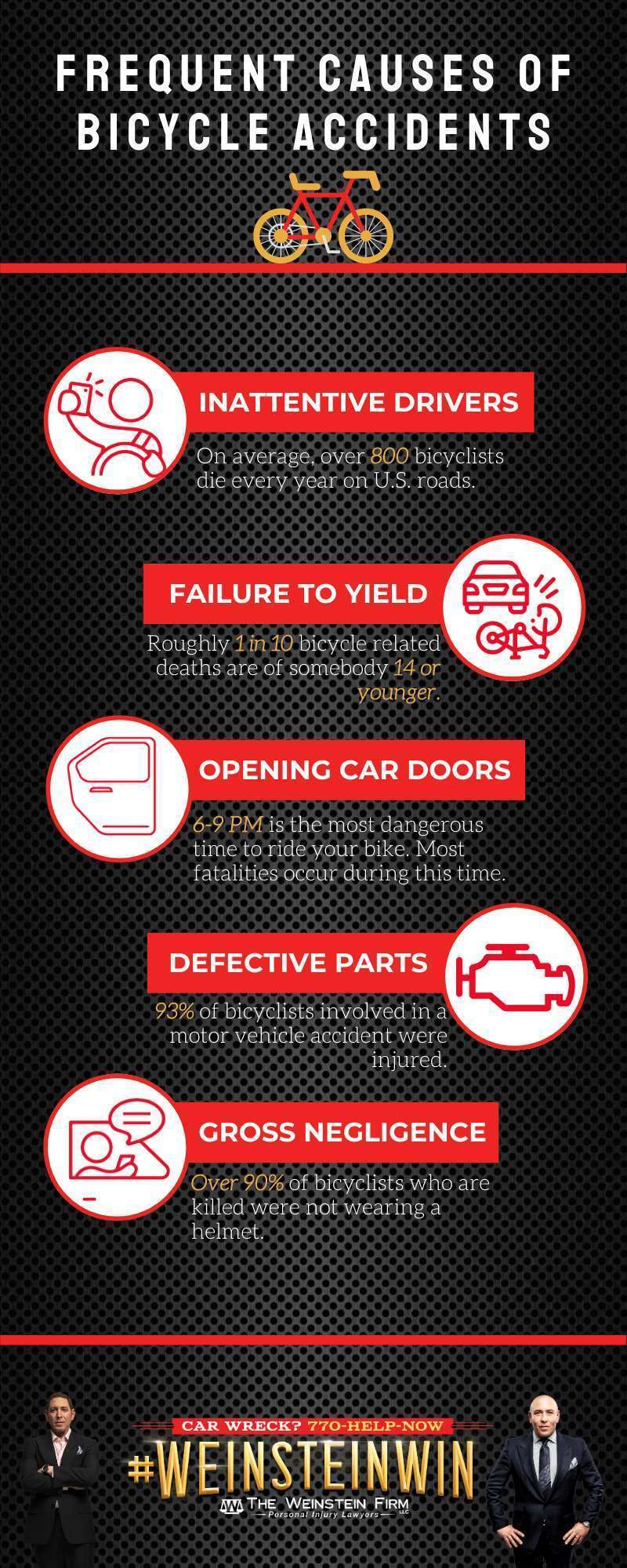 Why is a Bike Accident Lawyer Necessary?
Annually, hundreds of bicycle riders are involved in critical accidents all over the country. Many of these accidents, unfortunately, result in death. In a report by the Centers for Disease Control and Prevention (CDC), more than a thousand bicyclists died in the United States in 2015. Injuries have reached to almost 500,000 for the same year.
Atlanta, Georgia is not exempt from these alarming statistics. The state found itself in the NHTSA list of deadliest states for cyclists for the period of 2010 to 2012, ranking 22nd among several others.
In 2014, Atlanta cyclist Greg Germani was rammed by an SUV driver and dragged a distance of 50 feet, resulting in massive brain injuries and six-day ICU confinement. According to reports, the SUV driver intentionally hit Germani after a heated road confrontation.
Whether the bike accident is a simple case or a complex one that requires a claim for punitive damages, any victim should have access to the impartial legal advice of bike accident lawyers.
What your bike accident lawyer will inform you, first and foremost, are your rights as a bicycle rider on the highway. In Georgia, the law states that a motor vehicle driver has to give way to a rider in a bicycle lane. Additionally, motor vehicles are mandated to maintain a safe distance of at least 3 feet away from any bicycle rider on the highway.
Unfortunately, even with thoughtful care and caution, bike accidents can still happen. And when road mishaps occur, bicycle riders are often at the losing end since they are hardly a match for the weight and speed of a fast-moving motor vehicle.
Negligent drivers, especially those that drive while distracted or are under the influence, are some of the most common causes of bicycle accidents.
If you have been involved in a bike accident, a lawyer can help. Having proper legal representation is crucial as you seek compensation for your medical expenses, loss of wages, and even for non-economic losses such as pain and suffering.

What Types of Compensation are Available for Bicycle Accident Injuries?
The injuries related to bike accidents in Atlanta, GA vary in severity and consequences. Some accidents produce simple scratches and bruises that heal over a few days or weeks. Other injuries, however, are more severe. And the more severe the injuries, the more likely it is that the cyclist needs a bicycle accident lawyer to help them seek full and fair compensation. This is especially true if the bike rider does not believe they were at fault for the accident.
As a victim of a negligent driver's irresponsible actions on any interstate or highway, you may seek the following types of compensation:
Medical Expenses
This type of accident compensation can include hospital fees, physical rehabilitation, recurring treatments, and even surgeries. In order to receive these damages, you will need to provide the negligent party or their lawyers with important medical receipts and documents as proof. An Atlanta bicycle accident lawyer will examine and review the documents prior to meeting with the insurance agent to make sure any settlement discussed includes compensation for all present and future medical expenses.
Loss of Wages
If you were unable to return to work immediately after an accident, you could seek compensation equivalent to the amount of your lost salary. Your bike accident lawyer will have to include all present and future wages, especially if your injuries necessitate prolonged rest and rehabilitation.
Loss of Consortium
These losses typically arise after a bicyclist dies due to an accident or suffers a life-changing condition such as paralysis or long-term coma. When the spouse or the entire family suffers as a result of the accident, the victim's legal representatives can work to recover from losses of consortium. A bike wreck lawyer can bring the claim to court if the at-fault party refuses to honor this compensation request.
Emotional Pain and Suffering
These losses refer to the pain and anguish that arise as a result of accident injuries. While these losses are intangible, they may nevertheless be calculable. A bike accident lawyer can help to estimate how much you should be compensated for emotional and psychological suffering.
Although a settlement may result in the recovery of these losses, settling too early may have its drawbacks. Sometimes, the settlement amount will fail to include future treatments deemed necessary for recurring or lifelong health conditions.
It is important for you to hire a bike accident lawyer with The Weinstein Firm who understands the implications of an early settlement during compensation discussions. In cases where the accident is a result of malicious intent or extreme negligence, you and your bike wreck lawyer may seek to recover punitive damages. In Atlanta, a driver that ends up hurting a bicycle rider due to DUI can also be required to pay heavy punitive damages, in addition to other compensation demands.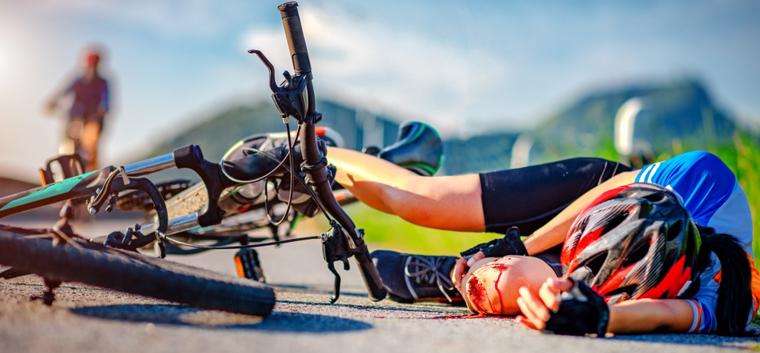 A Georgia Bike Accident Lawyer's Advice: Settlement or Lawsuit?
One of the biggest questions that crop up in road accident cases is whether to stop at a settlement or to pursue further legal action in court. Many bike accident lawyers will work towards a settlement but, for others, it may be necessary to litigate.
How do you know which one you should choose? One of the biggest advantages of going for a settlement is the possibility of immediate compensation. During settlement negotiations, your bike accident attorney will work toward making the at-fault party pay after the determination of your economic and non-economic losses. To do this, your lawyer will have to prove negligence on the part of the other driver.
The insurance agent of the other party will examine the available evidence and may possibly counter with another amount. If you and your bike wreck lawyer both agree on the fairness of the arrangement, you may accept the settlement.
Nonetheless, not all settlement discussions end up favoring the injured party. The problem with some insurance companies is that they may look for a way to establish your negligence so as to avoid paying a huge amount on behalf of their client. A prudent bike accident attorney should decide whether a settlement will still work in your favor at this point.
Furthermore, in serious situations where the bike accident has resulted in grave physical impairment such as loss of limbs, a life-altering brain condition, or even death, you may be advised by your bike wreck lawyer to file for punitive damages. In Georgia, for road accidents caused by DUI, the injured parties are allowed to claim for punitive damages in court.
For these reasons, your bike accident lawyer may choose to bring your case to court, depending on the seriousness of the injury and the willingness of the other party to pay for your expenses. While the court route is considerably more lengthy and stressful, it may also prove to be more rewarding than a simple settlement.
Your Atlanta bicycle accident lawyer should be able to explain to you in detail the merits and drawbacks of each of these options. Although an Atlanta, Georgia bike wreck lawyer should present to you the merits of a settlement, they should also be willing to engage in courtroom litigation battle, when and where needed.
Should I Hire a Bicycle Accident Lawyer for My Case in Atlanta, Georgia?
Pursuing a case or working on a settlement after a bicycle accident is feasible only if you work with a bike accident attorney you can fully trust.
It is important for you to be informed of your rights as a bicycle rider, first and foremost. This is why you should ask your bike accident lawyer about your pertinent rights as a bicyclist on the road. For example, in Atlanta, bicyclists over the age of 16 are not legally mandated to wear helmets. Thus, the helmet excuse cannot be used against you by another party.
Secondly, your bike accident attorney should be able to represent you during talks with the other party, including the at-fault driver, his own lawyer, and the insurance agent. The insurance carrier of the at-fault party in the accident may attempt to contact you and discuss a settlement amount. Unfortunately, this settlement amount may sometimes be more to their benefit than yours.
This is why you need to contact a bike wreck lawyer prior to making agreements with another party. Although not all bike accident cases require a prolonged court proceeding, not all cases will benefit much from a settlement, either.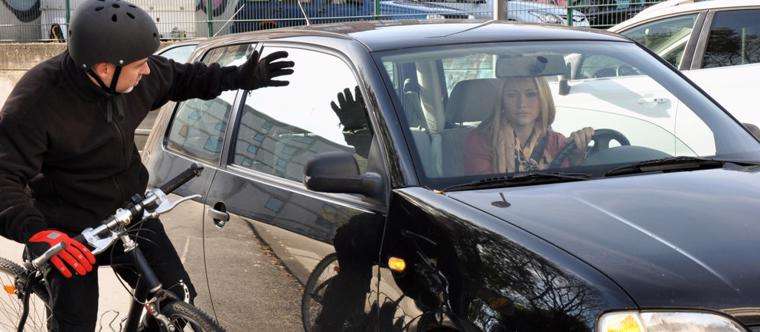 How is Fault Determined?
When it comes to discussing matters with the at-fault party, you should do so only through your legal representative or your bike accident lawyer. Anything that you say on record may be used against you later, and for this, you have to be prudent and cautious.
Since the state of Georgia is ruled by the modified comparative negligence decree, your bike accident attorney will also have to look into possible negligence on your part as the bicyclist, if any. In Atlanta, for example, bicycle riders are not allowed to drive in the opposite flow of traffic. Also, riding on sidewalks is not permitted.
Bicycle riding at night is allowed only if your bicycle has a front white light and a rear red light, both visible to as far as 300 feet. If you have been negligent in the observance of these rules, your ability to receive any compensation may also be affected. Your bike accident lawyer will need to know about these facts at the earliest time possible.
If you are not at fault, then you deserve full compensation for your injuries and losses. Your Georgia bike accident lawyer will work to gather any necessary evidence to prove the other driver's fault. This will involve reviewing the physical location of the accident, recreating the accident scene, recovering video footage, and obtaining eyewitness accounts.
It is essential that your bike wreck lawyer examine the facts of your accident in order to ensure you receive full compensation. And in cases when a court proceeding becomes necessary, your bike accident attorney will be in possession of the best evidence and argument to win your case for you.
Let a Trusted Bike Accident Lawyer Help With Your Compensation Claim in Atlanta, GA
Often, the stress and injuries that result from a bike accident can make anyone feel isolated, anxious, and hopeless. This doesn't have to be the case. Entrusting your case to a dedicated Atlanta bicycle accident lawyer will allow you to recover from losses so you can rebuild your life and move forward as soon as possible.
Anyone liable for the physical, emotional, and financial losses you have endured should compensate you for the amount you deserve. Fortunately, our bike accident lawyers at The Weinstein Firm are here to help in your case in Atlanta, GA. If you or a loved one has been involved in a bike accident, talk to us. Our dedicated Atlanta bike accident lawyers are prepared to look into the facts of your claim and review the evidence necessary for a strong legal course of action.
If you have suffered a serious injury in a bicycle accident, call The Weinstein Firm at 770-HELP-NOW to schedule your free consultation. Our experienced attorneys will not rest until you get the compensation you deserve for your damages. Don't waste any time, contact us today and get started on the road to financial recovery.