You know better than anyone that after you or a loved one is injured, everything changes – both physically, psychologically, and financially. Immediate and ongoing medical expenses, combined with time missed from work, can put significant strain on your life. When someone else's recklessness or negligence brought about that stress, you have a right to demand and fight for the compensation you deserve through a personal injury lawsuit.
No one plans to get hurt, and no matter how prepared we are, we can never be sure that the insurance company or at-fault party will provide fair compensation or any at all. At The Weinstein Firm, our Vidalia personal injury lawyers have years of experience in personal injury law to do right by you and fight for the maximum settlement you are owed.
An accident can occur in a blink of an eye, but what follows, including the recovery process, and pursuing a personal injury lawsuit, can take weeks, months, or years and be incredibly stressful, painful, and expensive. The Weinstein Firm is ready to stand up for you and make sure you receive the compensation you deserve after your life-changing injury.
Call 770-HELP-NOW to schedule a free consultation with our leading Georgia personal injury lawyers.
What Should I Do After An Injury?
When the unexpected happens, and you suffer an injury at work, in a car accident, or anywhere else, you may be scared and confused. While you want to take all the proper steps after suffering an injury, you may not know where to start. What you do after getting hurt in an accident can impact your ability to get maximum compensation for your losses and injury. Here what you to do after an injury:
1. Get Medical Treatment: Not only is getting medical attention critical for your safety or that of your loved one, but it is also the first step to building your personal injury claim. Contact emergency medical technicians or visit a doctor immediately after suffering an injury and keep a record of your injuries.
2. Take Photos/Video: If you can, inspect the scene and use a camera or your phone to document the incident. What caused your injury? While the jury can listen to witness statements and your attorney's compelling argument, your case is more powerful if the jury can look at photos.
3. Identify Witnesses And Exchange Info: It is important to exchange contact information with the parties involved. Witness statements and testimonies are critical to verify your version of events. Approach witnesses and request their name, email address, phone no., and address.
4. Report The Incident: No matter where you got hurt, make sure you make an official report. If you were hurt in a store or at a friend's apartment – make sure to report the injury to a manager, landlord, or owner. If you got hurt in a car crash, call the police right away. Making an official report of your injuries is critical for the timing of your personal injury claim. It can stop the other side from claiming that you didn't take your injuries seriously.
5. Never Admit Fault: Remain calm and do not assign blame – and don't take any. When filing a report, don't embellish, but include all vital info. Also, don't share anything about your injury on social media. If you speak to the people from the insurance companies, decline to give any statements until you've talked to a lawyer.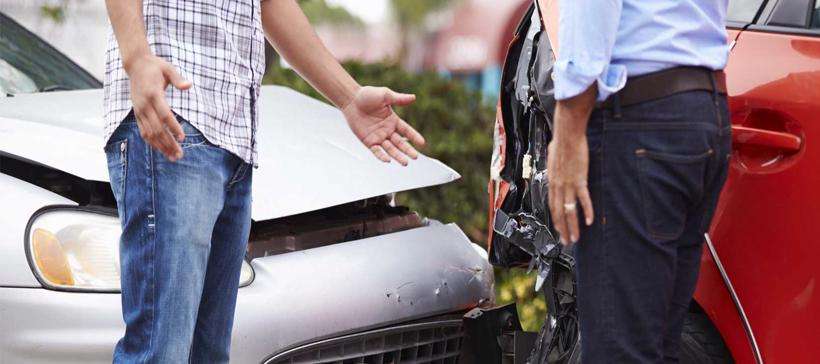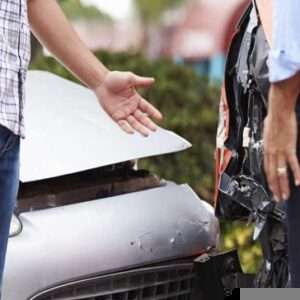 6. Call a Personal Injury Lawyer: Remember, whether you'll be turning to your insurance company or the at-fault party for compensation, they have the same goal – to pay you as little as possible. When you work with an experienced lawyer, they can handle every aspect of your case.
They know how to tackle personal injury claims because they have been there before. We have the commitment, knowledge, experience, and track record of success to recover the maximum settlement you deserve.
Why Do I Need a Lawyer?
Many accident victims are unsure whether they really need a personal injury lawyer to handle their claim. The truth is, anytime you file a personal injury claim, you'll be going against insurance companies and their teams of ruthless attorneys who fight claims like yours every day.
At The Weinstein Firm, our dedicated attorneys are experienced negotiators and respected litigators. We will thoroughly look into your case and build a strong personal injury lawsuit to help you get the full compensation you deserve. You can count on our Vidalia personal injury lawyers to help with:
Case preparation and filing your lawsuit: We'll handle investigations, the confusing paperwork, deadlines, identify liable parties, and gather medical records to set up your claim for success.
Settlement negotiation: We'll negotiate aggressively with the other side in pursuit of maximum compensation for your injury.
Trial preparation & representation: Our legal team is always ready to take your case before a judge and jury and fight for your full compensation in court.
Please make an appointment for a free case review with our Vidalia persona injury attorneys to talk about your legal options. Don't let the other side intimidate or bait you into accepting less than what your claim is worth. Our compassionate lawyers are here to help.
What Type Of Damages Can I Recover?
In a personal injury lawsuit, the type of damages a victim recovers will depend on many factors, including the plaintiff's account for all expenses and losses related to the injury. When our attorneys take on your injury claim, they will diligently and accurately value your claim so they can make sure to include all categories of damages possible, including:
1. Economic: These account for an injured person's monetary or quantifiable losses such as:
Lost income
Medical expenses (current and future)
Damage to personal property
Diminished future earning capacity
2. Non-Economic: These account for the victim's non-quantifiable losses such as:
Physical pain and suffering
Emotional pain and suffering
Disability and disfigurement
Worsening of preexisting injuries or condition
Loss of consortium
Loss of enjoyment of life
Wrongful death
3. Punitive: These do not account for the victim's losses. Instead, these go beyond compensation and are awarded to punish a defendant's egregious or grossly negligent conduct.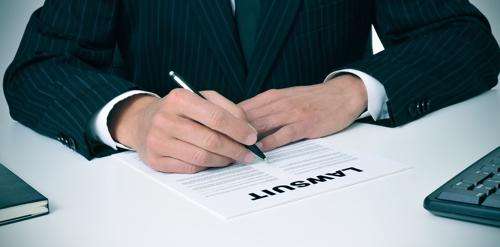 How Is Liability Determined?
Personal injury suits in Georgia hinge on the negligence doctrine, with the sufferer or the injured person claiming that they suffered an injury or harm because the accused failed to act reasonably and not fulfilling his/her duty of care. For this reason, to prove the defendant's liability, a plaintiff must prove negligence by establishing the elements of negligence:
1. Duty Of Care: The accused owed the injured person a duty of care.
2. Breach Of Duty Of Care: The accused person's or entity's inaction or action breached that duty.
3. Damages: The plaintiff suffered an injury because of the defendant's conduct.
4. Causation: The defendant's conduct was the actual cause of the plaintiff's injury or harm.
Georgia's Comparative Negligence Rule:
Georgia's personal injury law is all about fairness. For this reason, courts apply the comparative negligence rule in personal injury cases. Under this doctrine, victims can recover compensation as long as they are not more than 49% responsible for the injuries.
How Much Time Do I Have To File A Personal Injury Claim In GA?
Georgia's time limit for filing a personal injury claim is two years from the date of injury. Although you might think you have a lot of time, it's important to remember that evidence can disappear, and building a strong case can take time. Plus, insurance companies love to employ delay tactics to push injury victims against Georgi's statute of limitations for personal injury lawsuits in hopes of avoiding paying your claim.
Don't delay. Talk to a trusted Vidalia personal injury lawyer immediately if you suffered an injury due to someone else's negligence.
Personal Injury Claims Process In Georgia
The steps of filing a personal injury claim in Georgia can vary depending on your accident and other particular details of your case. However, below is an outline of what happens after you get in touch with our lawyers:
Schedule a meeting with our lawyers.
Send out a letter of representation to the at-fault party or insurance carrier.
Obtain medical records, police records, witness statements, and other vital records such as wage and salary verification from the employer.
Negotiate with the insurance company.
Commence litigation.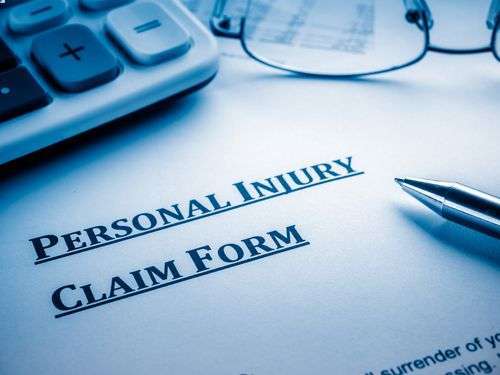 How Much Will A Vidalia Personal Injury Lawyer Cost?
At The Weinstein Firm, our personal injury legal team is deeply committed to ensuring you get the quality legal representation you deserve. We take personal injury cases on a contingency fee basis, i.e., no fees unless we win.
You can trust that our lawyers won't charge any fees unless and until they recover compensation for you. This way, you can focus more on your health and claim without worrying about paying a hefty retainer upfront.
Types of Personal Injury Cases We Handle At The Weinstein Firm
Personal injury claims can take an almost infinite variety of forms. Some of the typical types of personal injury cases we handle at The Weinstein Firm include:
Premises Liability: If you have slipped or fallen in a store or sidewalk or hurt on another's property, you may be entitled to pursue compensation for your injuries. We handle different areas of premises liability, including but not limited to:
Medical Malpractice: We all put our trust in medical practitioners to do the right thing while under their care, but what if a costly surgical mistake or other medical error leaves you in debilitating pain? We want you and your loved one to walk out of medical institutions healthy and happy, which is why our personal injury lawyers will stand by your side in fighting medical malpractice.
Nursing Home Neglect: Tragically, some senior citizens are abused and neglected in nursing homes. Our law firm has successfully handled nursing home neglect cases and can help fight for you or your loved one.
Assault And Battery: The mental, physical and financial toll of an assault and battery is a horrible and expensive experience. But you don't have to tackle your assault case alone. We're here to help you every step of the way, provide legal guidance, and offer sincere support.
Workers' Compensation: Being hurt at a construction site, while traveling for business, or another work environment may qualify you for Georgia's workers' compensation benefits, and our attorneys can help.
Wrongful Death: If you lost a loved one due to another party's wrongful conduct or negligent actions, get in touch with us today.
The Vidalia Personal Injury Lawyers from The Weinstein Firm Care!
Proving the elements of negligence and navigating the legal process in a personal injury lawsuit can be difficult, which is why it's crucial to seek expert legal assistance. The Vidalia personal injury lawyers at The Weinstein Firm are here to evaluate the details of your claim and pursue justice and compensation where needed.
Call us at 770-HELP-NOW to set up a free consultation to discuss your case.