Car accidents happen every day. People drive too fast and can't slowdown in time. They look down to change the radio station and when they look up it's too late to avoid the car in front of them. If you've been in an accident near Morrow, contact our expert car accident lawyers today! There were an estimated 2.76 million people injured in car accidents in 2017. (National Highway Traffic Safety Administration) We almost always drive right on by when we see an accident. Sometimes we stop to see if the people involved in the accident need help. But more often than not we don't give it a second thought. Life goes on and we don't think about what may have happened to those strangers on the side of the road. 
Car accidents are actually the most common type of lawsuit filed in civil court. Sometimes they are for large amounts of damages and sometimes they're just to get a replacement vehicle. Regardless of the reason, Georgia car accident attorneys are very experienced in handling this type of case. Thousands of people get in accidents every year in Georgia. Most of these accidents involve minor accidents and the drivers walk away unscathed. There are some, however, that end up with one or both drivers getting seriously injured. When this happens, it's important to have a car accident attorney near Morrow by your side. They will do what it takes to get you the money to make you whole. 
Whether you think you're hurt or not, always seek medical treatment immediately following a car accident. You could have internal injuries or a concussion or may not realize you're hurt. You don't want to wake up the next morning or a few days later and realized you're in bad shape. Waiting for medical care can make your injuries worse. It can also make it hard for your personal injury lawyer near Morrow to prove the accident caused your injuries.
About Morrow
The city of Morrow is located in Clayton County, Georgia 13 miles south of downtown Atlanta. It is part of the Atlanta metropolitan area. Lake City and Forest Park border Morrow to the north and northwest respectively. Interstate 75 passes through the southern part of the city.
Morrow is home to Clayton State University and Southlake Mall. Reynolds Nature Preserve, located at the edge of the city, is a perfect spot for hiking and bird watching. The preserve also has a pollinator garden that draws butterflies during spring and summer. Enjoy a performance of jazz or classical music at Clayton State University's Spivey Hall.
Morrow Accident Statistics 2019-2021
Do You Need to Reach Out to a Car Accident Lawyer Near Morrow?
If you've been in a car accident, the first thing to do is call the police. Even if the other driver offers to walk away so neither driver's insurance goes up, call the police. If someone is encouraging you to avoid calling the police there is probably a good reason. Either they don't have insurance, or they know they're at fault. Once you leave the accident scene, it's impossible for the police to know what happened. You won't be able to recreate the accident scene. You will not be able to prove that it was not your fault. 
The second thing you need to do is file a claim against the other driver's insurance company. You should have gotten their insurance information at the time of the accident. If you don't have this or were unable to get it, it should be on the police report. Hopefully, your claim will be paid and you'll have nothing to worry about. However, if this doesn't happen, contact a car accident lawyer. They can appeal your claim and speak with the claims adjuster. They will get to the bottom of why your claim has been denied.
Your insurance claim should include damages to your car, medical bills and any out of pocket expenses. Out of pocket expenses can include car rentals, missed time from work, and other ancillary expenses. Your insurance claim will not include pain and suffering. It is simply a way to recoup your economic losses. 
On the day of your accident, you may be injured or just shaken up. You are probably going to feel scared and confused. Unless you've been through the process before, it can be overwhelming. This is one reason why it's such a good idea to retain an attorney to handle it for you. You can focus on getting your car fixed and getting you fixed. Let your car accident lawyer near Morrow focus on the business side of things.  
The statute of limitations in Georgia is only two years. You have two years from the date of the accident to file a lawsuit. You have even less time to file an insurance claim. Most insurance companies require that you file your claim within days of the accident. This means it's important that you not wait until the last minute to retain a lawyer. They will need time to prepare your case and try to negotiate a settlement with the insurance company.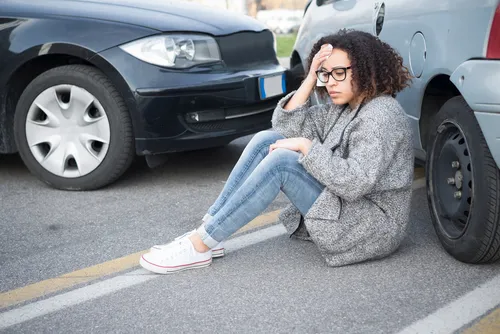 Types of Car Accidents in Morrow, Georgia
Certain types of car accidents happen more often than others. Whether or not you need extensive medical care depends on the seriousness of your injuries. Many accidents result in nothing but a few cuts and bruises. However, some involve some pretty serious injuries. The more serious your injuries, the more money your car accident lawyer will be able to get you.
Some of the most common types of accidents include:
Rear-end accidents
Although rear-end accidents are rarely serious depending on how fast the driver was going, you could get pretty banged up. These are the types of accidents we often see in parking lots and on local roads. There are also a lot of rear-end accidents in bumper to bumper traffic. Rear-end collisions are usually caused by the following:
Broken brake lights
Driving too fast
Texting and driving
Reckless driving
The rear driver is almost always at fault for rear-end accidents. This gives your car accident attorney little more leverage when dealing with the insurance company. 
Drunk driving accidents
Drunk drivers and people who drive while using drugs cause some of the most serious accidents. Georgia has laws forbidding both types of driving. There is no reason to get behind the wheel of a car if you're drunk or high. There are plenty of rideshare companies who are more than willing to come to drive you home. 
Your lawyer will subpoena the court for records of the defendant's drunk driving court hearing. If he is convicted, your lawyer will be able to use this as evidence of liability. This too can help your attorney negotiate a higher settlement with the insurance company. If the defendant is found guilty of drunk or drugged driving, the last thing their attorney is going to want to do is going to trial. 
Head-On Collisions
Head-on collisions cause as many deaths as drunk driving. This is because the cars are both going so fast at the time of impact. A car comes out of nowhere and you have no idea what's coming. Head-on collisions are usually caused by:
Drunk driving
Drugged driving
Reckless driving
Losing control of the car
Distracted driving
Falling asleep at the wheel
Almost all head-on collisions are caused by negligence. Your car accident attorney will have to prove the defendant was negligent at the time of the accident. This is not hard to do in most head-on collisions. 
Distracted Driving
Most distracted driving accidents involve texting and driving. Despite the fact that we know how dangerous this is, almost 80% of drivers admit to texting and driving on a daily basis. Distracted driving involves more than just texting and driving, however. Some of the most common distractions include:
Eating

 

Reading a map

 

Putting on makeup
Talking to other people in your car
Changing the radio station
Watching a video on your cell phone
Speeding
There is no excuse for speeding. The speed limits are very generous in most states, including Georgia. Even if you go an extra ten miles per hour, you're not really going to get to your destination much faster. The risks posed by speeding far outweigh any benefit. If the other driver is found to have been speeding at the time of the accident, he will likely receive a traffic ticket. If he is found guilty of speeding, it will help your case. Your car accident attorney near Morrow can enter this information into evidence as proof of negligence. 
Regardless of the type of accident you're involved in, chances are you sustained some injuries. Your car accident attorney is going to make sure you are fully compensated for these injuries.
Your Car Accident Attorney Will Negotiate with the Insurance Adjuster
If you've been in a car accident, don't wait for the insurance company to deny your claim before you call a car accident lawyer. You only have a few days to respond to insurance denial. You want to have your attorney already retained if this happens to you. 
There are several reasons why an insurance company would deny your claim:
The policy was lapsed or canceled – If there is no valid policy, you will have to file a lawsuit. You may also try to recover under the uninsured motorist's funds. The limits on these claims are low and there is a good chance they won't cover all of your injuries.

 

The driver was not covered under the policy – If the driver had a suspended or revoked driver's license, he may not be covered under the policy.
The insurance company claims you aren't injured – Your lawyer is going to need to submit your medical records to show that you are injured. This is why it's so important to seek medical attention after the accident.

 

They allege that the accident didn't cause your injuries – The insurance adjuster may argue that you were injured in some way other than by the accident. This is a matter of causation and you want an experienced lawyer by your side if this happens.

 

The insurance adjuster argues that you were at fault – As we will discuss below, Georgia is a comparative negligence state. Even if you are partly at fault, you are able to collect against the other driver. As long as you are less at fault than the other driver, you have a viable claim.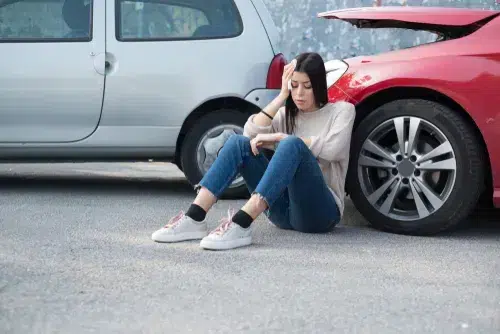 What Will Your Car Accident Attorney Do if You were Partly at Fault?
Almost all accidents involve fault on both drivers' parts. It may be 90% one driver and 10% the other, but it is still shared. Hopefully, you're the driver who was only 10% at fault. Your car accident attorney will still be able to negotiate a settlement on your part. However, in Georgia, there is something called comparative negligence. This means that if you are more at fault than the defendant, you have no case. It also means that any judgment you do get will be reduced by the percentage of fault you held. 
If you're in a rear-end accident, the rear driver will almost always be held to be at fault. However, if he can prove that your brake lights weren't working, you will be held partially at fault. The Court may determine that this equates to 20% fault. So, if you were going to be awarded $100,000, this award will be reduced by $20,000.
It's important that you are upfront when you first meet with your car accident lawyer. He will ask you what happened. If you were partly at fault, tell your attorney. Don't let him find out down the road when it's too late for him to do damage control. You can trust that the insurance adjuster and the defendant's lawyer know you were partly at fault. It is not something you want to hide from your lawyer. 
Your Car Accident Lawyer Will Demand Damages
Your damages depend on your injuries. If you've only suffered a few thousand in medical bills, you can't expect to receive millions in court. It just doesn't work that way. Your car accident lawyer is there to help make you whole. It is not his job to make you rich. Be realistic when you meet with your attorney for the first time. He will demand that the defendant compensate you for your injuries. However, the law requires that you prove actual damages in order to recover. 
Car accident cases usually involve the following damages:
Medical bills – Your accident lawyer is going to demand that the defendant pay all of your medical bills. This includes past, present and future medical bills. You can easily prove your past and present medical bills by producing copies of your bills. You can show receipts any for monies already paid toward medical bills. Proving future medical bills is a bit more difficult. Your lawyer may have to rely on medical experts to testify as to what medical care you will need in the future. Your lawyer can then estimate what this care is going to cost. He will also want to account for inflation.

 

Lost Wages – Even minor injuries can cause you to miss time from work. If your accident has kept you sidelined for a significant period of time, your auto accident attorney will demand that you be compensated for this. You can use timesheets and payroll records to prove that you have missed time. You can also show that you have been forced to use personal time to cover any time missed.

 

Property Damage – If your car is damaged in the accident, you will have to get it repaired. You want to keep all receipts for auto repairs and give them to your attorney. Most if not all of these repair costs will be covered by your settlement.
Out of pocket expenses – If you had to pay for a rental car, you can demand that you be reimbursed for this.
Permanent Disability – If you have to change jobs or stop working because of your injuries, you are going to want to be compensated.

 

Your car accident lawyer will need to prove that you can no longer do the same kind of work you did before the accident. He can demonstrate the difference between what you will earn and what you would have earned had the accident never happened.
Your car accident attorney near Morrow will do everything he can to settle your case so you don't have to go to Court. Going to trial isn't good for anybody – not you, not the defendant and not the insurance company. It is time-consuming and expensive. A settlement is best for all parties involved. Your attorney understands this. He has been handling this type of case for decades. He knows how best to negotiate with the insurance company and their attorneys.
You Pay Zero Unless We Win!
Millions recovered for injured victims
Contact a Car Accident Attorney Near Morrow, Georgia, Today
If you've been injured in a car accident, you will need a car accident attorney. They will negotiate with the insurance company and file suit if necessary. They can handle all communication with the defendant's attorney so you don't have to. They'll make the phone calls and write the emails on your behalf. They won't make any decisions without talking with you. It is your case after all. 
It's important to note that the defendant's insurance company may ask you to settle the case early on. They will probably tell you that accepting the money is contingent on filing a release. Don't do this without letting an attorney read it over. Your car accident lawyer will make sure you aren't being taken aware of. 
Contact a car accident lawyer near Morrow today to schedule your free consultation. You will get a chance to discuss your case with a lawyer. He can give you an idea of how strong your case is and what you can expect to receive. You can decide together how to proceed. Remember, you pay nothing until you win your case!