If you have been injured in an Atlanta car crash, you deserve full compensation for your injuries. However, it is not always clear what the car accident settlement amount would be. Every accident case is unique, so the amount recovered varies. An experienced Atlanta auto accident lawyer can help calculate your claim's worth.
Car crash victims are usually awarded economic, non-economic, or punitive damages. However, it is difficult to determine the average car accident settlement. There is a wide range of factors that affect settlement amounts.
Collisions can range from minor with no injuries to extremely severe, resulting in life-long disabilities or death. Calculating a victim's claim will depend on factors based on damages and experience. Working with a lawyer is the best way to determine the real worth of your claim.
What Is the Average Auto Accident Settlement?
Following a car crash, victims often wonder what the average amount of settlement they can receive is. Suffice to say that there is no standard average settlement for car accidents. Instead, compensations can range from thousands of dollars to millions depending on the extent of damages.
Also, you should know that insurance companies always try to protect their profits and limit their liabilities. Hence, they avoid paying compensation regardless of how minor or severe your claim is.
The Insurance Information Institute reported that in 2020 auto liability claims for bodily injuries were $20,235 and $4,711 for property damage. Accident settlements depend on the specific case. So what one person gets differs from another.
How Are Car Accident Settlements Calculated?
Insurance companies often use a settlement formula to calculate the value of a car collision claim. However, the specific circumstance of the case is always considered. For instance, the amount awarded for minor accidents is not the same as that for crashes with major casualties.
Factors that can impact your Atlanta car accident settlement include:
The severity of your injuries and property damage
The amount of medical treatment
The amount the insurance company is willing to pay on your claim
Your degree of fault for the accident
Prior claims
Your financial losses
The available evidence to support your case
The state laws, etc.
What Is a Fair Car Accident Settlement?
A fair car accident settlement is one that fully compensates you for injuries and losses. It covers the costs of all the financial expenses incurred. The compensation includes the following:
Past and future medical costs
Lost wages/earning capacity
Property damage
Pain and suffering
Loss of consortium
Physical impairment
Do not accept the first offer made by the insurance company until you speak with an attorney. The insurance companies will always make an initial lowball offer. They do this hoping to settle before you understand the value of your claim.
How to Maximize Your Car Accident Settlement in Atlanta?
What you do after a car crash can significantly impact your personal injury claim. It will also affect your ability to receive a fair settlement. To get the best outcome for your claim, you should build a strong case. You can do this by getting legal representation.
A lawyer will use a strong legal strategy to build a solid case backed by evidence. The following actions can help maximize your accident settlement:
Get Medical Treatment and Attend Follow-Up Appointments
You should get medical treatment immediately after a car collision. This is very important for your claim. In addition, you need medical documentation to validate the injuries suffered. The insurance company may deny or devalue your claim without a medical record.
Have a Settlement Amount in Mind
Before car accident settlement negotiations, it is important to know the value of your claim. In addition, you should know the minimum amount you are willing to take. Although settlements can be complicated, you can engage the services of a lawyer to relieve the stress.
Send a Demand Letter to the Insurance Company
After evaluating your claim, you can send a demand letter to the insurance company. A demand letter should state all information related to the accident. It should also note the amount demanded as compensation. Ensure you have all relevant evidence to support your demands.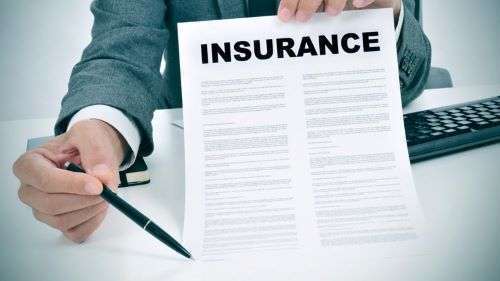 Gather All Necessary Evidence to Build a Strong Case
You will need to prove negligence against the at-fault driver to be entitled to compensation. It is critical to gather all relevant evidence to build a compelling case.  Evidence can be in the form of the following:
Official police report
Eyewitness statement
Video footage
Photographs
Expert analysis
Any other relevant document, etc.
Do Not Accept the First Offer
Most car crash victims rush through settlement negotiations to move forward with their lives. While this is understandable, it is however not the best. Insurance companies know that car crash victims can be desperate for settlement.
They use this to their advantage to make a quick and low settlement offer. However, remember that insurance companies will not lead with their best and final offer. So do not accept the first offer.
Avoid Making Any Statement to the Insurance Company
Following an accident, you can decide to settle with the insurance company without litigation. Settling out of court involves negotiations.
Mediating car accident settlements can be complicated because insurance companies are skilled in handling negotiations. They often deploy tactics to limit their liability and devalue your claim. This is why inexperienced car crash victims get under-compensated.
It will not be in your best interest to give any statement to the insurance company.  They can use your word against you. Therefore, let an attorney handle all correspondence with the insurance company.
Hire an Experienced Atlanta Car Accident Lawyer
Another way to maximize your car accident settlement is to hire an experienced attorney. You do not need to go through the aftermath of a car crash alone. It is best to get legal representation to increase your chance of getting a fair settlement.
Having legal support will make the insurance company take your claim seriously. In addition, an attorney will protect your rights and expertly negotiate with the insurance company.
Contact an Experienced Atlanta Personal Injury Attorney Today!
Car accidents can impact one's life and that of their family. The legal team at The Weinstein Firm is ready to pursue your case aggressively. We will evaluate and determine the true value of your claim.
Restoring your peace of mind and protecting your best interest is our primary concern. In addition, we do not settle for anything less than you deserve. Contact an Atlanta personal injury attorney at The Weinstein Firm today for a free consultation.