Tragedy can strike anywhere, and Fayetteville is no exception. If you or a loved one are the victims of an accident, you may be entitled to restitution. Your medical bills and time away from work shouldn't be an additional burden you bear if you were not the cause of the accident. If you're suffering from injuries from an accident that wasn't your fault, then a personal injury lawyer near Fayetteville at The Weinstein Firm can help.
Our attorneys will be able to address any of your questions with a free consultation and examine your case to see how well it will hold up in court. Meeting with a personal injury lawyer at the Weinstein Firm does not obligate you to continue, but we're certain that we will give you the best advice possible.
Call us to get your free consultation today at (770) HELP-NOW.
What should I do if I've been injured in Fayetteville?
Accidents can have long-term ramifications. Not only will you have to work through the physical and emotional injuries that can last weeks or even years, but you'll feel the financial pain associated with an accident.
Many of our clients are worried about the time they would need to take off from work to recover or how they were going to catch up on their medical bills. With your personal injury lawyer at the Weinstein Firm, you don't need to face these issues alone.
Before you begin your claim:
Call a reputable personal injury lawyer near Fayetteville.
Handling an insurance claim is a feat unto itself. With the assistance of an attorney, you have a better chance at a fair settlement, because you'll have someone who knows how to work the system, just like the insurance companies.
Insurance companies are for-profit organizations, and their ultimate concern is their bottom-line, not your well-being. If they can scare you or hurry you to a quick and minuscule settlement, then they've done their job successfully. With the aid of a personal injury lawyer, they'll be able to take the insurance company head-on and get you the reimbursement you deserve.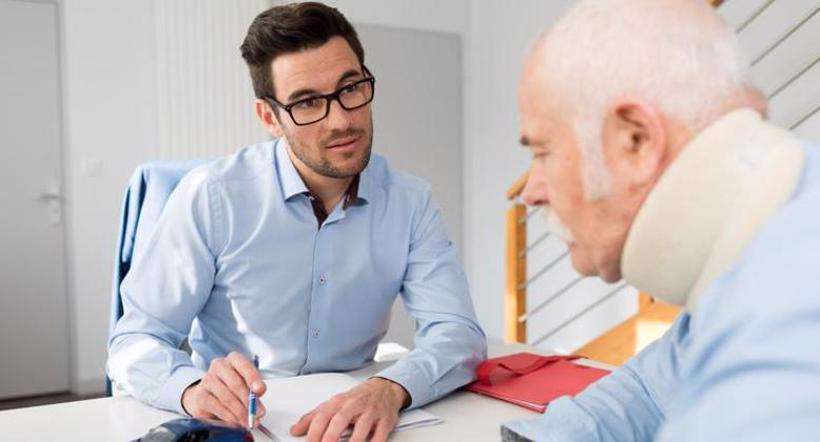 Present anything the insurance company sends to you to your attorney before you sign.
As stated above, the goal of the insurance company is to get you to settle fast and cheap. Because they know you're dealing with physical pain and medical expenses, they will monopolize on your condition. Using your desperation, they may send you a small settlement check and the paperwork waiving any further claims you may have.
Don't sign anything until you've spoken with a personal injury lawyer. The settlement they are usually offering only covers a small portion of the medical bills you need to pay as well as dismissing any pain and suffering you may be entitled.
Don't take the first offer from the insurance company; otherwise, you may be left holding the bill for your accident. By speaking with a personal injury lawyer, you will know when an offer is fair and when you should sign on the dotted line.
How Do I Know Who is Liable for My Injuries?
Before you proceed with any paperwork, the best thing you can do is contact an attorney. Any harm you've received may qualify for financial compensation, even if you're not sure who is the liable party. Frequently, people find themselves in an accident and blame their injuries on their own actions; however, in many instances, this turns out not to be the case.
If the cause of the accident is due to someone else's negligence, it is their responsibility to cover the damages you've suffered.
Injuries the may qualify as personal injury claims include:
Defective products
Misfilled prescriptions
Medical malpractice
Nursing home abuse
Slips, trips, and falls
Car accidents
Criminal assault resulting in injury
What is the fee to hire a personal injury lawyer near Fayetteville?
When seeking financial relief from an injury, we don't believe in adding to the debt just to speak with a lawyer. At The Weinstein Firm, the last thing we want to do is place more stress on you, so we offer a simple payment structure:
All consultations are FREE
You pay nothing out-of-pocket
If we don't win you any money, you pay nothing
If we bring your case to a fair settlement to cover the cost of your injuries and any pain and suffering, we are paid a percentage to cover our fee. With this practice, you know that we only get paid if you get paid.
Will I Need to Present My Case in Court?
Personal injury claims are often settled out of court. This is because the insurance companies know that it's a better use of their time and resources to offer you a fair deal if they know you have legal representation. They're aware that your legal counsel is putting together the case by gathering facts and statements which will show the real financial value of your injuries. Instead of dragging your case to court, the insurance company is more likely to offer you a much larger financial restitution on the spot.
If the insurance company is at risk of losing a large sum, they may reject your counter-proposal. If this is the case, then your best bet may be to settle the matter in the local court system. Your legal counsel will advise you on the strength of your case and the likelihood that you'll have the ruling in your favor. If you choose to take the case to court, we'll handle the matter for you, in order to make this trying experience as easy as possible.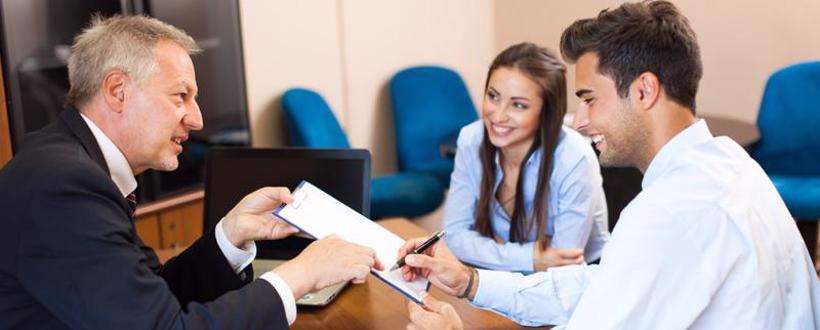 How Long do I Have to Submit an Injury Claim in Fayetteville?
The deadlines set in the City of Fayetteville are regulated by Georgia state law and federal law. Depending on the circumstances of your case will dictate the exact deadline you have to meet in order to file a claim. Some cases have shorter deadlines than others, with the statute of limitations for personal injury damages being two years according to GA Code 9-3-33, while cases involving damage to property have a statute of limitations of four years, per GA Code 9-3-32.
Contact a personal injury attorney to make sure that you file on time; otherwise, you may miss out on the compensation that you're due.
Common Personal Injury Cases We Handle
Accidents can occur in a variety of ways, and when you least expect. You may not even be aware when you're entitled to make a personal injury claim. This is when it's time to contact one of The Weinstein Firm personal injury attorneys. Our Georgia law firm can help you through the obstacles of filing a claim when you've been injured in an automobile accident or even being harmed due to a hazardous environment.
Contact us if you've been involved in any of these accidents.
Car accidents
If you've been involved in an automobile accident, you should contact an attorney as soon as you're safe. Your attorney will make sure that your claim is filed correctly and on time.
After your claim has been reported to your car insurance company, they will allocate a claims adjuster to your case. The role of the adjuster is to represent you when dealing with any third parties and their legal teams. They will also conduct an investigation covering the incident in an attempt to get your claim settled and your vehicle repaired.
If the damages are minor and there is no financial risk to your insurance company, then this may be a quick matter. However, if your insurance company would need to cover any of your medical expenses, then it's best to have a car accident attorney on your side, in order to protect your interest.
Bicycle accidents
Being struck by a motor vehicle while on your bicycle can have life-altering results. The fact is that as a cyclist, you're extremely exposed to injury in an accident. At best most bicyclists have a helmet between them and the asphalt.
If you're the victim in a bicycle collision, there are some actions you need to undertake in order to get the best outcome for a legal claim.
Immediately after an accident, give a clear and concise statement to the police officers either at the scene of the accident or at the hospital. Gather the names and contact information of all parties involved and any witnesses. Get an assessment by a medical professional. Finally, avoid signing any medical authorizations. This can be used by the insurance company to dig through your medical history and try to attribute injuries recently sustained to past incidences. After your medical assessment contact a bike accident lawyer to pursue legal action.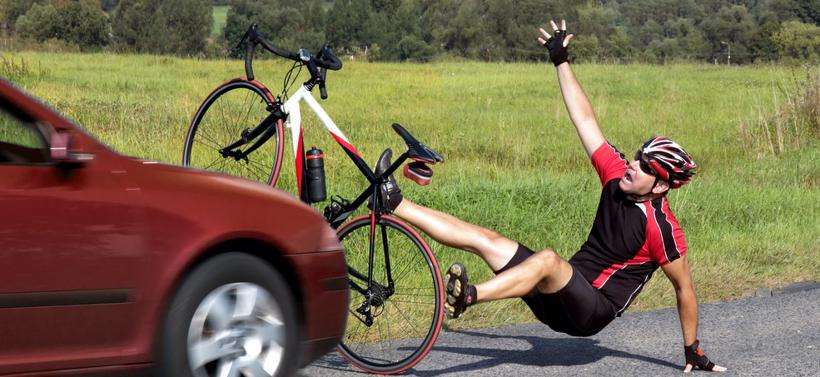 Bus accidents
When you think of buses, you probably don't think of the accidents, as they are a safe form of transportation. However, if an accident does happen, it can be devastating, because many of the occupants are hardly restrained in their seats. This can result in a number of people being injured in a single event, and if you find yourself as one of them, then you need to contact a bus accident attorney at The Weinstein Firm.
Depending on if the bus was government-owned or privately chartered can determine the deadline for reporting your claim, and it's best to have an expert help you make the right call.
Hit and Run Accidents
The number of hit-and-run accidents is on the rise in America. The reasons are most likely attributed to panic, as people are disoriented and attempt to flee the scene of the crime or they are aware of their actions and are hoping to avoid responsibility, either financially or even criminally if they were driving under the influence.
Hit and run accidents can involve both vehicles and pedestrians. If you witness or have been the victim of a hit-and-run accident, you should seek medical attention, contact the authorities, and contact a hit and run accident lawyer immediately.
If you are able to, you should attempt to gather as much information about the hit-and-run vehicle that you can. If you can record any information about the driver of the vehicle, then this can help the authorities identify the party liable for the damages.
Motorcycle accidents
If you are the victim of an accident while on a motorcycle, it may not always be clear as to who is liable for compensation. If the accident was caused by another vehicle operator, then their insurance company may be responsible for your damages.
Being injured while on a motorcycle can have serious ramifications, as you're not as protected by a steel frame of a car. Unfortunately, two-thirds of all motorcycle accidents are caused by a third party, and not the motorcyclist, but the rider is also exponentially more at risk of suffering fatal injuries than the other driver. If you have been injured in a motorcycle accident contact our motorcycle accident attorneys today.
Pedestrian Accidents
With all of the health benefits associated with walking and jogging the last thing on your mind when you're out enjoying nature is to be struck by a vehicle.  The Governors Highway Safety Association estimates that 250 people were killed in pedestrian accidents in Georgia in 2018 with over 6,000 pedestrian fatalities nationwide. 
If you have been injured as a pedestrian, you may be entitled to reimbursement for your medical fees if the damages were caused due to the negligence of the driver. This compensation is easiest to receive with the help of a pedestrian accident lawyer. However, in order to receive compensation for any harm, it is up to the pedestrian to prove that the at-fault party failed to uphold their obligation to operate their vehicle within minimum safety parameters.
Truck Accidents
Any accident involving a semi-truck and a standard vehicle, there are going to be catastrophic results. Semi-trucks average weight of 80,000 pounds, meaning every accident has a high probability of resulting in injuries and fatalities, outside of the destruction of your personal vehicle.
Truck accidents aren't limited to semi-trucks and 18-wheelers. If you've been involved in an accident with any construction vehicles, such as cement trucks and garbage trucks, then you want to make sure to contact a truck accident attorney right away. Companies utilizing commercial vehicles are well aware of the risk that they pose on the roads, and they are well skilled when it comes to negotiating settlements. So, it's best to have representation that is experienced when dealing with truck accidents.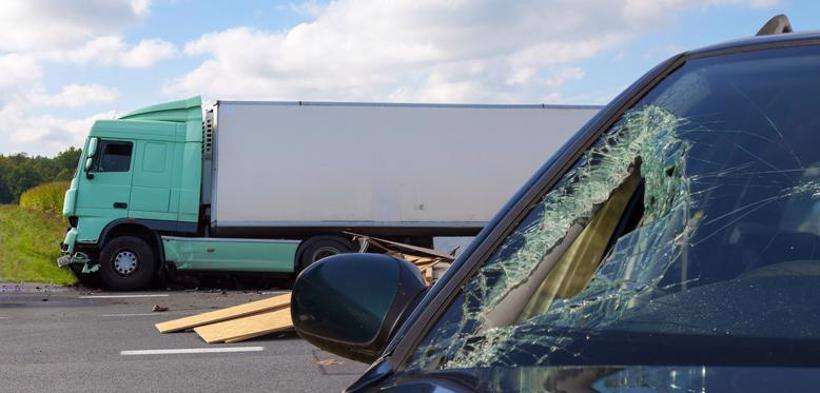 Uber Accidents
Ridesharing can be a great alternative to driving or taking a bus in Georgia. With just an app on your phone, you can find a driver to take you anywhere you want. You can even see on the app how long it's going to take them to pick you up. While this is a great innovation in the transportation industry, it can all go sideways if you're injured in an accident. Who is liable for your medical expenses, is it one of the drivers, or is it Uber, or is it a combination?
This is when it's time to contact an attorney experienced in Uber accidents to help sort through the paperwork and find out how you're going to get compensated for your injuries.
Uninsured Motorist Accidents
If being in an accident isn't an ordeal in itself, finding out that the liable party doesn't have insurance can be devastating.
Georgia's law requires all drivers to carry a minimum amount of liability insurance. This coverage must include at least:
$25,000 per person for bodily injury
$50,000 per accident for bodily injury
$25,000 per accident for property damage
The state mandates this minimum coverage in order to safeguard the people from overwhelming medical bills from injuries sustained in an automobile accident. However, it's been reported that around 10% of Georgia motorists don't carry any insurance. If you find yourself in an accident with one, then it's time to find an experienced uninsured motorist accident attorney to help save you from a financial crisis.
Wrongful Death
Losing a loved one is never an easy situation to handle, especially when it's due to an accident. If the death was the result of the negligence of another party, then you may have the unfortunate task of pursuing legal claims.
Cases that might require legal recourse due to wrongful death include:
Negligence of a doctor or nurse delivering the wrong medication
An accident caused by a driver under the influence
A defective part whose operation resulted in a death
Cases involving wrongful death can be complex and emotionally exhausting. If you have the unfortunate burden of pursuing legal action for the tragic death of a loved one, you will need to consider contacting the experienced Georgia wrongful death attorney.
Schedule a Free Consultation with a  Personal Injury Lawyer Near Fayetteville Today!
Let the personal injury attorneys at The Weinstein Firm review your case, obligation-free.
Call us at (770) HELP-NOW, or fill out the form to your right and get your FREE consultation today.