Accidents happen every day all over Dublin, Georgia. Most of these accidents don't happen by chance. They can be prevented if necessary precautions are taken. They may occur due to someone else's negligence or recklessness. Some of these accidents cause minor injuries, while others such as those from surgical errors and defective products can have long-lasting impacts.
It's crucial for you as a plaintiff to know your rights and responsibilities after an accident in Dublin, GA. An experienced Dublin personal injury lawyer can brief you regarding your legal rights and options. This comes in handy given Georgia's complex legal system.
The Weinstein Firm is ready to help you recover damages and fight for justice. We will go above and beyond to protect your rights. Our legal team understands how painful an accident can be. It can cause trauma and suffering to you, your friends, and your family.
Call us today at 770-HELP-NOW to speak to a reputable personal injury lawyer in Dublin, GA. We are available 24/7 to answer any questions you may have. Start today before Georgia's time frame for personal injury cases elapses. Remember, you don't pay unless we win.
What Should I Do After an Injury?
The moments after an injury can be overwhelming for any individual. You may be confused and in shock, wondering what you should do next. Remember to take deep breathes and remain calm after an injury. Take the time to recollect yourself. The seconds and minutes after an injury can help you build a strong Dublin personal injury case.
In case you are involved in an accident, follow these steps:
Get Medical Treatment If Needed and Keep Records of all treatment
Never ignore seeking medical treatment after an injury. Don't listen to anyone who tells you so. Make sure you visit a doctor for a medical checkup.
You may have sustained severe injuries in your crash or slip and fall accident. Such injuries may not be apparent at the scene. Symptoms may start surfacing a day or two later. If you disregard medical treatment, your insurer may deny your claim arguing your injuries weren't brought about by the accident.
Take Photos/Video If You Can
Always make sure you record any relevant evidence at the scene. Don't think that a piece of evidence is too small for your case. Remember to capture videos and pictures of your injuries.
The evidence you collect can help to establish fault. Take photos of the defective medical device and your injuries after usage. For vehicle accidents, record everything at the scene, including vehicle damage. If it is a slip and fall accident, take pictures of the hazard, such as a wet surface with no warning signs.
Get the Names and Numbers of Any Witnesses
Getting a hold of eyewitnesses after they leave an accident scene is never easy. You can't tell where they went, work, or live. Always get the details of anyone at the scene of the accident before they leave. These people can give their account of the accident to build your case. Your Dublin personal injury lawyer will interview key eyewitnesses to establish what happened during your incident.
Report the Incident
If you've been involved in a car crash, call the police immediately. Don't let the other driver talk you out of it. Always contact the local police department after a collision. The police will prepare a report that can help prove the defendant's fault.
In the event of a work-related accident, notify your immediate supervisor. Don't ignore reporting an incident in the workplace to your superiors or the human resource department. Things may go from bad to worse after a few days of feeling okay.
Never Admit Fault
The last thing you should do is admit fault once you are in an accident. Don't admit fault to the police, the other driver, or the insurance adjusters. It's a bad idea. Such remarks may completely alter your case. You risk losing all your compensation if you admit fault for an accident.
Call a Personal Injury Lawyer!
Always reach out to an experienced personal injury lawyer in Dublin shortly after your accident. It's not advisable to represent yourself in a personal injury case. Given Georgia's complex laws, you may have a hard time understanding your legal rights and options. Don't let insurance firms intimidate you. Reach out to The Weinstein Firm now to help you maximize your compensation.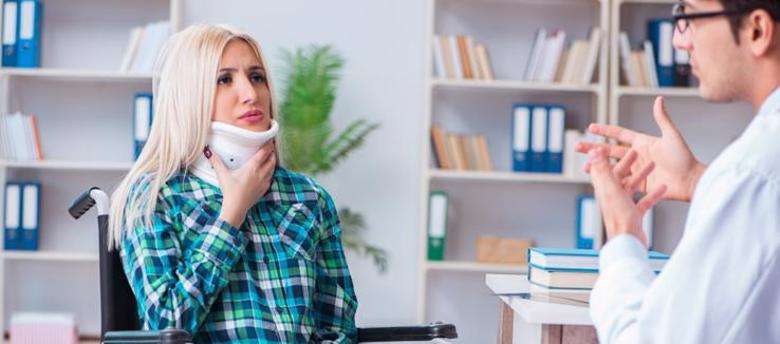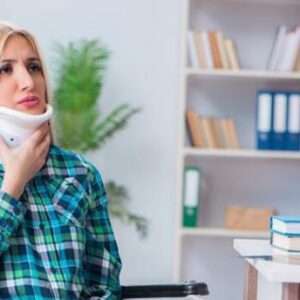 Why do I Need a Lawyer?
After sustaining injuries in an accident, you require the help of a lawyer to fight for your rights. Insurance companies are always bullish. A seasoned Dublin personal injury attorney can ensure that claims adjusters and insurance company attorneys don't dupe you into accepting a lowball offer. At The Weinstein Firm, we can help you through:
Case Preparation / Filing a Lawsuit
At The Weinstein Firm, our legal team will look into all pieces of evidence in your case. We will determine the extent of your injuries by looking at your medical records and speaking to medical experts. We will also look into police reports of the incident.
Our skilled lawyers will analyze evidence, including photos taken from the scene, video surveillance, accident reconstruction reports, eyewitness statements, and employment records. Our lawyers will then have a sit down to brainstorm on how to go about your case. We will determine the best legal approach for your Dublin personal injury claim.
Settlement Negotiation
Our legal team will then forward a demand letter once we've established the extent of your injuries and damages. This letter will be addressed to the insurance company detailing the damages and making a fair settlement claim. The Weinstein Firm will handle settlement negotiations on your behalf.
We understand how hard it can be after suffering severe injuries. You don't have to stress yourself during this phase. Let our competent legal team handle your settlement negotiations while you continue with treatment and recovery. You are in safe hands.
Trial Preparation & Representation
Most personal injury cases are settled out of court. However, this isn't the case for all claims. If we fail to reach an amicable solution with the insurance company, The Weinstein Firm will file a personal injury lawsuit in Dublin courts on your behalf. If necessary, we will line up expert witnesses, including police officers, doctors, labor practitioners, and product manufacturers, to testify. Our reputable Dublin law firm won't rest until all negligent parties are brought to book.
What Type of Damages Can I Recover?
In Dublin, GA, you are entitled to seek compensation for injuries sustained in an accident. These damages seek to compensate victims of personal injury cases who've suffered due to another person's negligent or reckless actions. There are no limits to the amount of economic and non-economic awards in Georgia. Here are the types of damages you have the right to seek in a personal injury case in Dublin, GA:
Economic Damages
These types of damages can be easily computed. You can compile them using receipts and bills. They include:
• Past, present, and future medical bills
• Lost income
• Lost earning capacity
• Lost benefits
• Out-of-pocket expenses
• Property damage
Non-Economic Damages
These subjective losses are hard to quantify. They don't come with any invoices or receipts. These damages vary depending on the facts of the case. They include:
• Pain and suffering
• Loss of life enjoyment
• Disfigurement
• Loss of companionship
Punitive Damages
Punitive damages aren't always available in every case. They are awarded in rare cases. The plaintiff must prove that the defendant's actions were negligent in order for punitive damages to be awarded. For instance, these damages may be issued in a drunk driving case. The state of Georgia has a $250,000.00 cap on punitive awards.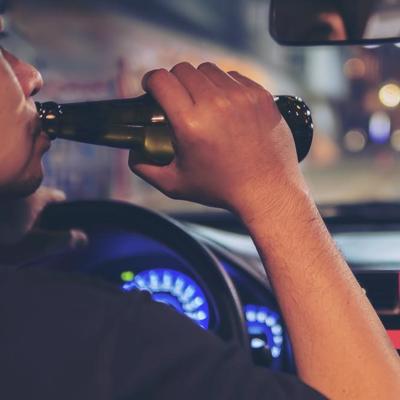 How is Liability Determined?
Sometimes, liability in an accident is easy to establish. One party may bear nearly all of the blame. In other cases, proving liability isn't that simple and straightforward.
The state of Georgia is a modified comparative negligence jurisdiction. It is an at-fault state. This implies that you'll be disallowed to recover monetary damages if your fault for the accident is over 50%.
When establishing liability, it's crucial to work with an experienced Dublin personal injury lawyer who can inform you about the merits and demerits of your case. A skilled attorney can help you prove that the defendant's negligence caused your injuries. The Weinstein Firm will determine liability using these four elements:
Duty of Care
People such as doctors, drivers, employers, and store owners have responsibilities. They are obligated to offer other parties a duty of care while on their day-to-day activities. These parties may be patients, road users, customers, or employees. In these instances, the law recognizes that these parties should provide reasonable care under certain situations.
For instance, all truck drivers in Georgia are required to obey both federal and state trucking laws. This creates a duty of care. It is the responsibility of all drivers to follow traffic rules. On the flip side, doctors are required to provide reasonable care to all their patients. They should perform actions that any other doctor would under similar circumstances.
Breach of Duty of Care
This element can be established only if the defendant breaches their duty of care. Our experienced Dublin personal injury lawyers will prove the defendant's actions or inactions didn't provide any reasonable standard of care. For instance, an 18-wheeler driver who texts while driving ends up risking the lives of many road users. A surgeon who leaves a surgical sponge in a patient's body also breaches their duty of care.
Causation
To establish liability, our legal team will have to prove this third element. We will prove that your injuries are directly linked to the defendant's breach. The Weinstein Firm will analyze all your medical records and other relevant evidence to prove that the defendant's actions led to your injuries. For instance, a driver who runs a red light and hits a pedestrian may be held accountable for their actions. The pedestrian's injuries may be a result of the driver's negligence.
Damages
The legal team at Weinstein Firm is ready to prove that you suffered damages in your Dublin personal injury claim. We will show that you suffered actual damages, including lost wages, pain and suffering, property damage, and medical bills. Our knowledgeable personal injury lawyers in Dublin, GA, will conduct thorough investigations into your personal injury claim to prove these four elements and establish liability.
How Much Time Do I Have to File a Personal Injury Claim in Georgia?
Every state has a time limit for personal injury cases. You should always file your claim before Georgia's deadline to be eligible to recover compensation for damages. You should file your personal injury claim within two years in Georgia. This applies from the date of your accident. For property damage, you have four years to file your claim.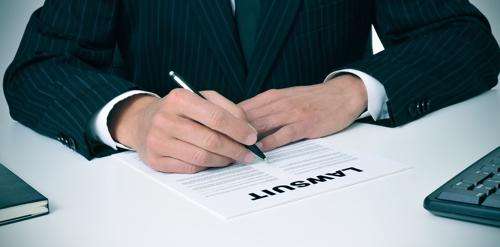 For minors, the state of Georgia tolls this time limit until they turn 18 years old. They have two years from their 18th birthday to file a personal injury claim. This time limit can also be tolled for individuals who have any mental illness. It elapses once they are declared fit.
How Much Will a Dublin Personal Injury Lawyer Cost?
The Weinstein Firm doesn't charge any upfront fees. This helps to reduce your legal fees as you seek justice for your injuries. Our Dublin law firm operates on a contingency fee basis. This ensures you get the best legal services in Dublin, GA, without paying a dime. You will only pay once we win your personal injury claim.
Types of Personal Injury Cases We Handle at The Weinstein Firm
At The Weinstein Firm, our experienced personal injury attorneys in Dublin can handle any personal injury case. We are committed to defending and protecting the rights of personal injury victims in Georgia. Our team will go above and beyond to establish liability for your personal injury claim. Here are some of the cases our knowledgeable legal team handles:
Assault and Battery
Anyone that intentionally attacks another person should be held responsible for their actions. Assaults and batteries often leave victims traumatized. It is an overwhelming experience for victims.
Birth Injuries
The negligent actions of medical professionals can cause birth injuries. Common birth injuries include cerebral palsy, delivery-related issues, and infant brain damage.
Brain Injuries
Traumatic brain injuries can be due to vehicle accidents, slips and falls, or assault and battery. Brain injuries can have devastating effects on victims.
Car Accidents
Our car accident attorneys are knowledgeable about the prevailing laws in the state of Georgia. We have what it takes to effectively work on your case.
Catastrophic Injuries
These types of injuries completely alter the course of one's life. They are disruptive and cause extensive physical harm. These injuries are more often than not permanent.
Child Abuse
Any type of child abuse is dangerous. It affects the well-being of the child. Forms of abuse may include emotional, sexual, and physical. They may severely impact a child's psychological development.
Child & Daycare Negligence
These institutions have a responsibility to care for children. In some instances, their negligent actions may result in severe injuries. They may fail to meet the standards of care expected from daycare institutions.
Dog Bites
Dog owners have a responsibility for their dogs. If a dog has bitten you, you may be eligible to sue the dog's owner for compensation.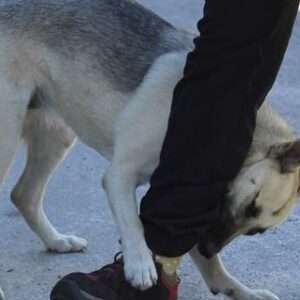 Hospital Negligence
Hospital negligence can have far-reaching consequences. Mistakes such as misdiagnosis and failing to disinfect instruments may lead to severe injuries.
Medical Malpractice
Every doctor is required to provide complete care to their patients. If a medical professional doesn't exercise their duty of care, many things can go wrong.
Motorcycle Accidents
Our reliable motorcycle accident lawyers will work to ensure that you get the compensation amount entitled to you.
Negligent Security
You may be attacked in areas such as hospitals, shopping centers, train stations, universities, and the workplace. It is the duty of the security officers to make sure everyone on site is safe. You may file a claim in Dublin if you've been attacked.
Nursing Home Neglect
If your loved one has been mistreated or injured in a nursing home, you have the right to file for compensation.
Premises Liability
All public and private facilities should always be free from hazards. An unsafe environment can result in severe injuries.
Sexual Abuse
Incidents of sexual abuse always have long-lasting impacts. Perpetrators should be held accountable regardless of whether the abuse happened once or repeatedly.
Slip and Fall
Slip and fall accidents can happen due to the negligence of parties like a store owner, a landlord, a government agency, or an employer. You can end up severely hurting yourself if you fall as a result of a hazard.
Spinal Cord Injuries
These injuries can severely impact your life. In some instances, you may be paralyzed for your entire life. They can be caused by motor collisions, falls, sports injuries, and assaults.
Surgical Mistakes
Mistakes such as overlooking a patient's history and misinterpreting laboratory results may have deadly consequences.
Truck Accidents
One of the worst kinds of accidents to be involved in is a truck accident, given the size and speed of a truck in operation.
Uber Accidents
If you or a loved one has sustained injuries due to a rideshare's negligence, you have the right to work with a Dublin Uber accident lawyer for proper compensation.
Vaginal Mesh Implant Claims
The surgical mesh used in the treatment of pelvic organ prolapse may lead to infections and vaginal scarring.
Workers' Compensation
If you were injured in a hazardous or unsafe work environment, you might be eligible for compensation.
Wrongful Death
Wrongful deaths may arise from all of the above personal injury cases. If you believe your loved one's death was due to another party's negligence, you have the right to seek monetary compensation.
Choose The Weinstein Firm As Your Dublin Personal Injury Lawyers
If you've sustained injuries that you believe were as a result of someone else's negligence, reach out to a Dublin personal injury lawyer at The Weinstein Firm. Personal injury laws in Georgia are complicated. A seasoned attorney can help you understand your legal rights and options.
Call The Weinstein Firm today at 770-HELP-NOW for a free consultation. Let our skilled legal team guide you throughout the process. Our reliable law firm has been helping many Dublin personal injury victims get the justice they deserve. We can help you recover the compensation you are entitled to. Get in touch now to speak to an experienced personal injury attorney in Dublin, GA.