Car crashes happen every day in the city of Atlanta, GA. However, you don't have to suffer due to someone's negligent driving. If you have been involved in any type of crash, you have a right to recover car accident damages. Therefore, you should contact an Atlanta car accident lawyer to file a personal injury claim.
Victims of collisions are usually faced with medical bills, the cost of repairs, and other resulting expenses. You get damages to cover incurred costs in a successful personal injury claim. However, the amount of car accident damages you can receive depends on the facts of your case. To recover the total value of your claim, you should consult with a lawyer.
A lawyer experienced in handling car accident claims can significantly impact your case. Filing a claim yourself may not be in your best interest as you may be under-compensated. However, an attorney will evaluate the worth of your claim to ensure you get the maximum compensation.
What Kind of Car Accident Damages Can I Recover in Atlanta?
Damages are what you receive either as a settlement after negotiation or as a judgment after trial. If you have suffered an injury from a collision, it is essential to calculate the losses you suffered. The type of car accident damages you're entitled to depends on the specific nature of the accident and the severity of the injuries.
In Atlanta, injury victims can recover two types of car accident damages. These are compensatory damages and punitive damages. Compensatory damages are further divided into two types: economic and non-economic damages. We discuss them below.
Economic Damages
Economic damages are also known as special damages and you must prove them to recover compensation. These damages are related to the quantifiable financial aspect of your claim. That is, the total amount of your direct expenses incurred.
These types of car accident damages are quantifiable; hence they can be calculated. Examples include but are not limited to the following:
1. Medical Cost
After a crash, seeking medical care is the foremost priority. The medical record is crucial evidence for the injury claims process and shows the cost of medical treatment. As a result, you can recover compensation for:
Doctors visit
Surgery
Diagnostic tests
Prescription medications
Physical therapy
Follow-up visits, etc.
Damages for medical expenses cover past, current, and future costs. It is easier to quantify past expenses due to evidence such as bills, invoices, etc. However, future costs may be difficult to calculate. Therefore, you need the help of a lawyer to estimate the future cost while considering varying factors.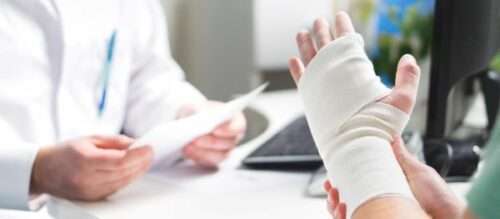 2. Lost Wages or Earning Capacity
One of the losses a victim suffers following a car crash is lost wages. Most victims take time off work to recover from their injuries. You can recover damages for the lost earnings. First, however, you must show the amount you would have earned if not for your injuries. Loss of income is evidenced through pay stubs, tax records, or other relevant receipts.
3. Property Damage
Another resulting cost of a collision is property damage. It includes the cost of repairs or replacement costs if your vehicle is totaled.
Non-Economic Damages
Non-economic damages are also called general damages. They flow from a tortious act and relate to how the crash impacted your quality of life. General damages do not have a set dollar amount attached, making them unquantifiable.
The jury, judge, or insurance adjusters usually set the amount guided by the sum awarded as economic damages. Hiring an experienced lawyer is advised for this process. Examples of general car accident damages include but are not limited to:
1. Pain and Suffering
This money compensates for the physical and emotional effects of the injuries sustained. To succeed in your claim, you must demonstrate emotional and physical harm. Emotional harm can range from anxiety, depression, mood swings, etc.
To receive compensation for pain and suffering, you must prove certain factors. The severity of these elements may also affect the amount awarded. They include:
Inability to enjoy everyday life
Disturbance to family life
Fear of the extent of the injury
Limitations of movement
Emotional trauma/distress
Disability or scarring, etc.
Proving pain and suffering damages can be difficult. Therefore, it is essential to document all injuries and treatment received. Also, keep a journal detailing the accident's impact.
2. Loss of Consortium
Loss of consortium generally applies to the injured party's spouse. It is awarded to compensate the spouse for loss of support roles such as:
Loss of affection
Deprivation of emotional support
Losing companionship
Incurring additional care duties for a disabled spouse
Increased stress, etc.
3. Loss of Enjoyment of Life
You may not be able to enjoy life the way you used to before the accident. For example, the injuries sustained can prevent you from certain activities. These activities may include playing with your child(ren), your favorite sport, performing routine household chores, etc.  Where this is the case, you will get financial compensation.
Punitive Damages
Punitive damages are also known as exemplary damages. It is awarded under specific circumstances but not as compensatory damages. Instead, the court seeks to punish or discourage future misconduct of the negligent driver.
Punitive damage is available where the negligent driver has expressed malicious, wanton, or reckless behavior. It is common in driving under the influence (DUI) accident cases.
Comparative Fault Laws in Atlanta, GA, Car Accident Cases
The amount of damages Atlanta car accident victims recover depends greatly on their degree of fault. Under the comparative negligence rule, your settlement would be less than your fault percentage. So, suppose you were 30% responsible for the collision, you will get 70% of car accident damages. However, where your liability is 50% or more, you will not receive compensation.
Maximize Your Damages With the Help of an Experienced Personal Injury Lawyer in Atlanta, GA!
If you are hurt because of another's negligence, you don't have to pay for the resulting costs. Thankfully, the law allows you to file a claim for car accident damages, and a lawyer can help you with the process.
At The Weinstein Firm, we have experienced attorneys ready to handle your case. We will help evaluate your claim to ensure you get maximum compensation. Contact our firm today for a free consultation with a personal injury lawyer in Atlanta, GA.