If you've been involved in a car accident in Atlanta, it's crucial to understand the potential costs associated with hiring a car accident lawyer.
At The Weinstein Firm, we are committed to providing you with transparent and reliable information. But first, there are a number of benefits to hiring an Atlanta car accident lawyer. For example, a lawyer can:
Represent you in court
File a lawsuit if necessary
Negotiate with the insurance company
Gather evidence to support your claim
Help you understand your legal rights and options
If you've been injured in a car accident, don't hesitate to contact an experienced car accident lawyer. The Weinstein Firm will help you get the compensation you deserve. Call us today at 770-HELP-NOW for a free consultation.
Are You An Individual or A Business?
The cost of hiring an accident lawyer can vary depending on several factors, including whether you are an individual seeking compensation for personal injuries or a business defending against a claim.
Generally, individuals seeking legal representation for personal injury cases pay a pre-agreed fee after a successful settlement or award. This means that the attorney's legal fees are only paid after winning the case and receiving a settlement or verdict in your favor.
Attorney fees usually range between 30% and 40% of the award or settlement you receive, but percentages can vary depending on the complexity of the case and the attorney's experience.
On the other hand, businesses involved in car accident litigation may need to engage a lawyer on an hourly or flat-fee basis. Hourly rates can range from $200 to $500 or more, depending on the attorney's expertise and the complexity of the case.
Flat fees may be negotiated for specific services, such as drafting legal documents or representing your interests during settlement negotiations.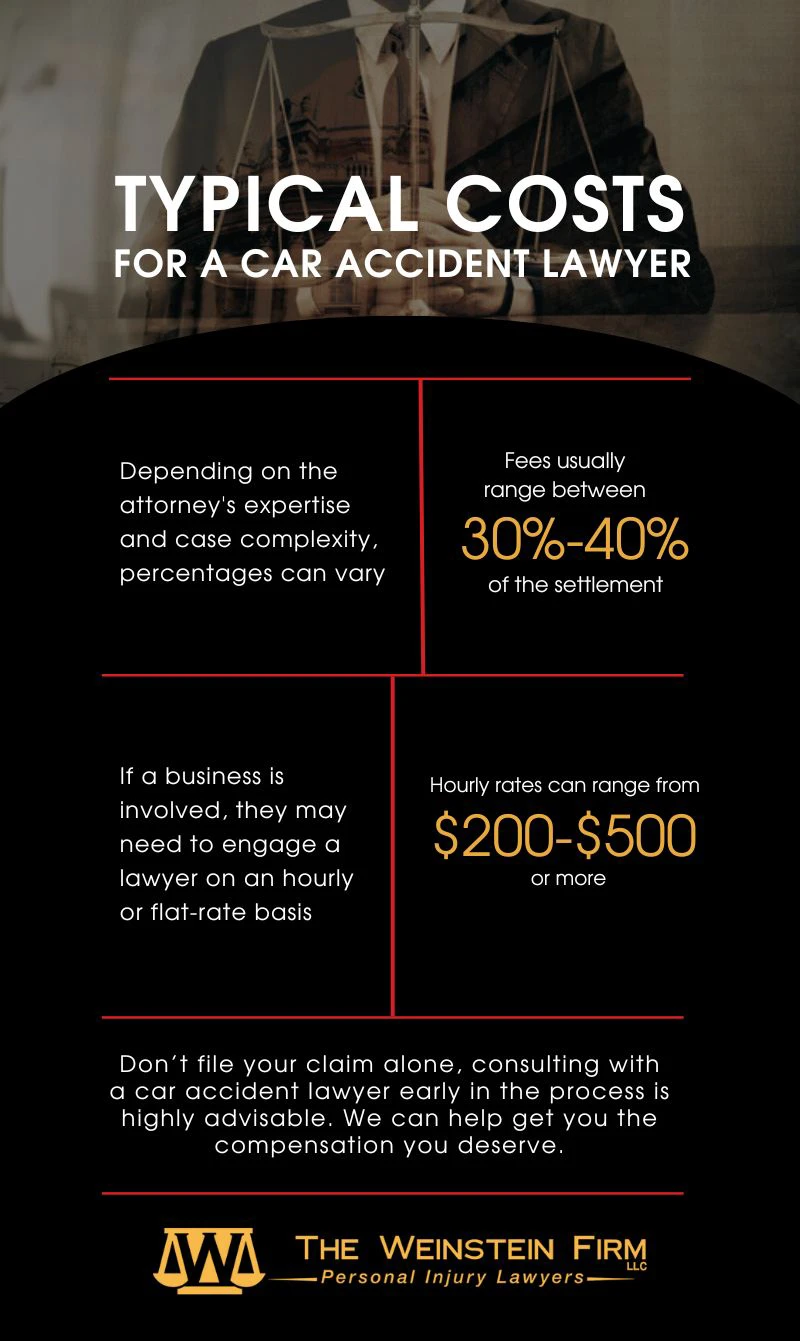 Who Was At Fault In The Accident?
Another crucial factor that can impact the cost of hiring a car accident lawyer is the determination of fault. When liability in the accident is clear, and there is minimal dispute regarding fault, the legal process may be relatively straightforward.
In such cases, the lawyer's primary role is to ensure that you receive fair compensation for your damages.
However, if fault is contested or not clearly established, proving negligence or liability becomes more challenging. This complexity can significantly affect the cost of legal representation.
In these situations, your car accident lawyer may need to invest additional time and resources in investigating the accident, gathering evidence, interviewing witnesses, and reconstructing the events leading up to the collision.
To establish fault, your attorney may consult with accident reconstruction experts, review police reports, analyze medical records, and gather any available surveillance footage or eyewitness testimonies. They will meticulously build a case to prove the other party's negligence and liability for the accident.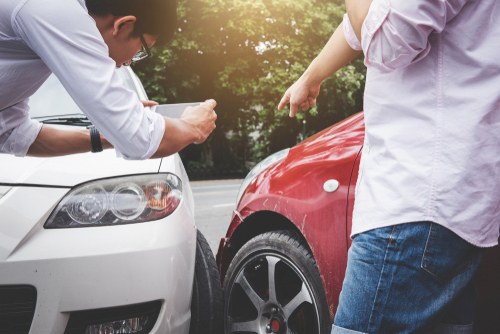 How Serious Were the Injuries?
The severity of the injuries sustained in a car accident is a significant factor that can greatly impact the need for legal representation and the potential compensation you may be entitled to.
While minor injuries such as sprains or bruises may be resolved through negotiations with insurance companies, more serious injuries require careful consideration and specialized legal support.
If you have sustained severe injuries such as broken bones, spinal cord injuries, or traumatic brain injuries, the stakes are higher, and the need for a skilled car accident lawyer becomes even more critical.
Severe injuries often have a profound impact on your life. They can result in substantial medical expenses, require long-term care and rehabilitation, and cause significant pain and suffering.
The financial losses associated with these injuries can be overwhelming, particularly if they have resulted in a loss of income or diminished earning capacity.
In such cases, seeking fair compensation becomes crucial to help you cover medical bills, ongoing treatment, therapy, and other related costs.
When To Call A Car Accident Lawyer
Don't file your claim alone, consulting with a car accident lawyer early in the process is highly advisable.
We will provide valuable guidance and support from the beginning, helping you gather evidence, communicate with insurance companies, and navigate complex legal procedures.
By involving a lawyer from the outset, you can ensure that your rights are protected, and you have the best chance of obtaining a fair settlement.
Furthermore, if an insurance company denies your claim, offers an inadequate settlement, or engages in bad faith practices, it's crucial to have a skilled attorney on your side.
They will advocate for your rights, negotiate on your behalf, and, if necessary, take your case to court to fight for the compensation you deserve.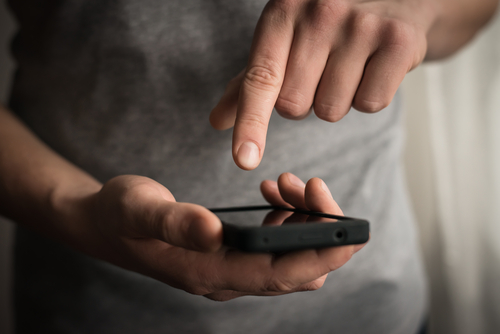 Conclusion
The cost of a car accident lawyer can vary depending on a number of factors. However, in general, car accident lawyers work on a contingency fee basis, which means they are only reimbursed if they win your case.
If you've been injured in a car accident, don't hesitate to contact an experienced Atlanta car accident lawyer. The Weinstein Firm can help you get the compensation you deserve. Call us today at 770-HELP-NOW for a free consultation.