Our motorcycle accident attorneys in Roswell are used to seeing more cases in the summer. However, sometimes it's hard to believe just how dangerous the roads can be in the summer for motorcycle riders.
Here, we'll explain why there are so many more motorcycle crashes in the summer. We'll also explain how your motorcycle accident lawyer can help you get the compensation you deserve.
There Are More Motorcycle Accidents During the Summer
Naturally, when there are more people on the road, there are bound to be more motorcycle accidents. Given how dangerous these accidents can be, it's no surprise that Roswell motorcycle wreck lawyers are busier this time of year.
The Weather in Roswell, Georgia is Much More Pleasant in the Summer 
Obviously, the weather is a lot nicer in the summer months. A lot of people prefer to ride their motorcycles in the fall or spring when it isn't so hot outside. However, if you've ever been on a motorcycle – and we presume you have – you know it's easy to cool off with the wind in your hair.
Not only is it nicer to go for a ride in the warm weather, but there are more places to go. There are a lot of places that are only open and operating in the summer.
For example, you may want to go fishing at the lake with a friend. Or you plan to go to the beach for a concert. You wouldn't be out doing these things in the middle of winter.
A Lot of First-Time Bikers Take to the Road in the Warmer Months
Another reason our Roswell motorcycle accident lawyers handle more of these cases in the summer is due to first-time riders. A lot of people who have never been on a motorcycle decide to buy one once the weather turns nice.
When they leave the dealership, they have the rudimentary skills down. However, they may not be prepared to deal with the aggressive drivers on the road like an experienced biker would be.
These first-time riders are more likely to become accident victims due to their inexperience. Even if they know how to ride a motorcycle, they may not be familiar with their new bike.
There Are Also a Lot More Motorists on the Road in the Summer
Even if you're an expert rider, that doesn't mean all that much in the summer. There are so many more people on the road in the summer compared to the rest of the year. In the winter months, when people drive the least, motorists only average about 25 miles per day.
In the summer, people drive more than at any other time of the year. According to the AAA Foundation for Traffic Safety, people average more than 30 miles per day from July through the end of September.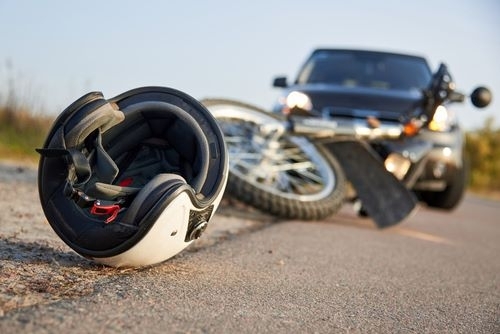 Millions of People Go on Vacation in the Summer Months
Not only do people drive more miles on average in the summer, but a lot of people take to the road to go on vacation. Between June and September, more than 8 million people hop in their vehicles, headed for vacation or day trips.
It's already dangerous for motorcycle riders in general. A lot of drivers complain that they can't see motorcycle riders. Or they say that bikers drive too fast or weave in and out of traffic. It's even worse when the summer months come, and millions of additional drivers are on the highway.
Many Motorcycle Accidents Cause Life-Threatening Injuries
One of the reasons so many motorcycle accident victims hire an attorney is because their injuries are so serious. Many of the clients our motorcycle accident attorneys help have suffered life-threatening injuries.
If this is the case, your damages will be quite high. You'll have thousands of dollars in medical bills and future medical bills. There's a strong likelihood that your motorcycle will be damaged or destroyed.
You'll probably miss at least a couple of weeks from work. Depending on the seriousness of your accident, you may not be able to work at all after your crash.
Your Motorcycle Accident Lawyer Will Fight for the Maximum Compensation
The reason people retain our Roswell motorcycle accident lawyers is to get compensation for their injuries. There's nothing wrong with that. If someone else caused the crash, why should you be responsible for your medical bills? Why should you lose income?
Your motorcycle accident attorney in Roswell will demand that you be compensated for your losses. In most of the motorcycle accident cases we handle, we demand some, or all of the following damages on behalf of our clients:
Medical bills
Future medical bills
Property damage
Lost wages
Lost future income
Pain and suffering
Since each case is unique, there's no way to know for sure what damages you'll be entitled to. That's why you should contact an experienced motorcycle crash lawyer right away.
Reach Out to a Roswell Motorcycle Accident Lawyer
If you've been injured in a motorcycle accident, there's a good chance you'll be entitled to damages. Of course, your Roswell accident lawyer will have to prove that the other driver was at fault. They'll also have to prove that you were hurt.
Given the nature of motorcycle accidents, there shouldn't be a question of whether you were hurt. The only issue will be whether your motorcycle accident attorney in Roswell can prove fault.
We suggest that you contact our office at (770) HELP-NOW. You can schedule a date and time to come into the office and meet with a skilled Roswell motorcycle accident lawyer. We offer all new clients a free, initial consultation so you won't have to pay a thing upfront.