Some people are afraid to talk with a Sargent accident attorney after their crash. They worry that they'll be pressured to sign a retainer when they first talk to a lawyer. The truth is that you decide if and when you are going to retain a Sargent car accident lawyer.
Here, we'll discuss why our firm offers new clients a free, initial consultation. Well also explain what the benefits are of hiring an auto accident attorney in Sargent, Georgia.
Sargent Car Accident Lawyers Offer New Clients a Free, Initial Consultation
Like other reputable personal injury lawyers, our Sargent accident attorneys offer new clients a free consultation. Most people know this. However, accident victims are concerned that their prospective attorney will demand that they sign a retainer agreement on the spot.
The truth is, we offer this free consultation for a variety of reasons. One of these is so that you have the opportunity to discuss your case before making any final decisions.
While you will certainly have the option of retaining your attorney during a first meeting, you are in no way required to do so.
This Gives You a Chance to Talk With a Seasoned Auto Accident Attorney
In the days after your motor vehicle accident, you probably won't know if the insurance company will pay your claim. You may hope that they will. But there's no way to know for sure.
If you have a feeling that your claim could be denied, you owe it to yourself to contact our experienced auto accident attorneys. Our team can review your case and let you know what your chances are of recovering damages. We can also answer any questions you may have.
It Also Gives Your Lawyer the Opportunity to Evaluate Your Case
It is important for you to have a chance to meet with a Sargent car accident lawyer before you retain them. However, it's also important for the attorney to decide if they want to handle your case.
You may believe strongly that the other driver was responsible for your accident. That doesn't mean a judge or jury will see things that way too. Your lawyer needs to be confident that there's sufficient proof to show that you were the victim in your crash.
If the attorney doesn't feel there's enough evidence to prove your case, they will not want to represent you. The last thing they'd want to do is mislead you or give you false hope.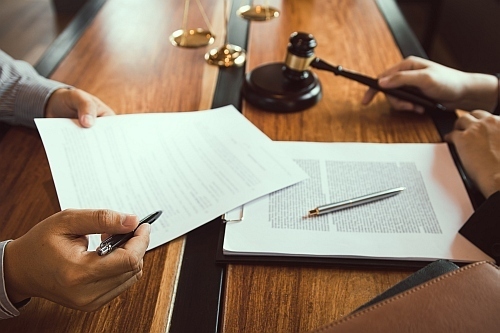 What Are the Benefits of Hiring an Experienced Sargent Accident Attorney?
There are many benefits to hiring a car accident lawyer after a crash. They'll deal with the insurance company on your behalf. They'll also file any necessary paperwork with the courts if you need to file a lawsuit.
Aside from this, though, there are other things that they'll do to make the legal process easier for you. Some of these include:
They will negotiate payment of your insurance claim.
They'll gather evidence to prove the other driver was at fault.
They will interview eyewitnesses to see what information they can add.
They'll meet with accident reconstructionists to determine how the accident took place.
They'll comb through medical records to demonstrate the nature and extent of your injuries.
This is just a short list of the things our car wreck lawyers in Sargent, Georgia do for clients. The final decision is up to you. If you choose to retain an attorney, that is great. However, you also have the right to handle things yourself.
Your Lawyer Won't Let the Insurance Adjuster Take Advantage of You
One of the main reasons a lot of accident victims choose to hire a lawyer is so they can deal with the insurance company. Insurance adjusters have a tendency to take advantage of claimants.
If you don't have a Sargent car accident lawyer, you may not know what your rights are. You may be afraid that you'll walk away with nothing and accept a settlement much lower than what it should be. Your attorney won't let this happen.
Our Accident Attorneys Are Familiar with the Law and Court Rules
Another major benefit of having a Sargent accident attorney handle your case is that they know the law. They also know the court rules and procedures. You have no idea how frustrating it can be to have your complaint rejected time and time again.
Your attorney won't allow this to happen. They'll also make sure they file your lawsuit before the two-year statute of limitations expires. You may not know how to do these things if you decide to handle your case on your own.
Your Attorney Is Familiar with How the Insurance Company Operates
When the insurance adjuster first reaches out to you, they may pretend to be on your side. At a minimum, they'll act like they're evaluating your case objectively and fairly. The truth is that insurance companies are not in the business of paying claims.
In a perfect world, the insurance adjuster would deny your claim and you would walk away. They hope that you don't talk to a Sargent car accident lawyer. Every claim they have to pay is money out of the company's pocket.
Your lawyer knows how these insurance adjusters operate. They know all the tricks of the trade. They'll cut through all of this and try to negotiate a fair settlement on your behalf.
Reach Out to Our Car Wreck Lawyers Today!
If you aren't sure whether you need to hire a Sargent car accident lawyer, that's okay. Many people are unsure when they first come to our office. That's the whole point of offering potential clients a free, initial consultation.
We recommend that you contact us as soon as possible after your accident. This gives you plenty of time to decide how you want to proceed. Once you talk to one of our skilled Sargent accident attorneys, you'll have a much better idea of what your options are.
You can contact our office at (770) HELP-NOW and speak to one of our representatives. They'll help you find a date and time to come into the office. If your injuries are too serious to come into the office, that's okay. We can always conduct your consultation by phone or video call.