If you or your loved one has been injured in a truck accident in Dublin, Georgia, you deserve justice for your ordeal. A truck accident isn't similar to a passenger vehicle accident. Trucks weigh more than vehicles and can cause catastrophic injuries.
Truck accident cases are complicated. You need the help of an experienced Dublin truck accident lawyer to represent your interests in a truck accident claim. The Weinstein Firm is ready to guide you through the complex web of federal and state laws that govern the trucking industry. Our legal team can help you recover compensation for your medical expenses, property damage, and mental anguish.
At The Weinstein Firm, our legal team is conversant with all trucking and traffic laws in Georgia. We know how these laws overlap with federal laws. Our personal injury lawyers are also skilled negotiators who can help you get the compensation you deserve. We have a track record of winning truck accident cases in Dublin and all over Georgia. The Weinstein Firm can help you recover damages from your truck accident today.
Call us today at 770-HELP-NOW to learn how our reliable Dublin law firm can help you. We offer free case reviews for truck accident cases. What's more, you don't have to pay anything until we win your truck accident case. Start now to find out if you have any legal recourse in your Dublin truck accident case.
Truck Accident Statistics in Dublin, GA
In 2018, the Federal Motor Carrier Safety Administration (FMCSA) reported that 5,096 large trucks were involved in collisions that resulted in fatalities. The fatalities involving large trucks in Georgia were 182 in 2015, 203 in 2016, 228 in 2017, 192 in 2018, and 204 in 2019. Large truck fatalities in Laurens County were 3 in 2015, 1 in 2016, 2 in 2017, 2 in 2018, and 3 in 2019.
What Should You Do After a Truck Accident?
After a truck accident, there are several steps that you should follow. The first thing to do after a truck wreck is to make sure you are okay. Find out if you've sustained any injuries. Remember, you may be in shock. Your adrenaline may be masking severe injuries. Scan your body to make sure you are fine.
Once you've confirmed you are okay, remain calm and follow these steps:
Call 911
Contact the police immediately after your crash. Make sure you are calling the police from the side of the road. Put on your hazards or move your car away from the road. Once the police arrive at the scene, they'll produce an official report detailing what happened. Make sure you point out facts that the police may not be aware of.
Help Others
Find out if anyone is severely hurt. Do any of the other victims need help? Is there any leaking hazard coming from the truck? Help others before they lose their lives or suffer catastrophic injuries.
Exchange Information
Only give the truck driver your name and insurance policy details. Don't engage in heated arguments with the driver. You may end up admitting fault in your accident. Make sure you note down the driver's name, license plate, trucking company details, cargo details, insurance information, driver's license number, and truck model.
Document the Scene and Speak with Witnesses
Take videos and pictures of the scene of the accident. Photograph anything that may help your case. An experienced Dublin truck accident lawyer will analyze this data to help build a strong truck accident claim. Remember to photograph your injuries and vehicle damage. Taking pictures of any cuts or bruises can help prove the severity of your injuries.
Seek Medical Attention
Get medical attention immediately after you leave the scene of the accident. Injuries like concussions or whiplash may not be apparent initially. Visit your doctor for a medical checkup. This will determine whether you have any extensive injuries.
Visiting a doctor also helps with your truck accident claim. Insurance adjusters may argue your injuries aren't related to the crash if you delay seeking medical treatment. For this reason, it's imperative to visit your doctor after a crash.
Contact an Attorney
If you've been involved in a truck accident in Georgia, reach out to an attorney immediately. At The Weinstein Firm, we offer free consultations. We can look into the facts of your case and offer you the best legal counsel. Our lawyers will be honest about the particulars of your case. We will advise you whether or not you have a truck accident case.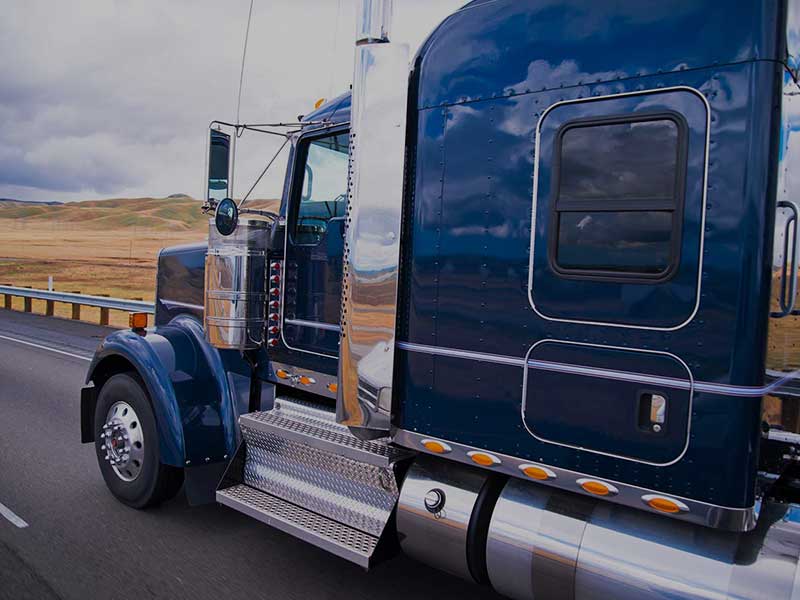 What are the Laws Regarding Truck Accident Liability?
Georgia is an at-fault state. It is applies modified comparative negligence rules when determining fault. Here, if the driver's reckless actions cause a truck accident, they'll be liable to compensate the accident victim. A plaintiff needs to prove the negligence of the defendant in court.
Commercial trucks are required to abide by both federal and state laws. The Federal Motor Carrier Safety Administration issues policies that govern the trucking industry. The FMCSA issues guidelines governing driver hours, truck weight, licensing, and truck maintenance. Using comparative negligence rules, an experienced Dublin truck accident attorney can prove that the defendant was fatigued, untrained, or that the truck wasn't maintained to prove negligence. If your fault for the crash is less than 50%, you may be eligible for compensation.
How Can a Dublin Truck Accident Lawyer Help Me?
At The Weinstein Firm, our truck accident lawyers in Dublin can help you get justice after a truck wreck. Our legal team is ready to build a strong case to ensure you get a fair settlement for your damages. Here's how The Weinstein Firm can help with your Dublin truck accident claim:
Investigation
After a truck collision, the trucking company will send its insurance adjusters to the scene. They'll look for any incriminating evidence, including simple admissions that you make at the scene. An experienced truck accident attorney in Dublin, GA, can protect your rights during such times.
Reaching out to The Weinstein Firm will ensure you get the best legal advice while at the scene of the accident. We won't let you say anything that hurts your claim. Our legal team will analyze all the evidence from the scene to establish liability. Let our attorneys handle any discussions with the defendant's parties while at the scene.
Filing a Claim
Once we've gathered enough evidence from the scene of the accident, we will file your claim. It will state the extent of your injuries and demand compensation from the defendant's insurer. The claim will also illustrate how the defendant's negligence led to your injuries. Your claim may be resolved through negotiations, litigation, or arbitration.
Negotiations
Insurance companies don't like settling cases in court. They'll most likely offer an out-of-court settlement for your claim. Our lawyers will compare their offer and the value of your case. This will help us make an informed decision on your behalf. If we feel the offer is too low, we will hold negotiations with the insurance company for a fair settlement.
Litigation
Not all settlement talks are fruitful. If out-of-court talks don't work out, we will prepare for trial. The Weinstein Firm and the defendant's team will both argue their cases in front of the court. Our lawyers will present airtight evidence showing how the defendant's negligence caused your injuries. We will present the best possible truck accident case to make sure you get a favorable ruling.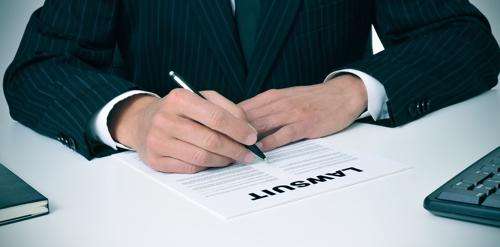 What Types of Compensation Can I Receive?
If you've been injured due to the negligent actions of another party, you may be eligible to recover damages. You may get compensation for the following damages after a truck accident:
Economic Damages
These are losses that can be calculated. They are meant to boost the victim's financial stability. Economic damages can be determined with precision through receipts and bills. They include:
• Future, present, and past medical bills
• Lost earning capacity
• Lost wages
• Property damage
• Child care
• Out-of-pocket expenses
Non-Economic Damages
These damages don't have a price tag. They aren't easily measurable since there are no receipts. They include:
• Pain and suffering – The state of Georgia doesn't cap pain and suffering damages.
• Loss of consortium
• Emotional stress
• Disfigurement
• Loss of reputation
Punitive Damages
Punitive damages aren't compensatory damages. They are awards meant to punish the defendant. They hope to deter them from committing similar actions in the future. The state of Georgia has a $250,000.00 cap on punitive damages. This cap doesn't apply if the defendant was under the influence of drugs or alcohol.
How Much is My Truck Accident Claim Worth?
No truck accidents in Dublin are the same. An experienced Dublin truck accident lawyer can help you calculate the value of your claim. Various things come into play when considering the worth of your claim, including the severity of your injuries, policy limits, and liability.
When determining the value of your Dublin trucking accident case, the value will mainly depend on the extent of your injuries. If you sustained severe injuries, your compensation would be high. Insurance policy limits also determine the maximum amount you can get from an insurer.
Is There a Deadline for Filing a Claim?
In Georgia, you have two years to file your truck accident claim. This period starts when the accident occurs. Don't take too long to file your claim. Remember, evidence like surveillance videos may be deleted. Contact The Weinstein Firm today to start your claims process.
How is Fault in a Truck Accident Determined?
To determine fault in your truck accident claim, our Dublin truck accident lawyers will check whether the truck was properly maintained. We will review the logbooks and the truck driver's credentials. Our skilled attorneys will find out whether any traffic laws were violated. We will also analyze police reports, medical records, and interview eyewitnesses. These details will help us pinpoint who is responsible for your crash.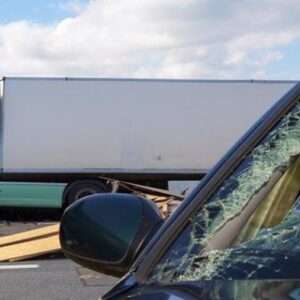 Can a Lawyer Prove the Truck Driver was Negligent?
At The Weinstein Firm, our legal team will prove the defendant's negligence using four key elements:
• Duty: We will prove that the defendant had a legal obligation to provide reasonable care.
• Breach: Our skilled attorneys will show the court that the defendant ignored their duty of care.
• Causation: The Weinstein Firm will establish a relationship between the defendant's action and your injuries.
• Damages: Our lawyers will then prove how the wreck caused you to suffer damages.
Who Can be Held Liable?
More often than not, accident victims think that the truck driver is the only one to blame for their problems. This is far from the truth. Other parties can share the blame, including:
• Truck driver
• Trucking company
• Truck loaders
• Vehicle or parts manufacturers
To find out who is liable for your truck accident in Georgia, you require the help of an experienced truck accident attorney in Dublin.
Common Causes of Truck Accidents
Many factors can lead to truck wrecks, including:
• Driver Fatigue: Driving for long hours without rest is risky. One may fall asleep behind the wheel.
• Distracted Driving: Using a phone, talking to passengers, and looking at billboards are distractions that can cause accidents.
• Reckless Driving: Speeding, aggressive driving, and tailgating are reckless actions that may result in truck collisions.
• Drug Use: Drugs and alcohol affect response time and vision. It isn't recommended to drive a truck while intoxicated.
• Oversized or Improperly Secured Freight: Huge unbalanced loads can affect the stability of a truck. This may lead to brake failure, blow engines, or suspension issues.
• Poorly Trained or Inexperienced Drivers: Trucking companies should always employ experienced drivers who are adequately trained to drive their trucks.
• Lack of Truck Maintenance: It is the responsibility of trucking companies to make sure all their vehicles are road-worthy.
• Equipment Malfunction: Parts such as the engine, steering wheel, and brakes may malfunction, causing a crash.
• Poor Road Conditions: Icy roads, potholes, road debris, and missing signs are hazards that make it harder for drivers to control their trucks.
Get Help From The Weinstein Firm Today
Truck accidents can have far-reaching impacts. These accidents can completely turn your life upside down. You can sustain severe injuries, including TBI, spinal cord injuries, and fractures. Truck accident claims are complicated. Understanding Georgia's laws is even more complicated. The help of an experienced truck accident attorney in Dublin can make all the difference in your case.
The Weinstein Firm has dealt with many truck accident claims. We have proven experience in these types of claims. Our legal team can handle settlement negotiations on your behalf as you recover. We will gather and analyze everything relevant to establish liability. Our skilled lawyers won't accept anything less than what you deserve from insurance adjusters.
For a free, no-obligation case review, call 770-HELP-NOW. Our lawyers are ready to answer any questions that you may have. Let us help protect your legal rights. We will do everything we can to ensure you get a favorable result in your truck accident case.