It is not easy to deal with the aftermath of a speeding accident and a lot of people struggle when it comes to injuries and monetary expenses. Whether it is medical bills or a loss of wages, you will want to find a way to bring your life back on track.
This is where our Wrightsville speeding accident lawyers come in. The Weinstein Firm is a leading Georgia law firm for all car accident cases. We are proven, passionate, and will always put in the effort necessary to yield great results. Our team has helped clients obtain millions of dollars in compensation.
For a free case evaluation with our Wrightsville car accident lawyers, call 770-HELP-NOW right away.
How Does Speeding Increase The Chance Of Causing An Accident?
Speeding is noted for increasing the chances of accidents. The NHTSA reports that speeding is a factor in roughly one-third of all auto accident deaths.
Studies have shown the risk of losing control of a vehicle rises as the speed increases. At very high speeds, safety features may fail to work as intended.
Speeding also increasing a driver's braking distance. This is the distance it takes for a vehicle to come to a complete stop in case of an emergency. This means that if you are speeding and suddenly notice an object, vehicle, or person, you may not have enough time or space to stop the vehicle in time to prevent the accident.
This is something that has to be taken into account when it comes to an accident. If speed was a part of the issue then that can be seen as negligence on the part of the motorist.
How Can I Prove That The Other Motorist Was Speeding When They Hit Me?
Several variables are going to come into play when it comes to a speeding motorist. You will want to collect as much evidence as possible during this situation. The more you have, the easier it will become to prove your point in front of a judge.
After an accident, call law enforcement right away to get everything on record. If you can do so safely, take photos and video of the accident scene. You also need to seek medical attention after the accident occurs. Seeing a medical professional is essential not just for your health but also for documenting your injuries and the treatment you received.
Our Wrightsville speeding accident lawyers may also use witness testimony, video from dash cameras or CCTVs, GPS data, and speedometer calibration. Physical evidence like skid marks can also show a driver was speeding.
If you are trying to learn more about where your claim falls, it is time to speak to us at 770-HELP-NOW. We can assist in gathering evidence and better understanding your case.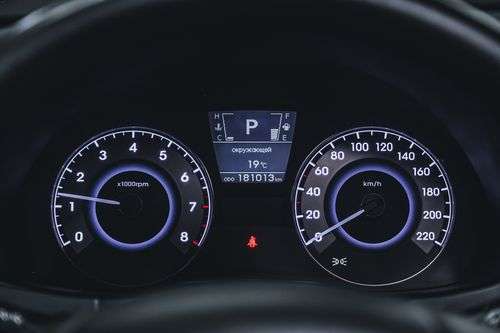 How Long Do I Have To Make A Speeding Car Accident Claim In Georgia?
Once you have been in a speeding car accident, it is time to start looking at your legal options.
The statute of limitations in Georgia gives you two years from the date of the accident to file a personal injury claim. It is important to look at all of your legal requirements immediately.
With the help of The Weinstein Firm, you are going to have a strong foundation for your legal claim in Wrightsville.
We are trained to handle these types of cases and can easily assist you every step of the way. For more on why we can help file the legal claim on your behalf, call 770-HELP-NOW.
Why Do I Need A Lawyer?
Keep in mind that the at-fault party's insurance company will be working with an experienced team of attorneys who will be out to devalue or discredit your claim. However, with an equally skilled attorney on your side, you stand a better chance of receiving fair compensation.
Your attorney will conduct a thorough investigation of your case and collect the necessary evidence to prove that the other driver was speeding and was responsible for your injuries. They will handle negotiations with the insurance company and ensure that you are not low-balled.
If your attorney sees it fit, your attorney will take your case to court where they will fight for your rights before a judge and jury. We have extensive experience fighting cases in court and we will provide you with the best legal representation.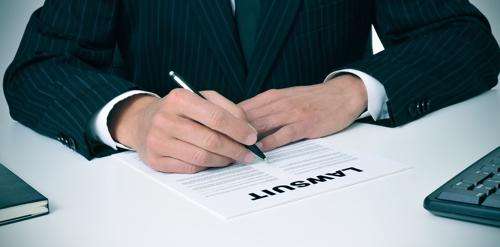 How Much Will a Wrightsville Speeding Accident Lawyer Cost?
As you are looking at the merits of your case, it is best to consider all aspects of the process including how much you are going to have to pay. The Weinstein Firm makes sure to work with its clients using a contingency fee setup. The premise of this method is to simply charge after the compensation comes through allowing you to concentrate on the claim itself.
The amount we take will be established based on a set percentage that is discussed by both parties well in advance.
If you want to know more about how we do this and what the rate is, call The Weinstein Firm at 770-HELP-NOW. We will make sure to provide all of the necessary information during your initial consultation.
Contact Us for a Free Case Review
When it comes to speeding accidents, you will want to find a way to seek compensation for the resulting damages. It is not easy to deal with the aftermath of a speeding accident and there can be serious consequences associated with an event such as this.
With the help of a good speeding accident lawyer in Wrightsville, you will have the opportunity to receive compensation for what has transpired.
You can rely on the Georgia personal injury lawyers at The Weinstein Firm. Our team has plenty of experience and the legal resources to manage each aspect of the case without wasting time. We fight hard for the maximum possible compensation and we have helped clients obtain millions of dollars.
To learn more about what we bring to the process, please give us a call at 770-HELP-NOW.