Every driver who sits behind the wheel of a vehicle is tasked with certain responsibilities. In Georgia, those responsibilities are outlined very clearly by the law. If you're another motorist's reckless driving causes an accident, they then can be held liable for the damages you suffered. Our Wrightsville reckless driving accident lawyers can help you obtain compensation.
Here at the Weinstein Firm, our car accident lawyers are trained to handle a variety of auto collision cases. They include:
Speeding accidents
Drunk driving accidents
Hit-and-run accidents
Many of the car accidents that we cover fall into one or more categories. And more often than not, those cases involve clear reckless driving. If you were in an accident with a driver who was driving recklessly, then we can help you get compensation for your losses. Call us immediately at 770-HELP-NOW for a free evaluation of your case.
What Is Reckless Driving?
In the state of Georgia, reckless driving is considered a serious criminal offense. In many instances, a driver found guilty of reckless driving in a civil case will also be facing criminal charges. Georgia law defines reckless driving as operating a vehicle with reckless disregard for the safety of others. Some common examples include:
Forceful merging
Cutting off other drivers
Weaving through traffic at high speeds
Tailgating
Turning without using signals
Ignoring signs or red lights
A person found guilty of reckless driving can face a hefty fine of up to $1,000 accompanied by jail time ranging up to 12 months. The criminal charge will also add four points to the driver's license. If the other driver has already been found guilty of these charges it will make settlement negotiations proceed more smoothly. We recommend contacting our Wrightsville reckless driving accident lawyers as soon as possible to discuss your case.
How Can Reckless Driving Increase The Chances Of An Accident?
Having a reckless driver on the road is bad news for everyone, not just the reckless individual behind the wheel. It increases the chances of a serious accident for nearby motorists even if they are obeying all of the necessary driving laws. Many types of fatal car accidents are caused by reckless driving in one way or another. For example, 27 percent of road fatalities in 2017 were caused by speeding, a type of reckless driving.
In many cases, a person who is driving recklessly will have less control over their vehicle. They may be moving too fast and unable to avoid collisions with other drivers. Had they been obeying the speed limit and driving with caution, then the accident would have been completely avoidable.
It's also more difficult for other drivers to predict how a reckless driver will behave, which makes avoiding them problematic.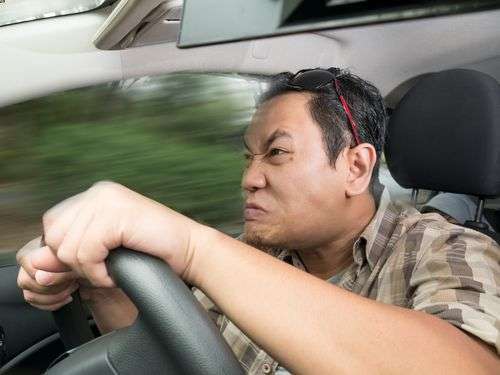 What Damages Can Victims Get From A Car Accident In Georgia?
Reckless driving accidents often have disastrous results. This could include serious damage to the vehicles, nearby property, and the motorists themselves. Passengers or pedestrians struck by a reckless driver will likely need extensive medical care and could find themselves paying tens of thousands of dollars over the following years for medical bills and physical therapy. Our job is to help you recover from those financial losses with dignity.
There are numerous forms of economic and non-economic losses you can push for during negotiations. The exact type of damages you receive compensation for will vary according to the specifics of your case. The most common include:
1. Income Loss – Serious injuries require time spent in the hospital for treatment and time spent recovering afterward. This equates to lost wages for most workers. Those lost wages can be proven and compensated in a reckless driving case.
2. Medical Expenses – The reckless driver should compensate you for any necessary medical expenses such as doctor visits, medicines, surgeries, and physical therapy.
3. Property Damage – This generally covers damage to the vehicle involved in the accident. But it can also include other property that was inside the vehicle or additional property that was struck by the reckless driver.
4. Disability or Disfigurement – If you become disabled or suffered disfigurement in an accident, you can cite this in your compensation claim.
How Can I Prove The Other Driver Was Behaving Recklessly?
Proving responsibility in these cases means showing exactly how the driver was behaving recklessly. We can accomplish this through several different methods. Proving reckless behavior has only become easier in recent years thanks to technological advancements. The three key sources we rely on are:
1. Testimony of witnesses.
2. Cameras (dash cameras, highway cameras, or pedestrian footage).
3. Speedometer calibration.
How Long Do I Have To File A Claim In Georgia?
You have exactly 2 years from the incident to file a personal injury claim seeking compensation. We advise filing long before this deadline is reached. A reckless driver may be aware of their criminal behavior and attempt to flee the state to avoid jail time. It's imperative that we start the legal process as soon as possible.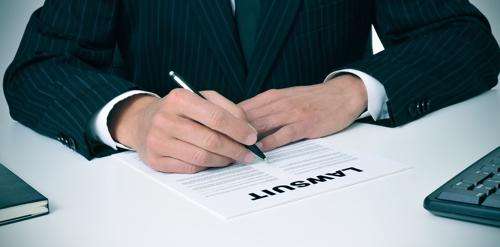 Why Do I Need A Lawyer?
You may be tempted to handle the case yourself. Winning a reckless driving claim without legal assistance is an extremely difficult task. There are three key areas where our expertise really come into play:
1. Case Prep – This includes filing the necessary paperwork and gathering the evidence needed to prove reckless behavior.
2. Settlement Negotiation – Without a lawyer to represent you, insurance companies are going to offer as little as possible. Our team will negotiate day and night until you get the compensation necessary to cover your damages.
3. Trial Representation – If settlement negotiations break down, we have the skills and experience needed to represent you in court.
How Much Does A Car Accident Lawyer Cost?
There are zero fees or expenses required up-front. We operate on a contingency basis. That means we will only receive payment after the case is closed and you've received your settlement. If you don't get paid, then we don't get paid.
Call Our Wrightsville Reckless Driving Accident Lawyers
Every driver should operate their vehicle with the safety of others in mind. Unfortunately, this is not always the case. Many drivers take to the road under the influence, while texting on their phones, and without paying any attention to pedestrians. That type of reckless driving often leads to very serious accidents. If you have been involved in one of those accidents, then call our Georgia accident law firm today at 770-HELP-NOW.