Auto insurance can be pretty confusing to most people. Most people wonder if it's essential to have auto insurance coverage and the necessary type. Although an Atlanta auto accident lawyer can help you seek compensation after an accident, car insurance is designed to protect your finances after a crash. 
In this article, we'll explain who should have auto insurance coverage in Georgia and the various types available to help you make your choice. We'll also touch on Georgia's laws on who should have auto insurance coverage. 
Who Should Have Auto Insurance Coverage in Georgia?
If you're a car owner, you should have auto insurance coverage. It's also possible to buy auto insurance coverage if you don't own a car but tend to drive someone else's car frequently. 
The reason every car owner needs to have coverage is for financial protection. For example, the person who caused the accident is liable for the victim's expenses. However, you'd have to pay compensation out-of-pocket without coverage.
Auto insurance coverage isn't just handy after auto accidents. When weather events like ice storms, hail, and many more lead to an accident and damage your car, some insurance policies, like comprehensive coverage, would pay for the damages. 
Minimum Auto Insurance Requirements in Georgia
Regarding who should have auto insurance coverage, Georgia requires every car owner in the state to carry auto liability insurance coverage. The policy ensures that you can easily pay for what you're liable for if you're ever in a car accident.
Below is the insurance coverage you must carry if you own a car, van, motorcycle, or truck.
Bodily Injury (BI):

$25,000 for an injured person and $50,000 for two or more people in a car accident. This coverage will cover all the medical expenses the injured party might ask you to pay. It will also extend to the other driver's lost income if they cannot work due to the crash you caused.

Property Damage (PD):

Up to $25,000 worth of property damage cost per accident. One of the most common claims a driver can make against you after a crash is damage to their vehicle. This auto insurance coverage will cover the cost of repairs or replacement. 
Your liability coverage will also kick in if a family member or someone with your permission is driving your car.
Georgia Is an At-Fault Insurance State
When wondering if you should have auto insurance coverage, you must consider what happens if you're involved in a car wreck. This is important whether you or another driver caused the accident. 
Georgia is an at-fault insurance state. Therefore, the party at fault for the auto accident must pay for the property damage and personal injuries resulting from the accident.
An auto accident lawyer can help the injured victim seek compensation from the negligent driver's insurance company to cover liability. After a crash in which you are the victim, you have three options for getting the compensation you deserve.
File a claim with your insurance company, especially for property damage. Your insurer could seek reimbursement from the negligent party's insurance carrier.

File a claim with the at-fault party's insurance company.

If you don't receive a fair settlement offer from the driver at-fault driver's insurance company, file a lawsuit.
An Atlanta auto accident lawyer can assist in determining the best option.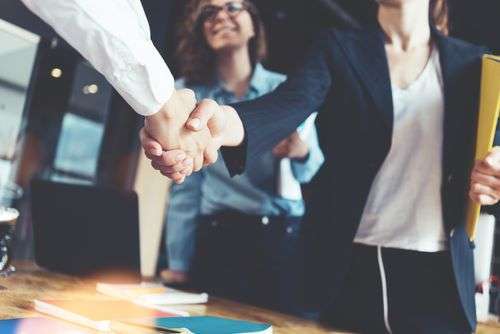 Does Georgia Minimum Auto Insurance Coverage Protect You?
It's unlikely that Georgia's minimum liability insurance requirement is enough coverage whether you caused the crash or were a victim. The bodily injury limit of $25,000 could be insufficient to cover medical expenses if you were the negligent driver. Even if the other driver suffered soft tissue injuries, there might be a need for months of medication and physical therapy.
In some cases, surgery might be necessary, leading the cost to exceed $25,000 and leaving no funds for lost wages and non-economic damages. The same goes for property damage coverage. Again, given the priciness of most vehicles, the property damage claim could exceed $25,000.
If you're also a victim of an auto accident and the driver is uninsured or only purchased the minimum required insurance, you might not be able to recover full compensation for property damages and injuries. Even with the help of an Atlanta auto accident lawyer, the insurance company can only pay you up to the policy limit.
Most times, this would be far less than what you need to pay the increasing medical expenses and keep you afloat. Therefore, it's best to purchase additional insurance to protect yourself.
An Atlanta Auto Accident Lawyer Discusses Additional Auto Insurance Coverage in Georgia
Although Georgia law only requires vehicle owners to carry liability insurance, there are additional coverages you can acquire to ensure further protection. Consider these options when deciding on other auto insurance coverages.
Collision:

This coverage is important if you want your vehicle covered. It will cover repairs for damages caused when you're involved in a collision with fixed objects or another car.

Comprehensive:

Another common option that covers your vehicle is comprehensive coverage. It covers damages your vehicle might sustain for accidental, not collision events.

Gap Coverage:

If you're financing your vehicle, this coverage is a smart choice. Since cars tend to depreciate quickly, this coverage will cover the difference in the actual cash value and what you might still owe.

Medical Payment:

This coverage is also known as med pay and will cover the medical bills or burial expenses incurred by you or others in the vehicle up to the policy limits. This coverage is available regardless of who's at fault.

Uninsured/Underinsured Motorist (UM/UIM):

This coverage is available with every car insurance company.

Uninsured motorist coverage

would take care of your injuries and property damage if you were harmed in an accident with an uninsured driver.
What Are the Penalties for Drivers Without Auto Insurance in Georgia?
If you're driving without auto insurance, you're violating Georgia's insurance law. As a result, you could face several penalties. Below are the consequences of driving without insurance in Georgia.
For a first offense, you could get up to 1 year of jail time, a license and registration suspension for up to 60 days, and over $200 in fees to reinstate your license.

For a second offense, you could get up to 1 year of jail time, a license suspension of up to 90 days, and over $300 fees to reinstate your license.
Contact an Atlanta Auto Accident Lawyer for Assistance
Not every driver is as attentive as they need to be. Simply getting distracted for a second could result in an accident. Therefore, having the right auto insurance coverage is vital. 
However, even with insurance coverage, our team at The Weinstein Firm can help you seek compensation when you're not at fault for a car accident. Our injury attorneys in Atlanta can help you commence the process and get you a fair settlement. So book a consultation today to discuss your options.