Did you know that speeding is one of the reasons car collision victims require the services of an auto accident lawyer in Atlanta, Georgia? Did you know that, under the Georgia Super Speeder Law, drivers who are speeding face tougher penalties? Now you know.
Speeding means driving above the legally required speed limit; it's one of the most dangerous aggressive driving behaviors ever. 11258 people (about 30 persons daily) died in 2020 due to speeding. This made speeding responsible for 29% of all road accident fatalities that year. According to the National Safety Council (NSC), the total number of deadly auto crashes in 2020 was 10,136.
Driving above the recommended or reasonable speed limit in Georgia is a crime that carries various penalties. However, the punishment an offender receives for speeding depends on how much above the speed limit that they were going. Sometimes, drivers move at such ridiculously high speeds that Georgia has a name for them, "super speeders." These motorists also have much steeper penalties than regular speeders.
In this article, we'll discuss the Georgia Super Speeder Law extensively. Let's begin.
What's the Georgia Super Speeder Law About?
The Georgia Super Speeder Law defines a super speeder as a motorist convicted of speeding at 75 mph and above on a road with two lanes. They also include drivers convicted of speeding at 85 mph or more on any other road or highway in the state. Georgia's Governor's Office of Highway Safety states that the Georgia Super Speeder Law became effective on January 1st, 2010. 
The Georgia Super Speeder Law aims at cutting down on excessive speeding by prescribing steeper penalties than the standard ones for super speeders. 
The Consequences of Being a Super Speeder 
As mentioned above, super speeders will get more punishment than regular speeding tickets. Before studying the penalties super speeders face, let's examine the fines for most speeding violations in Georgia. Here's how much fine you'll get per extra mph speed in the state, under the Georgia Super Speeder Law:
$0 for five mph or less

$25 for speeding between 5 to 10 mph 

$100 for speeding between 10 to 14 mph

$125 for speeding between 14 to 19 mph

$150 for speeding between 19 to 24mph

$500 for speeds 24 mph above the recommended limit but not above 34 mph
Also, if you're convicted of speeding in a highway work zone, you're at risk of fines ranging from $100 to $2000. According to the Georgia Super Speeder Law, you may also face a jail term of up to one year or more severe penalties that a judge may impose.
For super speeders, the penalties are much steeper than the above. First, as a super speeder, you'll get a $200 penalty added to the standard fine. You must pay this fine within 120 days of receiving the bill. Failure to pay will lead to a suspended license and an extra $50 reimbursement fee to reinstate your driving privileges, under the Georgia Super Speeder Law.
It's important to note that continued failure to pay the above fines puts you at risk of jail terms and extra fines. That's the penalty for driving on a suspended license because you neglected to get it reinstated.
Besides the additional fines, super speeders are also at risk of the following consequences, according to the Georgia Super Speeder Law: 
Many people believe that the $200 super speeder fine includes court fines. That's not true, as the $200 fine goes to the DSS and not the court. You'll still have to pay local court fines (sometimes up to $300) for violating the Georgia Super Speeder Law. 
The truth is that being a super speeder doesn't add any points on your driver's license. However, you're still at risk of points on your license based on Georgia's driver's license points schedule for speeding. So, for example,  if you drove 15 mph above the legal speed limit, you'll get two points on your license.
Increased Auto Insurance Rates
Super speeders risk rising automobile insurance rates, especially when the excess speed is 30 mph and above. Such violations may stay on their vehicle insurance policy for up to 35 months, under the Georgia Super Speeder Law. This means that they may have to pay higher premiums.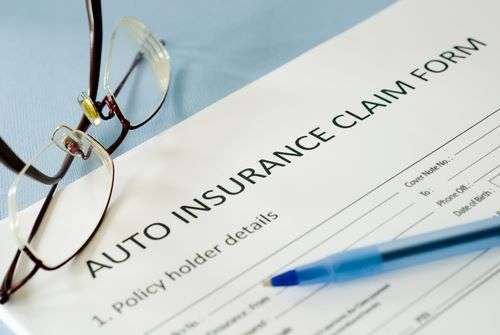 What If a Super Speeder Caused My Car Crash?
It's scary to realize that some drivers may be so reckless as to go many MPHs above the speed limit. However, having an accident and suffering devastating injuries because of their disregard for human life is worse than traumatizing. Luckily, super speeders who cause auto crashes aren't limited to the consequences above. With help from your auto accident lawyer in Atlanta Georgia, you can get their insurance companies to compensate for your losses. 
The damages you may receive after a personal injury claim against a super speeder include:
Medical expenses 

Lost wages and future lost earnings 

Property damage 

Pain and suffering 

Loss of quality of life 

Emotional trauma, etc.
Why Should I Hire an Auto Accident Lawyer in Atlanta, Georgia? 
Hiring a car crash attorney for your personal injury case provides you with the following advantages:
Auto crash attorneys are skilled negotiators with extensive knowledge of insurance laws. This makes them the best professionals to handle your settlement negotiations with insurance companies. Your auto accident lawyer in Atlanta, Georgia will leverage their listening, judgment, persuasion, and verbal skills to get you maximum compensation.
Getting compensation for your injuries in a super speeder accident isn't automatic. You'll have to prove that the at-fault party's breach of duty of care caused your injuries and not other factors, in line with the Georgia Super Speeder Law. This requires lots of evidence that you may not be able to gather.
With your lawyer's help, you don't need to worry about gathering evidence for your case.
You'll need to prepare documents, write letters, fill out forms, and handle all sorts of paperwork in your personal injury case. Also, it's essential that you get them ready in time so that they can meet the strict deadlines for submission.
A car collision attorney can help you prepare these documents without errors and in time to get you adequate damages.
Some super speeder cases go to court, especially when you couldn't reach a compromise with the insurance companies. Your attorney will handle the court filing process and put their advocacy skills to good use on your behalf.
Qualities of a Good Auto Accident Lawyer in Atlanta Georgia 
Have you made up your mind to hire a competent attorney for your case? That's a smart choice. Here are the characteristics to look out for to ensure you hire the best legal professional for the job:
Many years in law practice 

Excellent communication skills 

Compassion 

Availability 

Track record of success 
Speak With Our Team of Experienced Atlanta Personal Injury Attorneys ASAP!
If you're a careful road user, the last thing you'll imagine is getting severe injuries due to someone else's recklessness. Unfortunately, that's a common experience that can leave you traumatized.
Fortunately, speaking with the best injury lawyers at the Weinstein Law Firm can help you feel better. Our injury attorneys are always ready to provide you with all the support you need in this difficult time. From settlement negotiations to legal representations in court, according to the Georgia Super Speeder Law, and everything in between, we're your surest route to justice.
Schedule a free case review today to get started.