No one wakes up and decides to call an auto accident lawyer in Atlanta for a good morning chat. Instead, they call a car accident lawyer when they need legal help; for instance, after a traffic collision, Car accidents can happen anytime as you can't control all the actions on the roads.
In addition, these car accidents sometimes leave you with thousands of dollars in medical bills and car repairs. Furthermore, you can also suffer emotional trauma and physical injuries that can last for years. These can be challenging to deal with, and you may suffer greatly.
Contact a professional lawyer to represent you if you or a loved one got in a car accident and need financial compensation. At The Weinstein Firm, we ensure that you don't bear the burden of another driver's negligence.
However, some injuries can cause significant changes in your life, and we are here to help you ease through those transitions. We share what a car accident lawyer does for you in this article.
Common Causes of Car Accidents in Atlanta
Several factors cause car accidents, which could be negligence or external factors. However, a car accident lawyer in Atlanta can help you get maximum compensation. Here's a list of some of the frequent causes of car accidents.
Dangerous Road Conditions
If you live and drive in Atlanta, you understand the road's poor condition. It is full of poor drainage, metal plates, potholes, and sometimes snowpocalypse.
As a result, these bad road conditions can become dangerous for drivers. They sometimes cause them to lose grip while on the road. This can eventually send drivers into oncoming traffic and cause accidents.
Drivers texting while behind the wheels is one of the most severe issues on Atlanta's roads. Although Georgia Government did pass a hands-free phone usage law to reduce accidents in 2018, people still text while driving. When drivers at highway speeds read or respond to a text, they get distracted and might hit another vehicle.
Drunk driving is another leading contributor to traffic accidents. When a person is intoxicated, they lose their ability to focus on the road and make the right decision. In addition, when a person becomes drunk, driving becomes very difficult as their visions double or become unclear.
The temptation to speed up on the road rather than drive safe is what many drivers face every day. When a driver speeds, it sometimes becomes difficult for them to control the car properly. As a result, even a slight turn of the car wheel can be tragic.
Although many car manufacturers go through meticulous processes to ensure their vehicles are safe to drive, some car defects may not be evident for years. For example, manufacturing issues such as airbags not deploying properly can suddenly arise, and this can cause serious car accidents. When this happens, you can sue for damages.
Elements of an Auto Accident Claim in Atlanta
One of the critical elements of personal injury that an Atlanta car accident lawyer will consider is negligence. The latter refers to behaving in a way that causes harm to another person. Therefore, your attorney will consider these four factors to prove your negligence.
Everyone has a duty of care to avoid acts that harm another person. However, this duty looks different depending on the situation. For example, drivers have an obligation not to cause harm to others while on the road. As a result, they have to follow traffic laws and drive defensively.
Having understood the duty of care, if a driver doesn't act in a reasonably prudent way and cause injury, they have breached their duty of care. Nevertheless, not every car accident happens because of a breach of duty of care.
For example, if a branch from a tree falls on the road and a driver has to go off course to avoid it and unavoidably causes an accident, the driver has not breached their duty of care. This is because another driver who faced the same problem would react the same way.
Physical Injury Caused By the Accident
Next, your car accident lawyer in Atlanta will evaluate your injuries to know if they resulted from the accident. This is because some insurance companies might look for ways to fault your injuries on an underlying condition rather than the accident. For instance, the insurer might look back to your medical history to find some prior event that they can pin your injuries on.
These could be a previous sports injury, workplace accident, or even a previous car crash. So, it is essential to have a car accident lawyer who clearly understands everything about your injury. Then, the attorney will communicate with your doctor to get the proof needed to show that the crash caused your wound and not an existing condition.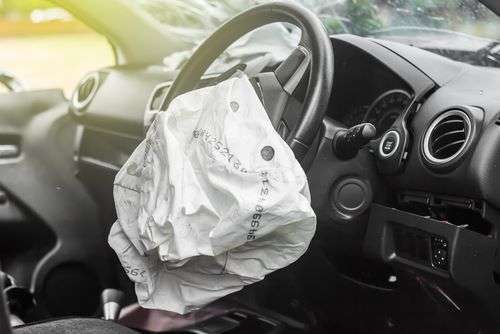 Damages Caused By the Accident
Finally, your car accident lawyer should be able to prove that you have suffered monetary losses due to the accident. This is, in fact, the easiest element to prove. Medical bills, lost wages, and expenses related to your treatment are some of the losses you can get compensation for.
How Can an Auto Accident Lawyer in Atlanta Help You?
Car accident lawyers are always committed to representing people who suffer from personal injuries in an accident. They do this in two significant ways. We discuss them below.
Many insurance companies might trick you into giving a twisted statement, but a car accident lawyer in Atlanta knows best. Your lawyer will handle most communication after the accident, so you won't have to bother yourself with calls. As time goes on, you will receive updates routinely concerning the case.
Fight for Maximum Compensation
Your Atlanta car accident lawyer understands that insurance companies might try to diminish and deny your personal injury claims to pay less money. However, they will ensure that you get maximum compensation for your suffering and pain. These include economic, non-economic, and sometimes, punitive damages.
They do this by:
Filing a claim before the Statute of Limitations expires
Gathering evidence to show the other party's liability
Negotiating settlement
Filing a lawsuit
Don't Wait to File a Claim! A Car Accident Lawyer in Atlanta Can Help
Were you or a loved one involved in an accident and need representation? You can contact The Weinstein Firm for a free consultation with a car accident lawyer about your case. We treat our clients with honesty and transparency from the beginning.
Once we are on your case, you can focus on healing because we are ready to win without any risk to you. You will be our top priority, and you will be treated with compassion at our firm. So contact our Atlanta injury attorneys today, and let's get started.