Even though Villa Rica is a friendly city, accidents can happen. And if you're injured, the path to recovery could be long. Your injuries will take some time to heal. Meanwhile, you're dealing with increasing expenses and time off from work to cover your everyday expenses.
That's why reimbursement is indeed crucial after a personal injury accident. And you may require the help of one of our personal injury lawyers near Villa Rica.
At The Weinstein Firm, our personal injury attorneys have been helping victims of all types of accidents including automobile accidents, slip and fall injuries, dog bites, and more recover the money that they need to get better. In the event that you were hurt at somebody else's fault, you could be eligible for FULL compensation for your damages.
Contact our injury firm near Villa Rica today for a FREE consultation to discuss details. Call any time at 770-HELP-NOW to get started.
How Long Do I Have Before My Claim Is Not Valid?
Villa Rica, Georgia follows statute of limitations for personal injury accidents is two years from the date of your accident. However, there are exceptions that could apply to you. It is very important to know the deadline for your case so you make sure you don't overlook it. You won't have the ability to recoup anything from your accident if you are unable to file within the statute of limitations.
That's a fact we don't desire any of our clients to need to confront, so we urge getting started whenever possible. Today, contact a reliable personal injury attorney. They could figure out precisely how long you have so you don't miss your chance to seek recovery.
Can I Sue Someone?
Most of the time, personal injury claims are resolved before the need. We will negotiate with the insurance company. That means you get paid for your claim, and you can proceed. In certain situations, a case might need to proceed to trial.
If the insurance company won't budge in your settlement amount this can happen. We will discuss your recommendations and the options if we start to observe the situation can't be resolved without proceeding to court.
Finally, it is your decision whether or not you would like to go to court. Should you go to court in Villa Rica, we will be there each step along the way. However, most of the time an insurance claim can get resolved before this particular discussion.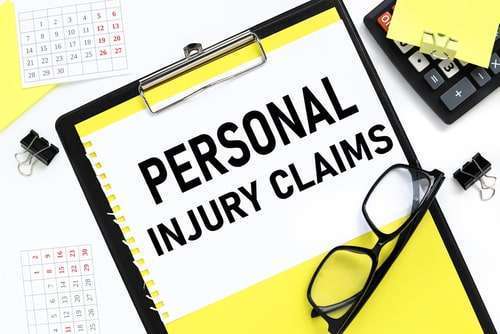 What Types of Personal Injury Cases Do You Require in Villa Rica?
We represent our clients in almost any personal injury claim that is valid. In the event that you were hurt and it was not your fault, you have a personal injury case. Frequent examples include automobile, truck, bike, and bus accidents Slip and fall accidents Pedestrian and bike accidents Workers compensation Dog bites And much more.
If you were involved in a car accident, contact our car accident lawyers near Villa Rica. Many injury victims are quick to blame themselves if they've done something wrong and might be contacted by the insurance company. Don't let the insurance company convince you that you are in the wrong.
It is important to remember that filing a personal injury claim against them isn't an individual assault. The personal insurance business that is negligent is generally the one to cover anyway, not the person him or herself. You are just protecting your rights by seeking the fiscal recovery you deserve to cover expenses that you didn't cause.
Get the compensation
you deserve $$$
Schedule a free initial consultation. We will provide sound legal advice without judgement. Contact us today at 770-HELP-NOW
How Can I Prove My Case?
A successful case has solid evidence. You will have to demonstrate this:
The accident happened
The person was negligent
Your accidents were caused by that negligence
At The Weinstein Firm, we have years of experience fighting for our clients in this manner. We're The Weinstein Firm because we know how to negotiate. Plus, we begin by thoroughly exploring accidents, your accident costs, and much more.
We begin to compile evidence that builds. When insurance companies see someone has evidence, they are way more inclined to pay. But that's hard to do on your own, especially if you aren't familiar with the civil procedure and tort law in Georgia. This is the reason it is ideal to get a personal injury attorney on your side.
Speak to a Personal Injury Lawyer Near Villa Rica, GA, for Free.
Working with us is risk-free since we don't get paid unless we win you money. Plus, the appointment is free of charge. You can discuss your case and your choices, then without worrying about out-of-pocket expenses.
To schedule your FREE consultation with one of our attorneys near Villa Rica, call us at 770-HELP-NOW or fill out the form.