There are hundreds of reckless drivers on the road. You see someone swerve past your car at high speed, and you thank your stars that the driver didn't touch your vehicle. Otherwise, it would have gotten a huge scratch, or worse, you could have been injured.
But what happens if reckless driving leads to an accident? You would want to report a complaint to the police immediately. But what about the medical expenses? Why would you pay for them if a reckless driver is responsible for it? That's where a reckless driving accident lawyer at The Weinstein Firm comes to your rescue.
The Weinstein Firm can file a lawsuit on your behalf to claim compensation for your medical expenses. It is a complicated legal procedure that you may not be able to follow if you want to file the lawsuit alone. Let our experienced Swainsboro car accident lawyers handle the case while you wait for us to win.
What is Reckless Driving?
Reckless driving is when a driver doesn't care about the safety of people on the road while driving. It can not only injure people severely but also damage properties. This type of driving is considered as intentional indifference to the road laws.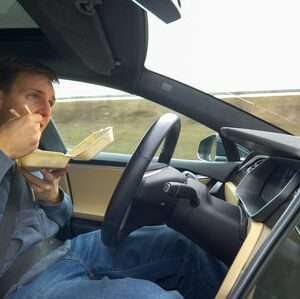 How Can Reckless Driving Increase the Chances of an Accident?
Many drivers think that reaching their destination is most important. They don't care whether they are hurting someone while driving or increasing their own chances of getting injured. Here are some of the reasons how reckless driving can lead to accidents:
Speeding
Road rage and aggressive driving
Distracted driving
Turning without using turn signals
Driving under the influence of alcohol
Driving and texting at the same time.
Ignoring red lights
Tailgating
What Damages Can Victims Get from a Car Accident in Swainsboro?
This is the first question that many clients ask when they contact us for reckless driving lawsuits. You may encounter three losses after a reckless driving accident: disfigurement, income losses, and property losses.
The Weinstein Firm lawyers will try their best to claim a huge compensation from the offender. We know how costly the treatment can get. Our lawyers will get an estimate from the hospital and calculate the amount of compensation you deserve.
Your medical bills may put a financial burden on you. We don't want you to carry the burden, especially when someone else is guilty. Let us handle the case and make the culprit pay for what he did. You can expect the following expenses to cover in your claim:
Medical Bills
Medical bills don't just include medications. They also include the doctor's consultation fee, transportation to take you to the hospital, medical equipment, physical therapy, surgery, counseling, and vocational treatment.
Car Repairs
Apart from injuring you with reckless driving, the driver may also damage your car. You know very well how expensive car repairs can get, especially if you have to replace the windshields or repaint your vehicle. But you shouldn't worry about paying for these expenses because it's the driver's responsibility. Again, we will take an estimate from a car repair company before filing the claim. Accordingly, we will add that figure to the medical bills to make the culprit pay for both.
Lost Wages
Reckless driving is inexcusable. You shouldn't listen to any plea deal from the offender at the crime scene. Sometimes the injury is so severe that you end up missing months of work. In fact, your employer may even decide to fire you. We hope that doesn't happen. But if he stops paying you wages, how will you pay for household expenses! Don't worry; we will develop a plan to make the guilty driver pay for these things.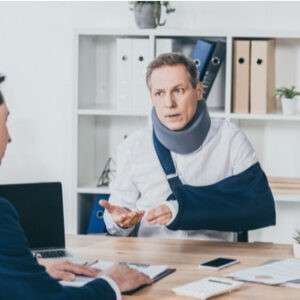 How Can I Prove the Other Driver was Behaving Recklessly?
There are three ways to gather evidence from the crime scene:
Speedometer calibration
Witness testimony
Dashcam or highway camera
But is this your job, especially when you are struggling to recover at the hospital? No, it's not. We will coordinate with the police to find these pieces of evidence to pin the driver down. Our lawyers will request highway camera footage from the police based on your case.
Moreover, the police may not provide such confidential information to you. They may promise to look into the matter, but it's a farfetched claim to think that they will share the footage with you or give you a copy of the footage. The police cannot turn down the request from a reckless driving accident lawyer. That's why we are important for your case. Let us take care of the case as we have enough experience with working with the Swainsboro police.
How Long Do I Have to File a Claim in Swainsboro?
We know that your treatment comes first before filing the lawsuit. But the more you wait to file your claim, the more chances you create for the offender to escape the hands of the law. We request you to contact us as soon as you regain consciousness or if you can talk properly over the phone. The Weinstein Firm can send a reckless driving accident lawyer to your house or the hospital if you want to fast-track the case to receive your compensation.
Why Do I Need a Reckless Driving Accident Lawyer?
As already mentioned, experience matters a lot in this type of case. Most importantly, we have a good rapport with the Swainsboro police and judges. They will be eager to listen to your case from us. Apart from representing you in court, we also have two additional responsibilities:
Preparing your case
Negotiating your settlement
How Much Does a Reckless Driving Accident Lawyer Cost?
You don't need to pay anything when you hire us. It's a challenge for us to win your case. You can later pay a small amount from your compensation as a fee.
Don't let a reckless driver off the hook by not complaining to the police or hiring a Swainsboro reckless driving accident lawyer. You deserve compensation for your injuries and property damages. Call The Weinstein Firm at 770-HELP-NOW now to tell us what happened. We promise to win the case on your behalf.