If you have been injured in a car accident due to the recklessness of a driver under the influence of alcohol, you have the right to obtain financial compensation for the needless injuries you have suffered. Give our Swainsboro DUI accident lawyers a call today to schedule a free consultation.
Our car accident attorneys at The Weinstein Firm have extensive experience in representing victims harmed by drunk and drug-impaired drivers. Call us today at 770-HELP-NOW for a free consultation and learn how we can help you maximize your recovery.
What Are the BAC Limits in Georgia?
There are 3 different blood alcohol concentration limits in Georgia.
For drivers 21 or older, it is illegal to operate a vehicle with a blood alcohol concentration of 0.08% or higher. It is illegal to drive a commercial vehicle if your blood alcohol concentration level is 0.04% or higher.
The limits are even stricter for individuals younger than 21 years old. They cannot drive with a blood alcohol concentration level of 0.02% or higher.
What to Do after an Accident with a Drunk Driver?
There are certain steps you need to take if you're involved in an accident caused by a drunk driver to preserve your potential civil law claims.
Do Not Leave the Accident Scene
It is important that you remain at the scene of the accident until the police arrive and prepare their report.
Seek Medical Attention
You should seek medical attention even if you feel that you haven't been seriously injured. Some injuries take a long time to present. Victims may not realize the severity of their injuries with head trauma or shock. Certain injuries can't be diagnosed without a proper assessment or tests by medical professionals.
Gather Evidence
If possible, you should take pictures of the accident scene from as many angles as possible using your phone's camera. Take photographs to capture the entire accident scene. Ideally, you should capture the weather conditions, location of traffic control devices, location of signs, the relative position of the vehicles, and layout of roadways around the accident scene.
You should also try to capture any skid marks on the road. If there is ongoing construction near the crash site, take a picture. In short, you should try to document as much information as possible through photographs or videos.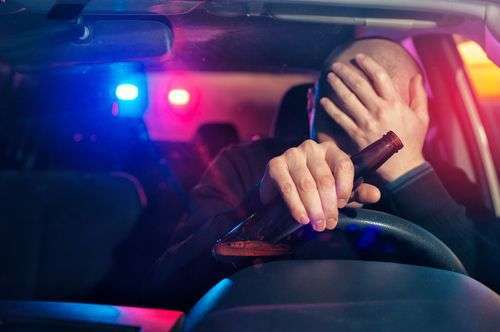 Call the Police
You should notify the police, as soon as possible after the accident. If someone is trying to persuade you to not call the police, ignore them. Georgia law dictates that traffic accidents need to be reported to the police. Also, the police officers will provide a lot of help regarding emergency medical personnel as well as towing services, if needed.
They may also perform sobriety tests and breathalyzer tests as they have the necessary training and legal authorization for these tests. Also, most insurance companies require that police should be notified at the time of the crash.
Obtain Information
If possible, you should try to gather important information from the owner of the other vehicle. Try to get their name, telephone number, address as well as employer details.
Contact a Swainsboro DUI Accident Lawyer
You should also immediately get in touch with an experienced DUI accident lawyer. Here at the Weinstein Firm, we have extensive experience in personal injury cases. We work on a contingency fee basis which means you don't have to pay us anything. Also, the initial consultation is completely free. Give us a call today at 770-HELP-NOW to know more about your legal rights.
What Damages Can You Recover after a Drunk Driving Accident in Georgia?
You might be eligible for different types of damage compensation after a drunk driving accident in Georgia as explained below:
Economic Damages
With these damages, costs can be quantified and it is easy to calculate a dollar value. Examples include loss of wages, past and future medical expenses, loss of property, and other such things.
Non-Economic Damages
It typically includes compensation for intangible losses such as pain and suffering, emotional distress, anxiety, and loss of consortium, among others. These are more subjective in nature.
Punitive Damages
These damages are designed to punish the defendant when the court finds them to be guilty of reckless conduct. Georgia limits punitive damages to $250,000, and most of this goes straight to the state treasury. However, the limit doesn't apply if the driver's judgment was substantially impaired by alcohol or drugs.
How Long Do I Have To File a Claim in Georgia?
In personal injury cases, the statute of limitation gives victims 2 years from the date of the accident for filing claims. There are certain exceptions such as when the victim is a minor or is mentally incompetent.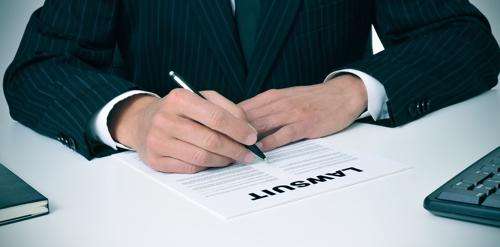 How Much Will an Attorney Cost?
Here at the Weinstein Law Firm, we work on a contingency fee basis. A contingency fee arrangement is an agreement between you and your attorney. It does not involve paying any upfront fees or expenses. In simple terms, you do not pay us anything until we obtain a judgment in your favor or a settlement of your claim. Simply put, our fee is contingent upon us winning your case. If you do not receive anything, we don't get paid.
If you or a loved one is the victim of a DUI accident due to the negligence of someone else, you don't need to worry about paying a Swainsboro DUI accident lawyer. We will fight for your rights and our services are offered on a contingency fee basis.
Give us a call today at 770-HELP-NOW to schedule a free initial consultation.
Call Our Swainsboro DUI Accident Lawyers
An insurance company claims agent is a trained professional negotiator. They have tremendous experience and they will do everything under the sun to avoid paying a claim or they will offer a quick low-ball settlement. The job of an insurance claims agent is to keep payouts to a minimum. They often try to get the victims to settle for far less than what their case is worth.
This is why you should never talk to an insurance company without first talking to an experienced DUI accident lawyer. Here at the Weinstein Firm, we take pride in helping victims of drunk driving cases. We work on a contingency fee basis which means you don't have to worry about legal expenses as we get paid only if we win a settlement or judgment for you.
Give us a call at 770-HELP-NOW to schedule a free initial consultation.