The insurance claims process after a car accident can be confusing. Even if the other driver was at fault, you'll still be at the mercy of their insurance carrier. Since the insurance company is not in the business of paying claims, you want to have an attorney there by your side to help you get the compensation you deserve.
In this blog, we will explain how the car accident insurance claims process works. We'll also discuss how a lawyer can help navigate this process for you.
Med Pay Coverage Is Optional in Georgia 
In some states, you're required to file a claim under your personal injury protection (PIP) clause. You aren't able to pursue the other driver's policy until after you've exhausted this coverage.
In Georgia, there is no PIP coverage. The only similar coverage would be Med Pay, which you have the option of purchasing. If you have Med Pay, you will file a claim with them first to see what they cover.
Whatever is left after Med Pay will need to come from the other driver's insurance policy. The same is true if you don't have supplemental insurance coverage.
Your Lawyer Will File a Claim with the Other Driver's Insurance Company
Once you've exhausted any supplemental insurance coverage available to you, it's important that you file your claim with the defendant's carrier. Your claim must include the following information:
Your name and contact information
A description of the accident
Your statement regarding fault
Documentation of your losses
The make, model, color, etc. of your vehicle
Any other information pertinent to the crash
Once the insurance company receives your claim, they'll assign an adjuster to handle your claim.
An Insurance Adjuster Will Be Assigned to Your Claim
The insurance adjuster handling your claim will have to decide whether it's payable. They'll review whatever information they receive from the two drivers. They'll also review the police report and other correspondence evidence.
If the adjuster believes your claim is valid, they will approve it. If so, you'll receive your check within a week or two.
If the insurance adjuster doesn't think their client caused the crash, they may deny your claim. Or they may offer partial payment. In either case, you'll receive a letter of denial explaining why your claim has not been paid.
The Adjuster Will Investigate and Evaluate Your Claim
Sometimes, the insurance company doesn't feel they have sufficient information to make a decision. Or they suspect that your claim isn't legitimate and want to do a more thorough investigation.
If this is the case, they'll assign an investigator to check out your claim. They will also demand additional information from your attorney.
Once they complete their investigation, they'll let you know, in writing, whether they've decided to pay your claim or not.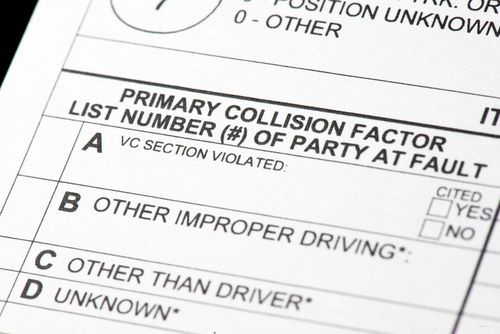 Your Attorney Can Help File an Appeal
You always have the option of filing an appeal. Usually, unless your claim is denied for an administrative reason, your appeal may not succeed.
If it doesn't, your accident lawyer in Atlanta may need to file suit. As long as there is sufficient proof that the other driver caused the crash, this is your best option.
If Your Appeal is Denied, Your Attorney Will Sue the Other Driver
When your attorney files suit, the other driver will be named as the defendant. You cannot sue the insurance carrier directly. However, the insurance carrier is legally required to represent the defendant.
It's important to keep in mind that the insurance company is likely going to settle your claim. Just because you have to file suit, that doesn't change anything. It just means that they were hoping to settle for a lot less if they took this route.
They would also much rather hang on to their money until they absolutely have to pay a settlement.
Your Atlanta Car Accident Attorney Will Go to Trial
If a settlement isn't achievable, your accident attorney will take your case to trial. They will gather expert witnesses and necessary documentation to support your injuries and damages.
During the trial, there are two outcomes: a win or a loss. If you win, the judge awards damages matching your initial demand. If you lose, regrettably, you won't receive any compensation.
Ideally, the insurance company will eventually consider a fair settlement offer.
Let Us Help You With the Insurance Claims Process
If you've been in a car crash and have no idea what to do next, you're not alone. A lot of accident victims contact our office to help them deal with the insurance company. If you want someone to assist you with the car accident insurance claim process, you can retain an Atlanta accident lawyer.
All you have to do is call our office at 770-HELP-NOW and schedule your free case review.  We offer a free initial consultation for new clients.