When you select a daycare provider for your child, you should do your homework. However, that isn't always possible. Plus, it shouldn't matter if your child is hurt on their watch, right? Our Union City injury lawyers can help answer that question for you.
You May Need to Sue the Daycare if Your Child is Injured on Their Watch
When you drop your child off at daycare in the morning, there is always a certain amount of apprehension. When our Union City personal injury attorneys first meet with parents in this situation, they often tell us they were a little uncomfortable.
But just because you're not thrilled about leaving your child with virtual strangers, that doesn't mean the daycare center is off the hook. They have an obligation to keep your child safe. If they don't do that, they need to be held accountable.
Your Child May Have Been Burned or Cut While at the Daycare
There are a number of things that can happen to your children while they're at daycare. They could get hurt by another child. They could fall and get hurt. For example, if the daycare center has a playground, they could get injured while playing.
Some of the other types of injuries your child may suffer are not as innocent as what happens when kids are playing. For example, your child may burn their hand or body on a hot stove. Or they may pick up a pair of grown-up scissors and cut themselves deeply.
Children Are At a Much Greater Risk of Getting Injured if the Daycare Staff is Negligent
Parents rely on daycare centers because they believe their kids are safe there. The problem is that when the staff doesn't pay enough attention to the children, accidents happen.
Our Union City personal injury attorneys have helped clients whose children have suffered all sorts of injuries. Some of these include:
Burns
Cuts
Concussions
Falls
Accidental poisoning
Medical issues that have gone unaddressed
The problems that can happen at a daycare center are endless. Unfortunately, they all carry a high risk of serious or permanent injuries. While children are resilient, they are still extremely vulnerable.
What Are the Laws in Georgia When it Comes to Licensing of Daycare Centers?
Georgia has special rules for opening a daycare center. Depending on the type of center a person is running, the rules vary a bit.
There are two main types of daycare centers: a Family Child Care Learning Home and a Child Care Learning Center. Both types require the staff to be over the age of 21. Staff is also required to undergo a fingerprint and criminal background check.
What is especially important about these regulations is that the center must maintain the provider-to-child ratio. If the ratio is too high, they can be fined or even shut down. It is when the ratio is too high that your children are at the greatest risk.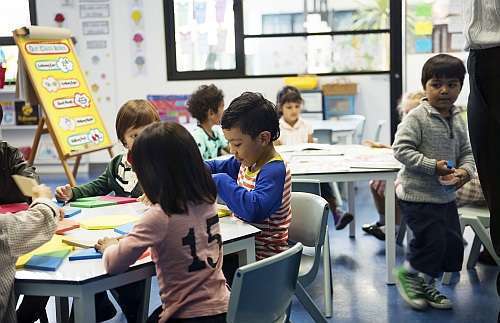 Can Your Union City Personal Injury Attorney Prove the Daycare Was Not Licensed?
According to Georgia law, anybody who minds children under the age of eighteen for pay must be properly licensed. The Georgia Department of Early Care and Learning governs daycare centers.
Georgia also has special laws outlined under Early Care and Learning Rule §591-1-1 that dictate how staff are supposed to behave. Some of these rules and regulations include the following:
The daycare center must have proper ventilation.
There must be a separate hand-washing station.
All staff must maintain proper hygiene.
There can be no corporal punishment.
Children cannot be left unattended.
Children are not to be disciplined in an unreasonable manner.
Children are not to be left in an isolated area at any time.
No dangerous objects are to be left within the children's reach or sight.
More Importantly, Can Your Union City Injury Lawyer Prove the Daycare Was Negligent?
If your Union City injury lawyer can prove that the daycare center or its staff has violated any of the state rules and regulations, it will constitute negligence. Since they must prove negligence in order for you to collect damages, this is important.
Your Union City personal injury attorney will conduct a thorough investigation to determine if the center was, in fact, negligent. If need be, they can even hire a private investigator to help.
The Defendant May Argue That You Assumed the Risk by Choosing a Non-Licensed Daycare
One argument the defendant will make is that you assumed the risk when you dropped your children off at their center. Normally, a defense lawyer would argue that the plaintiff was contributorily negligent. That isn't possible here.
Of course, if the defense claims you assumed the risk, it will not help their case. In fact, a statement or claim like this would only make the judge irate. This is especially true if the daycare center was not properly licensed.
Perhaps You Paid Less Because the Daycare Wasn't Properly Licensed?
Some of the evidence the defendant will use to prove that you assumed the risk include:
You paid rates well below normal because the center wasn't licensed.
You liked the fact that the center was open 24 hours a day which is against the law.
You understood that the provider-to-child ratio is two or three times higher than allowed by law.
Your Union City injury lawyer will make sure to counter these arguments. The defendant cannot justify their negligence by saying that you knew they were irresponsible. It is like saying that an accident victim assumed the risk because they knew people like to drink and drive.
It's a Good Idea to Contact One of Our Union City Personal Injury Attorneys Right Away
It's important that you not let the daycare center off the hook. Even if they were not licensed, that doesn't mean they aren't liable. Your children's safety should be the daycare center's main priority.
Our Union City injury lawyers will ensure that all possible defendants are named in your complaint. They will also work tirelessly to make sure they negotiate a settlement on your behalf.
These Cases Can Be Quite Complex Given the Chance of Multiple Defendants
In many of the negligent daycare centers our Union City personal injury attorneys handle, there are more than one defendant. In many of these cases, we have to pursue both the daycare center, the owner, and even the staff.
This is not something you should tackle on your own. One small mistake can mean the difference between winning and losing your case.
Our Union City Injury Lawyers Offer New Clients a Free, Initial Consultation
Our Union City personal injury attorneys understand that you are angry and want justice. The best way to do that is to file a lawsuit against the people responsible for your child's injury. When you come into our office for your free consultation, your attorney will review your case to see if it's worth pursuing.