Have you been involved in a car accident caused by someone's negligence or recklessness? Did you sustain severe injuries or some of your property got damaged? If your answer is yes to these questions, then you should contact a Swainsboro car accident lawyer. Many states including Georgia, allow car accident victims to fight for their rights by filing a personal injury claim against the liable party.
With the help of a car accident lawyer, a car accident victim can expect to receive a fair settlement. That is why we advise you to get in touch with The Weinstein Firm if you have been involved in an accident caused by another party.
Car Accident Statistics In Swainsboro, Georgia
According to NHTSA (National Highway Traffic Safety Administration), more than one thousand seven hundred and twenty drivers get involved in auto accidents in Swainsboro, Georgia. The reports also revealed that those involved in the accident are both new and experienced drivers.
How Much Does A Swainsboro Car Accident Lawyer Cost?
The Weinstein Firm cares more about your interests and wellbeing. That is why we do not charge upfront fees for legal services. We also offer our clients free consultation and review their cases for free before taking any legal action. However, we do work on a contingency fee basis which is more beneficial to our clients since we only get paid when we win the case.
What Should I Do After A Car Accident?
Taking the right steps after a car accident is crucial if you want to recover compensation.
Contact Police
Call the police after coming out of the wreck. Many people make the mistake of leaving the scene without calling for help or any kind of assistance. Do not do the same thing instead call the police and wait for them to arrive. The police will help control the situation when they get to the scene of the accident.
Check On Other Involved Parties
It might take a few minutes for the police to arrive at the scene of the accident and while you are waiting, check on other involved parties. Assist other victims by moving them away from the wreck and also by calling an ambulance for those who have sustained serious injuries.
Exchange Info
Exchange info with other parties who are involved in the accident. The law requires all parties to exchange their info which consists of the driver's name, insurance company details, contact info, and physical address.
Record The Scene
You need enough evidence for your case if you plan to file an injury claim. That is why should record the scene using your mobile phone. If you cannot record the scene, take pictures and make sure that you capture all the key details such as damage on all vehicles involved in the accident, the weather, and the section of the road where the accident has occurred.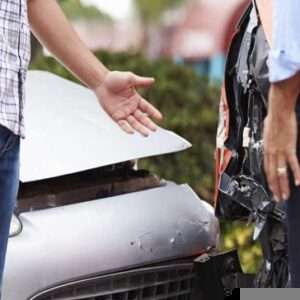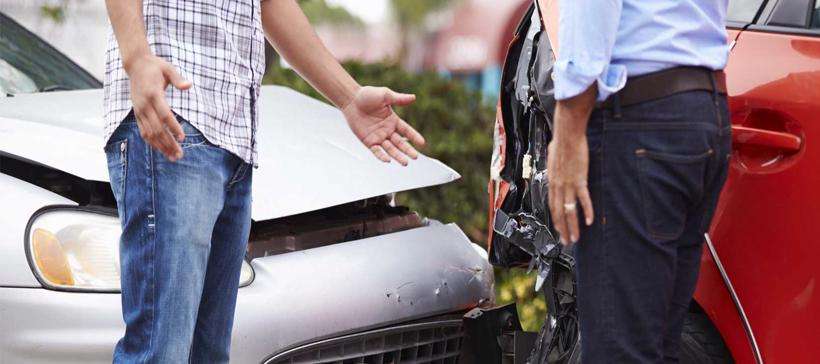 Never Admit Fault
Admitting fault is never a good idea because you can end up losing your settlement. Whether you are to blame for the accident to not, always wait for the police and investigators to determine the cause of the accident.
Seek Medical Attention
It is never advisable to leave the scene of the accident until the police arrive. However, if you sustain severe injuries, seek medical attention immediately and handle your case once you recover. Moreover, do not forget to get a copy of your medical report and medical expenses after being treated. That is because you can use this information as evidence in a personal injury claim.
Call A Car Accident Lawyer
You can also hire a car accident lawyer to fight for your rights and protect your interests as you continue to recover. At The Weinstein Firm, we will take legal action against the party held liable and make sure that you are compensated for all your injuries and damaged property.
What Is The Average Settlement For A Car Accident?
The average settlement for a car accident is based on the victim's settlement values and average damages. Therefore, contact our car accident lawyers at The Weinstein Firm, and we will help you calculate your total losses.
When Should I Get A Lawyer For My Auto Accident?
After being involved in an accident, you should contact an auto accident as soon as possible. That is because an auto accident can advise on what you need to do, especially if it is the first time to get involved in an accident.
Why Do I Need A Swainsboro Car Accident Lawyer?
Our legal team at The Weinstein Firm has the experience needed to help you maximize your compensation. Here is what we do for our clients:
Case Preparation
If you want to be compensated for your losses, you will need a reliable car accident lawyer who fights for your rights as you continue to recover. Your legal representative will file your lawsuit against the defendant and prepare for your case by making sure that the evidence collected is available.
Settlement Negotiation
If you are not to blame for the accident, the insurance company will try to solve the matter as quickly as possible by offering you a settlement that is less than what you deserve. Because of this reason, let your car accident lawyer negotiate with the insurance company on your behalf for a fair settlement.
Trial Preparation & Representation
If your lawyer does not get a fair settlement offer after negotiating with the defendant's team, the next step will be to prepare for trial and court representation. This involves preparing and gathering all the evidence available to support your case. After that, your lawyer will represent your case in court.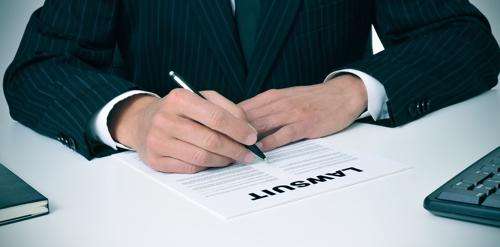 What Type Of Damages Can I Recover for a Car Accident in Georgia?
How much you can receive for your damages depends on several factors which are the severity of your injuries, lost wages, medical expenses, and damaged property. There are three types of damages you may receive depending on the details of your case.
Economic Damages
In Georgia, you can recover economic damages which consist of financial losses including lost wages, cost of repair on the damaged property, and medical expenses.
Non-Economic Damages
Non-economic damages are for losses that cannot be measured such as pain and suffering, emotional distress, and any type of emotional anguish.
Punitive Damages
To ensure that the defendant does not repeat the same offense in the future, the jury may award punitive damages which are considered to be a form of punishment.
How Is Fault Determined for a Car Accident in Georgia?
Georgia is a fault state. Therefore, the party held liable must compensate all the victims involved for the damaged property as well as injuries sustained. Georgia also follows the modified comparative negligence rule, meaning you cannot recover compensation if you are 50% at fault or more for the accident.
How Long Do I Have To File A Claim In Georgia?
According to the statute of limitations, you are required to file your personal injury claim within two years from the time of the accident. Therefore, contact us today at The Weinstein Firm to help you file your claim on time.
How Can An Attorney Assist With My Insurance Claim?
We can also help you file your insurance claim as part of our services. The first thing that we will do is notify the insurance company about your injury claim. After notifying the insurance company we will help you record all your medical expenses which will be used as evidence for a personal injury claim. The last process is to write a demand letter and deliver it to the insurance company.
What Can I Do If Insurance Denied My Claim?
If your claim is denied by the insurance company, your Swainsboro car accident lawyer will try and find out why by negotiating with the insurance company before taking the matter to trial.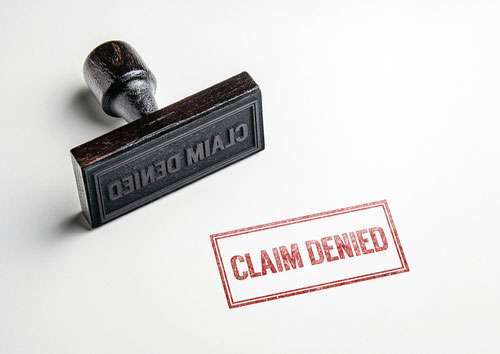 Do I Have A Case?
Do not stress yourself out wondering whether you have a case or not. Call The Weinstein Firm for a free case review and we will help you determine whether your case is strong or not.
What If The Other Driver Does Not Have Insurance?
In Georgia, drivers are not allowed to operate on the road without the recommended insurance policy. However, there are still a few drivers who fail to meet this requirement and continue using the busy roads. If you get involved in an accident and the other driver does have insurance, file an uninsured motorist claim after filing a police report.
How Can I Obtain An Accident Report In Swainsboro, GA?
After being involved in a car accident in Swainsboro, GA, you can get a copy of the accident report by requesting it from the local police department. Another option would be to order the copy online through the Georgia Department of Transportation or at buycrash.com.
Common Car Accident Injuries
Some of the most common injuries from auto accidents include:
Back injuries
Brain injuries
Head injuries
Neck injuries
Facial disfigurement
Internal injuries
Death
Leg and knee injuries
Spinal cord injuries
Types of Car Accidents We Handle At The Weinstein Firm
At The Weinstein Firm, we handle all types of car accident cases, including:
Call Our Swainsboro Car Accident Lawyers Today
If you have been involved in an accident, the law allows you to seek compensation for injuries sustained and damaged property, especially if the accident was caused by another reckless driver. All drivers are required to observe and abide by traffic rules to avoid accidents and endangering other road users. Therefore, contact The Weinstein Firm today and let us address your concerns and needs.