If you've been involved in an accident in Suwanee, GA, and sustained catastrophic injuries or other harm, you may be entitled to a substantial personal injury claim. Such compensation can cover medical expenses, lost wages, and other damages resulting from your injury.
Often, victims of personal injury cases are not fully aware of the financial support they're entitled to, and insurance companies are not likely to inform you about this. To ensure you receive what you deserve, it's crucial to consult with a Suwanee personal injury lawyer.
A skilled personal injury attorney in the Suwanee area can navigate you through the complexities of personal injury law, negotiate with insurers on your behalf, and strive to secure the maximum compensation for your personal injury case.
At The Weinstein Firm, we specialize in personal injury law and have over 20 years of experience helping people rebuild their lives after an injury. We stand with those who have suffered personal injuries, never siding with the insurance companies.
Our team of dedicated personal injury lawyers in Suwanee offers a free consultation to help you understand your rights and options. Call our personal injury law firm near Suwanee at 770-HELP-NOW today to schedule your free consultation and learn how we can assist you with your personal injury claim or case.
What Do I Do After An Injury In Suwanee?
Here are some crucial steps to take after sustaining an injury in the Suwanee area, particularly if you're considering a personal injury claim. Whether you've been involved in car accidents, truck accidents, or any workplace injuries, documenting your experience is vital.
Immediately after the incident, especially in cases of car accidents or tractor-trailer accidents, document your memories and capture photos or videos of the scene. This evidence is crucial in personal injury cases, ranging from car accident claims to wrongful death lawsuits.
Be cautious about your statements post-accident. Innocuous comments can be misconstrued and used against you, particularly by insurance companies who may try to minimize your financial compensation. Avoid accepting blame or downplaying your injuries, as these reactions can impact your claim, especially in injury law where details matter.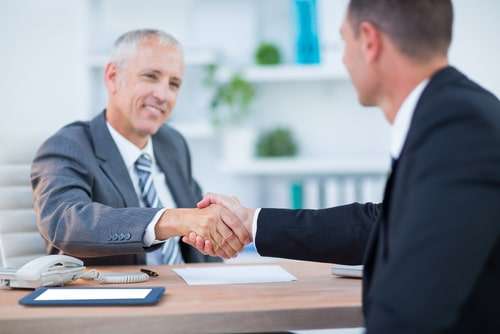 Consulting With A Lawyer Before Dealing With Insurance Companies
It's crucial not to agree to anything from insurance companies without legal consultation. Insurers might contact you swiftly, seeking to settle your injury claim or have you relinquish your rights.
Resist making any recorded statements or signing papers until you've spoken with an experienced lawyer from our Suwanee personal injury law firm. Navigating the legal process in injury cases can be overwhelming without professional legal assistance.
Our commitment at our law firm is to provide great communication and simplify access to legal support for those with physical injuries, emotional suffering, or other personal injury concerns in Suwanee, GA. We offer a free legal consultation to help you understand your rights and options.
This initial consultation could provide clarity on your injury claim, helping you and your family towards financial stability. Decisions made now can significantly affect your recovery and future well-being, especially when seeking maximum compensation for medical bills, lost wages, and other damages.
What Sorts Of Injuries Are Eligible For An Injury Claim In Suwanee?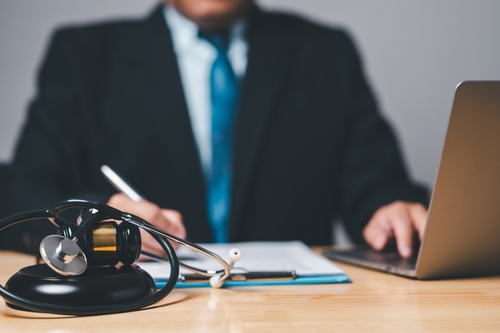 Virtually any injury resulting from negligence could qualify for a personal injury claim in Suwanee. In legal terms, negligence refers to carelessness that causes harm, such as in cases of car accidents, truck accidents, or workplace injuries.
Negligence manifests in various scenarios:
A defective stair railing led to physical injuries.
Spilled milk in a store was left unattended causing a slip-and-fall accident.
A driver in a car accident switching lanes without signaling.
These incidents don't imply malicious intent; often, they result from a lapse in judgment or failure to adhere to safety measures. Common-sense precautions, if ignored, can lead to accidents and injuries, forming the basis for a legitimate injury claim.
The most frequent types of accidents leading to claims include:
Vehicle collisions, affect drivers, passengers, and even bystanders in car or truck accidents.
Pedestrian and cyclist incidents, where vehicular negligence causes harm.
Slip and fall accidents are often due to unaddressed hazards in public or private spaces.
Injuries resulting from criminal activities, where security measures were inadequate.
Neglect or abuse in nursing homes, where the duty of care is breached, potentially leading to a wrongful death claim.
The harm caused by defective or improperly marketed products.
Adverse effects from prescribed drugs, including those improperly dispensed by pharmacies.
Injuries due to faulty medical devices, where manufacturing or design flaws are evident.
In all these cases, the injury must be directly linked to someone else's negligence or failure to act responsibly, resulting in personal injuries, emotional suffering, and financial losses. Understanding the breadth of situations that can lead to an injury claim is crucial for anyone who has suffered harm due to another's oversight or error. It's important to consult with a Suwanee personal injury attorney to explore legal options for financial compensation.
Will My Suwanee Injury Claim Go To Court?
Typically, most personal injury cases, including car accidents and wrongful death claims, are settled out of court, particularly if the insurance company is willing to negotiate. At The Weinstein Firm, we are well-versed in the legal process and prepared to handle trials effectively, should your injury case require it.
However, it's more common for claims, such as those involving truck accidents or workplace injuries, to be resolved through straightforward negotiations. Our Suwanee personal injury lawyers' approach involves thorough evidence collection and a rigorous investigation into your injury.
We then work tirelessly to negotiate with the insurance company until a satisfactory settlement is reached, often securing maximum compensation for medical bills, lost wages, and other damages.
How Much Can A Personal Injury Attorney Cost In Suwanee?
Our policy is straightforward: you pay us only if we win your case. This contingency-based approach, offered by our experienced lawyers, minimizes your financial risk and ensures our interests are aligned with achieving the best possible outcome for you in your personal injury claim.
What Are The Deadlines For Submitting My Claim?
The deadlines for filing an injury claim vary depending on your specific case but are generally strict. Suwanee, as part of Gwinnett County, has its own set of statutes of limitations.
While some situations, such as car or truck accidents, may provide you only weeks from the injury date, others, including cases of catastrophic injuries, may allow up to two years.
Speak A Personal Injury Lawyer Near Suwanee
At The Weinstein Firm, our mission is simple: to assist those in need, including innocent victims and their families. We invite you to a free legal consultation to explore your case and options. Don't let time constraints jeopardize your injury claim.
Reach out to our Suwanee personal injury attorneys or fill out our online form for your complimentary case evaluation. Acting promptly ensures that we can start working on securing the justice and financial compensation you and your family deserve."