Different factors might be a play in a car accident happening in Statesboro, Georgia. Poor road conditions and harsh weather are some of the causes that are beyond the driver's control. However, actions that amount to reckless driving and lead to accidents with profound implications.
Such malicious acts will have the driver held liable for any injuries, property damage, and fatalities that occur. Moreover, it is conduct that will be considered a criminal offense. As a victim of such an accident, you should consider a Statesboro reckless driving accident lawyer to help you pursue your compensation claim.
At the Weinstein Firm, we are personal injury attorneys with an impressive track record. We are confident that we are your best bet if you need exceptional and reliable legal counsel to help you get the maximum compensation and ensure those responsible for your injuries, losses, pain, and suffering are held accountable. Call us today at 770-HELP-NOW, speak to our seasoned lawyers, and learn more about our services and how we can help.
What Is Reckless Driving?
Georgia State Law considers any driving that infringes the safety of other road users or property are reckless. Moreover, drivers found liable for the offense can face a 12-month prison time or less, be slapped with a $1,000 minimum fine, or both. It is imperative that you understand the implication of such findings and how they can affect your compensation case. Your lawyer will explain things to ensure you know what to expect.
How Can Reckless Driving Increase Chances Of An Accident?
Surveys from the NHTSA (National Highway Traffic Safety Administration) show that reckless driving is among the leading causes of crashes and collisions on American roads. Accident victims and those responsible often sustain various injuries. Fatalities are also not uncommon. Some of the actions that amount to reckless driving practices include:
Driving And Texting At The Same Time
With smartphones becoming commonplace in our daily lives, people will use them anytime and anywhere the opportunity arises, including when driving. They will text or make calls, and this is something that traffic authorities discourage. Such behavior significantly increases the risk of accidents because the driver's focus is not on the road but the gadget at hand. They can via off the road, miss a road sign, or run a red light.
Speeding
Speeding might not be illegal on some roads and highways, but it is subject to some restrictions. Nevertheless, it is a practice that's not advisable because it increases the risk of being involved or causing an accident. It is harder to safely maneuver a vehicle while it is moving at blistering speeds. The car might not stop in time during an emergency or make a turn safely.
Road Rage And Aggressive Driving
It is harder to stay calm when the other driver or road user agitates you intentionally or unknowingly. Tempers will flare, and people start shouting at each other when driving, ending up making wrong decisions that increase the risk of causing an accident.
Distracted Driving
Distractions are seemingly everywhere. It is easy to lose focus when driving – from working the stereo, setting the GPS, and making calls or texting on the mobile phone to focus on other things outside the car when driving instead of keeping the eyes on the road. Minimizing distractions will lower the chances of crashes and collisions happening.
Tailgating
Some drivers will be too close behind those in front of them, and it is a habit known as tailgating. Experts recommend leaving a few feet of space between your car and the one in front to limit the chances of rear-ending during emergency braking.
Ignoring Red Lights
Running the red light is a traffic offense that attracts significant penalties. Many of the accidents that occur at busy intersections are associated with drivers ignoring the red lights.
Turning Without Using Turn Signals
Some drivers will turn at intersections without signaling which way they are headed. It is a habit that increases the chances of accidents, and it is considered reckless conduct.
What Damages Can Victims Get From A Car Accident In Statesboro, GA?
After being involved in a car accident in Statesboro, GA, the state allows victims to recover the following damages.
According to state laws, you might be eligible to recover the following damages after being involved in a reckless driving accident in Georgia:
Medical expenses
Disfigurement
Property Loss
Lost wages and lost earning capacity
Paralysis
Funeral/burial expenses if the accident result in the wrongful death of a loved one
Mental and emotional pain and suffering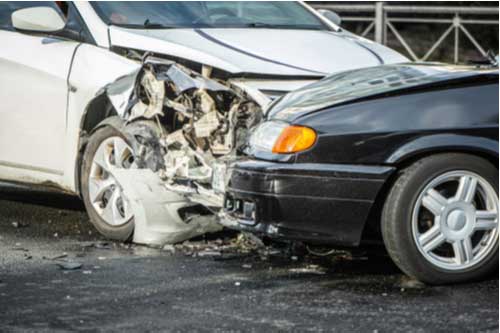 How Can I Prove The Other Driver Was Reckless?
At Weinstein Firm, our attorneys will investigate the incident to determine what happened and dig deep to find out if the at-fault driver's actions were reckless by reviewing the following:
Speedometer Calibration
Checking the speedometer calibration to figure out how fast or slow the accused was going.
Witness Testimony
Getting in touch with potential witnesses and asking them to give their account of what they saw and if the driver's behavior was reckless and led to the accident.
Highway Camera Or Dash Cam
If other vehicles were involved in the accidents or at the scene and hard dash cams, the footage they recorded and could use what the highway cameras captured to determine if the drive was behaving recklessly.
How Long Do I Have To File A Claim In Statesboro, Georgia?
According to the Georgia State Statute of limitation for road accident claims, you have two years from the incident date to file your claim. Our Statesboro reckless driving accident lawyer will start the filing process as soon as you get in touch and hire us to represent you and fight for your rights and interests.
Why Do I Need A Lawyer?
Three things stand out the most when working with an experienced and dependable attorney for our reckless driving compensation case.
Case Preparation
Your lawyer will gather all the information need to build a strong case and compile the documents need for filing your lawsuit. We will do case preparations in readiness for settlement negotiations or the matter going to trial.
Settlement Negotiation
At Weinstein Firm, we will not object to a defendant's request to handle the matter outside the court. Your lawyer will oversee the settlement negotiation to ensure the accused legal counsel and insurer do not infringe on your rights. We will have insurance adjusters and other professionals on hand to help determine your claim's worth and ensure you get a fair settlement.
Trial Representation
Your attorney will not hesitate to take the case to trial if the settlement negotiations fail. Going before a judge or jury is a different ball game that demands a committed strategy, which is what we promise to provide when representing you.
How Much Does A Car Accident Lawyer Cost?
You should not worry about the costs of hiring an attorney when you are confident that you qualify to be compensated by those that cause the accident. At Weinstein Firm, our clients enjoy an initial non-obligatory case evaluation as our law professionals assess your claim to determine if it is worth pursuing.
We shall give you the best legal advice and guidance and provide our services on a contingency fee arrangement. Therefore, legal fees need not be a concern because you will pay us after helping you win and receiving the compensation you rightly deserve.
Review Your Claim With A Statesboro Reckless Driving Accident Lawyer
Get in touch with our Statesboro reckless driving accident lawyers today. We shall inform you of what you must do to protect your rights and interests as you file a reckless driving accident compensation claim against those responsible. Call The Weinstein Firm today at 770-HELP-NOW for more on our services and how we can help.