In the event that you were hurt in an auto collision, attacked by a dog, or injured in some other manner in Snellville, GA, you could be asking yourself how to cover unforeseen expenses. Medical bills can accumulate quickly, you might need to make repairs for your car, or you may have a lot of psychological and physical pain and distress. You're trying to juggle all of this while, at the same time, stressing about having the ability to work and pay your bills. If you did not cause your injury, you might be entitled to compensation. A personal injury lawyer near Snellville can help you to determine what to do next.
At The Weinstein Firm, we can help. We can assist you through every step of the process from filing your personal injury claim for compensation with the insurance provider to the discussion. We work exclusively on personal injury cases, and we start with a completely free consultation. In case you decide to work with us, you won't charge you unless we win you money. Call our injury firm near Snellville now at 770-HELP-NOW. 
Do I need a Personal Injury Lawyer?
If you were hurt due to somebody else's negligence (another word for carelessness), you probably have a personal injury case. So, if you were hurt because of someone else, your claim is most likely valid. To know for certain, you can get in touch with an expert personal injury attorney near Snellville, GA.
Kinds of Personal Injury Cases in Snellville Include: 
Truck accidents 

Dog bites 

Motorcycle accidents 

Pedestrian accidents 

Slip and fall injuries 

Workers compensation accidents 
These are just a couple of examples. There are many other types of injury accidents.  Although the person is responsible for the accident is responsible for the expenses of the crash, it's generally the insurance company that will pay. You will want to submit a personal injury claim with the insurance company. This claim will have to provide proof of the person's neglect on your injuries and your own damages. This can be difficult to manage alone, which is why working with a Snellville personal injury attorney is recommended.
You Pay Zero Unless We Win!
Millions recovered for injured victims
A free consultation with an experienced car accident lawyer is the very first step, as they can walk you through your options. It's important to keep in mind that accidents can end up costing far more than you originally think. For example, automobile accidents are a frequent kind of personal injury attorney case in Snellville. Another driver might strike you and suffer a slight discomfort right after the crash. Your car has some damage, but it doesn't seem that bad. This really is where many accident victims underestimate the situation, although you might think your damages are minor and not really worth the hassle of creating a personal injury claim. Personal injury accident injuries can worsen with time. A headache is a symptom of whiplash, which can seem fine initially but lead to a lot of pain and suffering.
That's why among the first things you should do for whiplash (and some other minor or acute injury following an injury ) is to see a physician. Vehicle damage from car accidents can be more costly than you think. There might be internal damage that you couldn't see after the accident. If you opt not to file a personal injury claim and find out later you have costly repairs, you can miss your chance. For the reasons above, is always best to report any accident with injuries, or property harm, to the nearby Snellville police department. They'll produce a report of the accident. You should take photos of the spectacle, exchange contact and insurance information with the other driver, and call a personal injury attorney. This makes sure you've got evidence of the crash to pursue restoration for your damages and will protect your rights.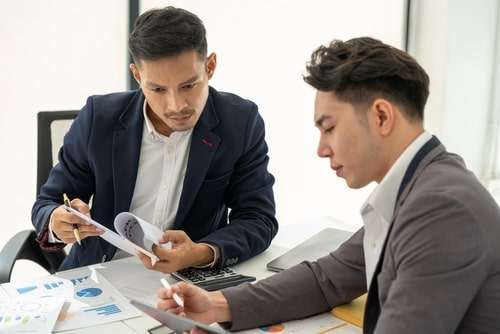 How to Find the Best Personal Injury Lawyer near Snellville
Possessing the right legal representation matters. Following an injury, look for a lawyer that specializes in personal injury cases. Schedule an appointment (and find somebody who provides them free), then come prepared with questions. What is your background and expertise? Have you won? Can you concentrate on personal injury law? What's your payment arrangement, and are there any hidden charges? You want to be certain you work with an attorney who knows personal injury law and has worked on cases like yours.
Additionally, it is important to feel comfortable with your attorney. Make sure that they are willing to respond to your questions and listen to you. This individual will be fighting for your right to compensation, so you want to feel good about working with them. After the consultation, you can decide if you want to proceed forward. If you do, your personal injury attorney will be able to work on your situation, helping you to build the claim potential, gathering evidence, and investing your injury. 
Receive a Completely Free Consultation with a Personal Injury Lawyer near Snellville
The moments after a personal injury accident are overwhelming and trying. At The Weinstein Firm, by managing your case, we would like to take some of the stress. We've been helping injury victims win the money they deserve and want for years. Plus is risk-free. We don't get paid unless we win cash for you, and the consultation is always FREE. To begin with your free consultation today, contact us or call us at 770-HELP-NOW.