One of the first questions our clients ask our Snellville accident attorneys is how much it costs to retain our services. The short answer to this question is that it will cost you nothing to hire an accident lawyer in Snellville. The long answer to this question is that there's no way to know what it will cost in any given case.
It Costs Money to File Your Initial Complaint
Every step you take throughout the course of your car accident case is going to cost you money. If the insurance company has denied your claim, your only other option would be to file a lawsuit against the other driver.
When your Snellville accident attorney files your initial complaint, they will need to attach a check for anywhere from $45 to $55. In most cases, especially in Gwinnett County, this amount will include the fee for serving the defendant with a copy of the complaint.
You'll Have to Pay the Initial Filing Fee
I stated above, your Snellville accident attorney will have to pay the initial filing fee. Unless you are filing in small claims court, the fee will be around $50. As long as you retain your attorney before you file suit, they will be able to file your case electronically.
If you don't have a Snellville accident attorney, you may have to physically go to the courthouse to file your suit. Of course, you can bring all the information home with you so you have time to find out what each form is requiring of you.
Your Snellville Accident Attorney May Have to Pay to Serve the Defendant
In order for the court to move forward with your case, your Snellville accident attorney must serve a copy of the complaint. This can be done in one of several different ways.
You can send it to the defendant via both certified and regular mail.

You can pay to have the court assign somebody to serve the complaint on your behalf.

You can pay a private company a fee for them to track the defendant down and personally serve them with a copy of the lawsuit.
All of these things cost money. As briefly stated above, if you arrange for the court to handle service, that fee will simply be added to your regular filing fee.
Your Accident Lawyer in Snellville Will Have to Pay Costs for Discovery
Once you have filed your lawsuit, and the defendant files an answer, your lawyer will perform something called discovery. What discovery means is that both sides will prepare questions or demands for documents and send them to the other party.
For example, if the other driver had a passenger in the car at the time of the crash, you may want to subpoena the passenger so that they can make a statement in your case. The same is true if you have detailed questions for the other driver. Your Snellville accident attorney can have them attend a deposition which will also cost additional money.
You May Need to Hire Expert Witnesses
In very simple cases, your Snellville accident attorney will probably not have to hire expert witnesses. However, if your case is more complicated or involves detailed medical issues, it will be in your best interest to hire an expert.
When it comes time to pay your extra witnesses, they will expect to be reimbursed for several things. For example, the expert may request that you pay their traveling fees. This could include anything from a professional driver to an airplane ticket.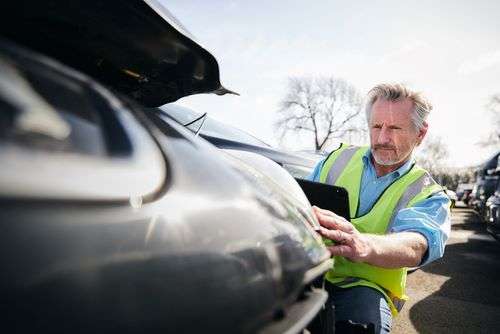 Our Snellville Accident Attorney May Have to Hire a Medical Witness
If the defendant is denying that you suffered physical injuries, your accident lawyer in Snellville may want to bring an expert witness to the stand. It makes no sense to have your own doctor testify in your case.
This is important usually when you are demanding damages for pain and suffering. Your medical expert witness can testify that the type of injury you suffered is extremely painful. They can also testify to your future medical care.
As with any other expert, you'll be responsible for the fees your medical expert charges.
There's Also the Chance You'll Need to Hire an Accident Reconstructionist
If there is an issue over who was at fault, your Snellville accident attorney may want to hire an accident reconstruction expert. They can look at the marks on the road and the condition of the vehicles and determine what happened
While these experts may cost a significant amount of money, your accident lawyer in Snellville may see the value in using them. For example, if your claim is large, it may be worth spending a few thousand dollars on an accident reconstructionist. 
Your Accident Lawyer in Snellville's Fee Will Also Increase
One thing our accident lawyers in Snellville let their clients know upfront is that there's a good chance your attorney's fee will be more if you go to trial. If you weren't able to resolve your claim without the need for a lawsuit, your attorney's contingency fee will increase from 30% to 40%. 
Contact One of Our Experienced Snellville Accident Attorneys Today
If you were hurt in any sort of car accident, you'll want the other driver to pay. If you're confident the other driver caused the crash, there's a good chance you'll be entitled to damages. Of course, the best way to know for sure is to talk to a seasoned accident lawyer in Snellville immediately.
Some of our clients insist on going to trial. They reject any settlement offer made by the defendant's lawyer. They want their day in court. Unfortunately, if your case goes to trial, it's going to cost a lot more money than if you settled it.
We recommend that you discuss your case with our skilled accident attorneys in Georgia. We offer all new clients a free, initial consultation. This means you can have a licensed attorney review your case free of charge.