If you've been injured in Redan, GA due to somebody else's error, you may be entitled to payment for your injuries. An accident usually contributes to medical bills, lost wages, and other damages that are expensive. But you have a legal right to seek recovery for any loss you didn't cause. To get started, contact our personal injury lawyers near Redan today. Call The Weinstein Firm if personal and financial recovery is the target for you. Let us provide you with a FREE consultation to discuss your case. Contact our personal injury firm near Redan at 770-HELP-NOW to get started.
What to do after an accident.
Get medical care. The most significant factor after an accident in Redan, GA, is your well-being. Get medical attention right away in case you've got life-threatening or serious injuries following your accident. Take care of yourself first. This goes for anybody who is with you during the injury like a car passenger. Call for an ambulance if prompt treatment is necessary. You should still find a doctor soon after the crash if you are well enough to remain at the scene. Injuries can change with time, and as completely as possible, you also want to record their severity. Seeing a doctor produces a listing of your treatment timeline, and it shows the insurer your injuries were bad enough to need attention soon.
Gather Evidence
The majority of the evidence in a personal injury case can be found at the scene of the crash. You can preserve the scene by using your cellphone to snap pictures of any property damage, your injuries, and the whole accident scene. If on the following day objects are moved or cleaned up, you'll still have a snapshot of what the damage looked like and what happened.
You Pay Zero Unless We Win!
Millions recovered for injured victims
Speak to Witnesses
A lot of times people see an accident occur. If there were witnesses, talk to them. Ask for their names and contact info, and take notes about the conversation you had with them. Testimony can be successful in an accident claim. Your injury attorney near Redan will likely reach out to some witnesses later, so receiving their advice can be unbelievably helpful.
Track Everything
Keep track of every cost related to your injury, including:
Medical and hospital bills
Prescription drugs costs
Missed workdays
Property damage costs, like repairs
Additionally, note any changes on your own injuries. Should they get worse with time, then document this by taking photos and go back to see your physician.
Don't Trust the Insurance Provider
Insurance providers are for-profit companies, and they care about their bottom line above all else. Unfortunately, this implies personal injury victims get cared for less following a crash. The insurance company of the person or party at fault may use tactics such as: Offering you a lowball settlement upfront, hoping you'll take it out of desperation. Calling and asking how you're feeling, then using everything you say against you. Taking a long time to reply to your claim. Attempting to set the blame on you. Before you know the full extent of your damages, no matter what you do, never accept the first offer or sign anything from the insurer. Your overall costs (present and prospective ) are likely a lot more than you'd expect, which means you want to pursue a settlement amount that covers everything.
Call a Personal Injury Attorney near Redan
We recommend contacting a personal injury attorney in the Redan area when possible because injury instances can get complex fast. We offer free consultations so that you can speak about your case free of cost. The sooner you have an experienced personal injury attorney on your side, the better. They make certain you're looking for a settlement that accounts for each of your prices and can advise you on the steps.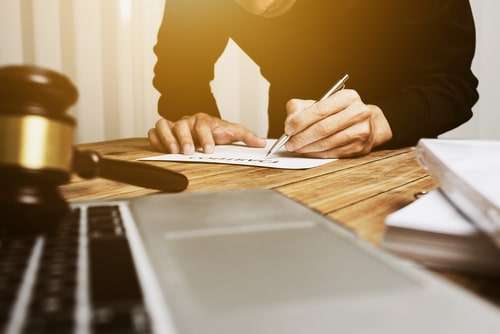 Statute of Limitations for Redan Personal Injury Cases
The statute of limitations is a time limit for how long you've got to file a personal injury case. In Redan, Georgia, that time limit is two years from the date of your injury crash. You likely won't be able to file anything or pursue any type of retrieval if you file a case outside of this two-year limitation. Although they're pretty rare, there are a couple of exceptions to this principle. If you're filing an accident claim against the government (county or city), the statute of limitations is six months from the date of the accident that caused your injuries.
There are also certain circumstances in which the clock can lengthen and you may have a case. This can occur in situations in which the individual was a minor at the time of the accident and the clock doesn't start until they turn 18. However, this kind of situation is rare and is best to talk to your car accident lawyer. Odds are, the statute of limitations for your case is the conventional timeline.
Talk to a Personal Injury Lawyer Near Redan
At The Weinstein Firm, we can help. Our objective is full reimbursement of your damages. Let's manage the legal details so you can spend your energy and time on regaining your health and being together with family. We've been representing personal injury victims for years with successful settlements and verdicts. Working with us is secure because we don't take payment unless we win you money and you don't need to be worried about a penny until after your case is closed. To get started with a totally free appointment, please call us at 770-HELP-NOW, today or visit our contact page.