Sometimes, people assume that, if they hire a Winder car accident lawyer, they'll walk away with hundreds of thousands of dollars. The truth is that your auto accident attorney in Georgia can only demand damages that they can prove. However, your chances of getting fair compensation after a crash are higher if you're represented by a seasoned lawyer.
We'll explain how an experienced attorney can help you get the money you deserve.
There's Never a Guarantee That You'll Recover Damages in Your Car Accident Lawsuit
Any Winder car wreck attorney worth their salt will tell you that there's never a guarantee that you'll receive damages. There are simply too many variables involved in a car accident lawsuit to make promises.
For you to receive the compensation you deserve, your auto accident attorney must do the following:
Prove that the other driver was at fault
Prove that you suffered injuries
Demonstrate that your injuries were caused directly by the defendant's actions
Justify the amount of money you're demanding in your complaint
The good news is that our Georgia car accident lawyers have extensive experience and have recovered millions of dollars for clients.
It Depends on Whether Your Winder Accident Attorney Can Unearth the Necessary Evidence
To prove your case and get you damages, your accident attorney must find evidence. One important piece of evidence will be the police report. Not only will this include photos of the accident scene, but it will also include witness statements.
Some of the other evidence your Winder car accident lawyer will need includes:
Pictures and videos of the accident and the damage to your vehicle
Medical records documenting the nature and extent of your injuries
Copies of your medical bills
Testimony from your doctor regarding your future medical care
Of course, this list is not exhaustive. Every case is different so there's no way to know upfront exactly what kind of evidence your attorney will need to prove your personal injury case.
Your Chances of Collecting Damages Also Depend on the Facts of Your Case
Whether or not you receive compensation depends heavily on the facts of the case. If you were driving your kids to school and somebody hits you head-on, you may be entitled to significant damages.
The same is true if you're hit by a drunk driver. Juries and even judges look at cases like this and feel for the plaintiff. It may be easier for your Winder car accident lawyer to get you damages if the facts are in your favor.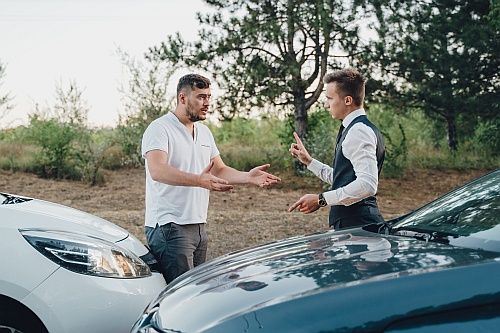 The Insurance Company Will Take Your Claim More Seriously if You Retain a Winder Car Accident Lawyer
It may not seem fair, but the insurance company will take you more seriously if you have a Winder accident attorney. When insurance adjusters see someone handling their own car wreck case, they try to take advantage of them.
This doesn't mean they'll do anything illegal. It just means that they'll take liberties that they wouldn't take with a Winder car accident lawyer. For example, the insurance company wouldn't try to offer an attorney a lowball settlement. However, they'll absolutely try to convince an accident victim to accept it.
Insurance Adjusters Try to Take Advantage of People Who Represent Themselves
Insurance adjusters know that accident victims may be desperate for money. They know that you have medical bills accruing and you're probably missing time from work. What they do is offer you a low settlement, hoping you'll be desperate enough to accept it.
Their hope is that you'll sign the settlement release before you talk to a Winder car accident lawyer. Once you sign it, you won't be able to back out of the settlement.
This is why our Winder accident attorneys always tell their clients to bring them any settlement offer they receive. They'll review the offer and, more than likely, reach out to the insurance carrier to negotiate a better settlement on your behalf.
If Needed, Your Auto Accident Attorney Can File a Lawsuit
Another reason why you may want to hire a Winder car accident lawyer is because they know the law. They also know the court rules. If the insurance company refuses to settle your claim, your only option will be to file a lawsuit against the other driver.
If you make even a slight mistake when you file your complaint, it can jeopardize your entire claim. For example, if you don't pay the requisite filing fees, your complaint will be rejected. The same is true if you don't file the right paperwork.
Rather than risk this happening, you can retain a seasoned Winder accident attorney and let them handle it for you.
Your Winder Car Accident Lawyer Won't Let You Miss the Statute of Limitations Deadline
One of the most important things your Winder accident attorney will do is make sure you don't miss the filing deadline. The statute of limitations in Georgia is only two years. If you don't file your lawsuit before this deadline, your claim will be rejected,
If this happens, you'll lose any chance of recovering damages. The good news is that your Winder car accident lawyer is well aware of the statute of limitations. The last thing they'll let happen is your complaint being dismissed with prejudice for missing the filing deadline.
Call Us Today If You Were in a Car Wreck in Georgia!
There's no rule that says you have to hire an attorney for your car crash case. However, if you want to increase your chances of recovering damages, you may want to retain an experienced Georgia car accident lawyer.
Not only do our attorneys at The Weinstein Firm know the law, but they have also won millions of dollars for accident victims. We suggest you contact our office at (770) HELP-NOW and schedule your free, initial consultation.