You might be qualified for a large recovery if you've been injured in Powder Springs, GA. The Weinstein Firm will help you pay for your medical bills, cover the cost of missed work time, and offset other losses you've endured because of your accident. Alas, a lot of people who are injured never realize that they have the right to compensation. Don't allow yourself to get pulled into paying the bill, speak to our personal injury lawyers near Powder Springs. The Weinstein Firm can help.
For years, we have been helping injury victims and their families put their lives back together. Beginning as a small law firm we have risen to be among the most reputable and respected personal injury law offices in Georgia. We operate exclusively for individuals who were injured, never for the insurance companies. Let's provide you with a free consultation to discuss your case and answer your queries. Call our injury firm near Powder Springs at 770-HELP-NOW and get your FREE consultation today.
What Do I Do After an Accident in Powder Springs?
We advise that you get an advocate in any injury case. You need an expert to assert your rights and to protect yourself. Here are some actions you can consider after your accident in Powder Springs, GA:
Document Everything
Write down exactly what occurred in your own words. Include the time, date, and the names of anybody involved as well as the injury. Make this record as soon after the injury as possible, in order that no details are lost. If possible, take photos of everything and the place involved.
Do Not Accept Blame for Anything
It is normal to want to apologize if you are at fault. Do not take action. We've seen slide and fall victims apologize to store owners, and pedestrians confer with the motorist that struck them. Only because they make it look like you did something wrong your own case weakens. Don't allow your words to be used against you.
Until You've Spoken to a Lawyer, Never Sign Anything from the Insurance Company
Insurance companies will do anything to pay you as little as possible even if it is not enough to pay your bills or to avoid paying you. The money may seem like a godsend, but it comes with a waiver you have to register to give away your rights. Fight with the temptation and receive aid before you take in or sign anything.
Get a Professional Legal Opinion
It is hard for a layperson to understand what their rights are and just how much their injury could wind up costing them. Consulting with a car accident lawyer is easy and doest need to cost you anything. We provide a free consultation to anyone who was hurt, and we can come to perform it. Almost any kind of accident or injury can be eligible. In legal speak, negligence only means that somebody was careless, and it had been.
This can take many forms: A building's owner never bothered to fix a loose handrail about the celebrities A spill never has cleaned up in a fast-food restaurant, without a caution sign is put next to it Lanes harshly change without indicating No one in any of these scenarios intended to hurt anybody. None of them are bad people. However, what they have in common is that someone failed to take action to ensure the security of those around them and exercised poor judgment. If any situation like this contributes to an injury in the City of Powder Springs, it is a personal injury claim that is valid.
You Pay Zero Unless We Win!
Millions recovered for injured victims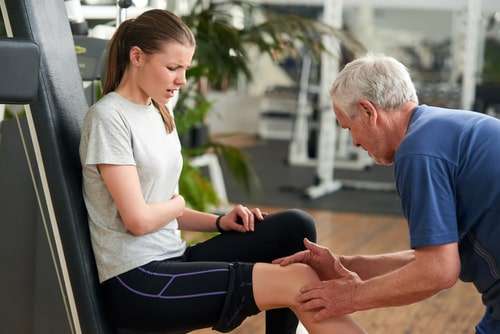 What Events are Eligible for a Personal Injury Claim?
The most common kinds of claims we notice are:
Automobile accidents
Automobile hits a pedestrian or bicyclist
Slipping and falling
Being hurt by a criminal
Defective products
Dangerous prescription medications
Pharmacy gives you the wrong medication
Faulty medical apparatus
This generally happens only when the insurance provider will not bargain and is rare. We all know the courts nicely and, we can handle the whole process for you if this happens. In most cases, however, your claim will never go to Powder Springs court. It will be solved through discussion. We back up each detail with hard evidence to launch a full evaluation of your injury and hammer away until they give you.
How Much Can a Personal Injury Lawyer Cost Near Powder Springs?
We think it ought to be as accessible as possible. That's why we provide payment terms: We have a percentage out of it, if we do secure you a financial recovery and you keep everything else. This way you have no risk. Hiring a personal injury lawyer near Powder Springs is the best course of action to take.
Is There a Deadline for Filing My Claim?
Yes, and the deadlines are tight. In Powder Springs, deadlines are set by federal and state law, and they vary depending on the type of situation you've got. You might have weeks but in many cases, you might have years. That is why is crucial to get legal help.
Talk to an Experienced Personal Injury Lawyer Near Powder Springs For Free
The Weinstein Firm has one purpose: to assist people who've been hurt. Let us provide you with a free consultation to discuss your situation and help you make an educated decision. Don't wait until it is too late. Get in touch with us 770-HELP-NOW or complete the form now and receive your free consultation.