If you or a loved one gets injured in Peachtree City, GA because of the carelessness of somebody else, it may leave you with a lot of questions. You may wonder if insurance will pay for your costs and if they will take your claim. You're concerned about medical bills that are steadily-increasing or missed time from work. The good news is you can file a claim with our personal injury lawyers near Peachtree City.
At The Weinstein Firm, we are here to help you get the compensation you deserve for your injuries. Call our offices today at 770-HELP-NOW to receive a risk-free consultation with one of our experienced injury attorneys. We will fight for you!
What Damages Can I Recover from My Accident?
In Peachtree City and the surrounding area, if somebody else caused your accident and accidents, you're legally entitled to submit an insurance claim. Damages refer to losses you encounter due to another party's negligent actions that resulted in the accident. Damages are usually broken two into two classes: General damages and Special damages.
Here are some of the most frequent harms we see injury victims regain money for in each class.
Special Damages
Damages in a Peachtree City injury case are tangible costs you face because of your injuries. The purpose of compensation is to"make you whole" by recovering the money you lost or expenses you now face due to the accident that led to your injuries.
These damages include:
Medical bills from the current and future care
Prescription medications
If you were in a car accident, vehicle repair costs
Lost wages
There is not any limit on the types of damages or amount you can request. However, you will want to have proof of your expenses and that they resulted from your accident. Personal injury lawyers near Peachtree City can assist you to compile the evidence that is ideal, and you should always keep track of receipts and documents showing what you paid.
General Damages
In contrast with specific damages that are rather easy to calculate, general damages are not monetary. They might include:
Physical or mental pain and suffering
Loss of calmness (for household members who lose a loved one and are filing a wrongful death claim)
Physical impairment
Disfigurement
Emotional distress
Lowered quality of life
We find financial recovery for all these damages aid injury victims pay their medical costs and be in a position to concentrate more as they regain.
General damages can be very hard to figure, and many variables are considered when coming up with a number. That is why we highly recommend with help you with your claim.
Punitive Damages
There's another type. Punitive damages are meant to punish the party's wrongdoing. They may apply in situations where wanton or malicious behavior was exhibited. A judge or jury in Peachtree City may impose punitive damages in an attempt to set an example that negligent behavior will not be tolerated in the community.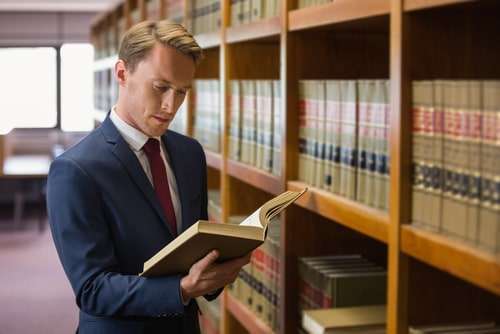 Get the compensation
you deserve $$$
Schedule a free initial consultation. We will provide sound legal advice without judgement. Contact us today at 770-HELP-NOW
What if I was Partially Responsible for My Accident?
We find injury victims are quick to apologize or blame themselves if they had no fault in what occurred. For example, the victim of a slip and fall accident could possibly be known as "clumsy" when in fact they fell because a property owner failed to eliminate a hazardous obstruction. Never admit fault until you gather the facts and have spoken to a lawyer.
You're likely entitled if you were less than 50 percent at fault for a personal injury crash. Your damages would be decreased according to your percentage of error. For example, say you're found to be 10 percent at fault in an auto accident and the other driver is 90% to blame. If your damages come to $10,000, then you would be liable for 10 percent of that and another driver will be liable for the remaining $9,000.
Do I Need a Personal Injury Lawyer or Can I Handle the Claim Myself?
You've got every right and there's absolutely no need. However, research has demonstrated injury sufferers are more likely to receive compensation should they operate with a skilled attorney. There are lots of facets of law that gets confusing if you don't have the schooling and experience of an attorney. Most cases can be handled outside of the local courts in Peachtree City, but we can assist you if you do decide to proceed to court.
What does a Personal Injury Lawyer Cost?
We know many personal injury victims are hesitant to get a hold of a lawyer since they were worried about the costs of the injury. Luckily, many personal injury lawyers near Peachtree City (such as The Weinstein Firm work on a contingency basis–meaning that their fee is only deducted out of your settlement should you win. They don't get paid unless you do. Our first consultation is at no cost. This allows you to begin working with your attorney right away without having to fret about payment when a settlement is received by you.
Talk to a Personal Injury Attorney Near Peachtree City, GA at No Cost
If you have been injured in Peachtree City, you shouldn't pay a penny. We've been helping people like you acquire a reasonable recovery two decades. To discuss how we can assist you, contact us now 770-HELP-NOW or fill out the contact form to start.