Head-on collisions, also known as frontal crashes, are some of the most dangerous types of traffic accidents. This is due to the fact that the force of impact involved when two cars collide, especially when traveling at high speeds, can be significantly high. While head-on collisions are quite rare, accounting for about 2% of all traffic accidents in the state of Georgia, when they do happen and they do happen, they often result in catastrophic injuries, death, and significant property damage.
In the unfortunate event that you or a loved one is injured in a head-on collision caused by a negligent driver, you may be entitled to financial compensation for your injuries as well as other losses. Personal injury cases involving head-on collisions can be quite complex especially when it comes to determining fault.
An experienced Peachtree City head-on collision lawyer at The Weinstein Firm can help you navigate the complex legal process and help you get the compensation that you deserve. Call our auto accident attorneys today at 770-HELP-NOW to schedule your free no-obligation initial consultation.
Common Causes of Head-on Collisions
A head-on collision accident generally happens when a car ends up on the wrong side of the road driving towards oncoming traffic. This can happen due to various reasons, with the main underlying factor being an error on one driver's side. Here are some of the most common causes of head-on collisions:
Distracted driving: A driver who is distracted (while texting, eating, adjusting the radio, grooming, etc.) may accidentally cross the center line and swerve into oncoming traffic causing a head-on collision.
Speeding: Driving at excessively high speeds can easily cause a driver to lose control of their vehicle and veer into the opposite lane hitting oncoming cars.
Driving under the influence: When a driver decides to get behind the wheel while drunk or under the influence of drugs, their motor control and judgment are highly compromised which can cause the driver to swerve off their assigned lane.
Driving in hazardous weather conditions: Heavy rains, as well as snow or ice on the road, can make it more difficult to control a vehicle as the tires can lose traction and cause the vehicle to slip from their lane.
Fatigued driving: Some drivers, especially commercial truck drivers, are known to drive for long hours in order to meet strict deadlines. This can often cause the drivers to drive while fatigued which significantly reduces their reaction times and can also cause them to fall asleep and cause the vehicle to drift onto other lanes.
Damages You Can Receive Through a Head-on Collision Claim in Georgia
Under Georgia law, victims of head-on collision car accidents may be entitled to receiving the following types of damages depending on their situation:
Economic damages: These types of damages are awarded to compensate the victim for verifiable financial or monetary losses resulting from the victim's injuries. They can include past and future medical bills, lost income, travel expenses, out-of-pocket expenses, etc.
Non-economic damages: These damages are awarded to compensate head-on collision car accident victims for non-monetary losses suffered as a result of their injuries. This can include pain and suffering, emotional distress, loss of enjoyment of life, loss of companionship, etc.
Punitive damages: These types of damages are awarded in cases where the court finds the defendant to have behaved in a grossly negligent, intentional, or malicious manner.
It is important to note that, in Georgia, the maximum amount of awardable punitive damages is $250,000, and 75% of this amount is supposed to be paid to The State Treasury.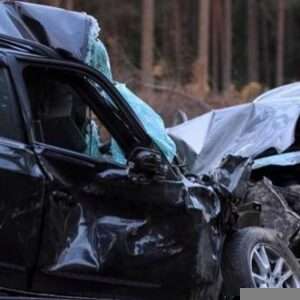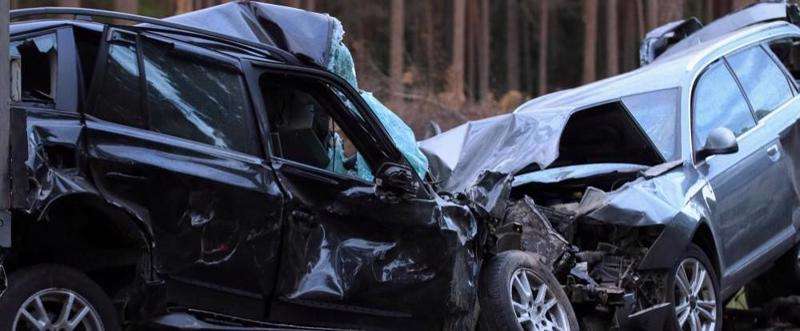 Why You Need an Attorney for a Head-on Collision Claim?
When handling a head-on collision accident claim in Peachtree City, your best option is to hire an experienced head-on collision accident lawyer who will help you to effectively file a claim and help you get maximum compensation.
Here's how an attorney can help your case:
Investigating your case
An attorney will seek to get to the bottom of the accident and determine who is at fault for your accident. They will conduct a thorough investigation and gather all the necessary evidence to build a strong case for you. This will include reviewing police reports, witness statements, dashcam and highway camera video footage, etc. They will also work with forensic experts and accident reconstruction specialists to understand how the accident happened.
Your attorney will also collect and review records relating to your claim including medical records, bills, as well as insurance information. These documents will be important when determining the value of your claim.
Your attorney will also help you properly file a claim with the insurance company.
Negotiations
Most head-on collision accidents will settle out of court. Our attorneys have experience dealing with insurance companies and negotiating favorable settlement deals for their clients. Your attorney will know the value of your case and will use their excellent negotiation skills to reach the best deal for you.
Trial representation
If the negotiations fall through, your attorney is prepared to fight for your rights in court. We will handle all the required paperwork and ensure that all due procedures are followed. We will also provide you with effective legal representation before a judge and jury and fight aggressively to ensure the best outcome.
How Much Will an Attorney Cost?
Fortunately, here at The Weinstein Firm, we offer our services on a contingency basis. This means that there are no upfront fees and you don't have to worry about paying us unless we secure a favorable settlement or outcome for your case. We will only deduct a small percentage from the compensation amount to cover our legal services. This means that you have nothing to lose but all gain when you hire our attorneys.
How Long Do You Have to File a Claim for a Head-on Collision in Georgia?
Personal injury victims including head-on collision victims have two years from the date of the accident to file a claim against the at-fault party for damages and losses. This is stipulated under a law known as the "statute of limitations."
Hire A Reliable Peachtree City Head-on Collision Lawyer Today
If you are dealing with a head-on collision accident case, you need someone who has vast experience in the industry and has an in-depth understanding of Georgia's civil litigation statutes. Being successful in your case and securing maximum compensation on your own can be very challenging especially if you aren't familiar with the applying laws and are also dealing with intense pain and injuries.
Our team of experienced personal injury attorneys near Peachtree City is prepared to fight for you and ensure that your rights are protected. With us, you get the best chances of securing fair and maximum compensation. Call us today at 770-HELP-NOW to schedule your free initial consultation.