Driving under the influence of alcohol or other drugs is one of the main causes of motor vehicle accidents in the US. In Georgia, drivers can be charged with DUI for getting behind the wheel while intoxicated, with elevated levels of blood alcohol concentration (BAC), or with any illegal drugs in their system.
DUI accidents can lead to death or serious injuries to both the victim and the at-fault driver, some of which can be life-long. Regardless of how careful you are while on the road, you may not always be able to avoid a DUI accident. In the event of an accident, the drunk driver is said to be negligent for getting behind the wheel while under the influence of alcohol or other drugs.
While such cases may seem straightforward, DUI laws can get complex, and it is always advisable to involve an experienced Peachtree City DUI accident lawyer before filing a DUI accident claim. At The Weinstein Firm, we are dedicated to representing victims who have been injured or lost their loved ones in DUI accidents by ensuring that they receive compensation for their injuries and losses. If you or a loved one have been injured in a DUI accident in Peachtree City, Georgia, call us today at 770-HELP-NOW to speak to one of our car accident lawyers and schedule a consultation.
Drunk Driving Statistics in Peachtree City, Georgia
According to the Centers for Disease Control and Prevention, DUI accidents result in over 10,000 fatalities every year, and accounts for about 28% of all traffic-related deaths across the US. In 2018, Georgia recorded 375 deaths due to DUI accidents, and 3,241 fatalities were recorded in DUI crashes between 2009 and 2018.
What Are the BAC Limits in Georgia?
Under the Georgia DUI laws, drivers with an elevated BAC can be convicted without proof of actual impairment as they are presumed to be under the influence. An elevated BAC is 0.04% and above for commercial vehicle drivers, 0.02% and above for drivers under the age of 21, and 0.08% and above for all other drivers. Basically, 0.08% is the "Per Se" BAC limit in Georgia.
The penalties for a DUI may vary from one driver to the other depending on the number of convictions a driver has had in the past 10 years. Penalties include jail terms, fines, and community service.
What to Do After an Accident with A Drunk Driver?
If you have been involved in an accident involving a drunk driver, or one who's under the influence of drugs, it is important that you know what to do. Immediately after the crash, ensure that you do the following:
Seek medical help: DUI accidents are often characterized by serious injuries to the involved parties. It is important that you call 911 and request an ambulance.
Call the police: It is also important to call 911 and report the DUI accident to the police, even if nobody seems injured. Having the police at the accident is important as they help inspect the scene and write a police report. This report will come in handy when you file your claim with the at-fault driver's insurer.
Collect evidence: Before leaving the accident scene, it is important that you collect all the evidence you can through clear photos and videos. You can do this as you wait for the police to arrive at the scene. Be sure to take photos showing the damage to your vehicle, your injuries, the injuries of other parties, and the condition of the accident site.
Exchange information with witnesses: While at the scene, talk to a few witnesses and request to have their names and contact information. Further, talk to them about giving a statement regarding the accident. This will help you strengthen your claim and put you in a better position with the case.
Call a DUI accident attorney: After a DUI accident, it is important that you act fast as there are many things you'll need to work on. You need to receive medical care, get your car repaired, and file a claim with the insurance company. A DUI lawyer helps you go through each of these steps in the right way, and also provides you with helpful information regarding your case and insurance claim. Working with a lawyer from the word go is the best way to protect your right to seek compensation after a DUI accident.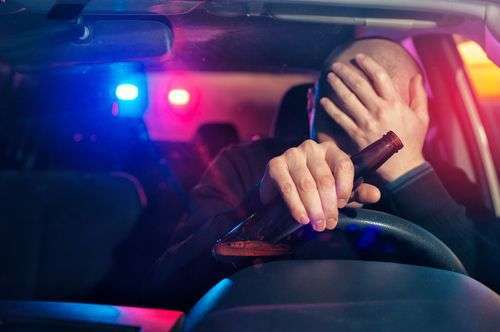 What Damages Can You Recover After a Drunk Driving Accident in Georgia?
In DUI accident claims, victims can receive various types of damages, including economic, non-economic, and punitive damages. Economic damages are awarded by a judge to compensate the victim for actual monetary loss. These damages include:
· Medical costs
· Lost income
· Loss of earning capacity
· Property damage
· Rehabilitation costs
· Out-of-pocket costs
Non-economic damages are awarded to victims for losses whose monetary value may not be easy to establish. Such damages include:
· Pain and suffering
· Emotional and mental anguish
· Loss of enjoyment of life
· Aggravation of pre-existing conditions
In some cases, a judge may award punitive damages if the actions of the at-fault party are considered to be wanton misconduct or gross negligence.
How Long Do I Have to File A Claim in Georgia?
Like all other personal injury claims, you have 2 years to file your DUI accident claim, and the clock starts to tick from the date of the accident. Failure to bring your claim forward within these time limits, you almost always lose your right to seek compensation for your losses.
How Much Will an Attorney Cost?
At The Weinstein Firm, we operate on a contingency fee basis, meaning that you don't have to pay a dime before we win your case and you receive compensation. After the award, a percentage of it will be used for legal fees.
Contact Our Peachtree City DUI Accident Lawyers Today
DUI accidents are common on Georgia roads and often result in death or serious injuries to those involved. Litigation of DUI cases can get complex, and it is important that you work with an experienced personal injury firm near Peachtree City to guide you through the claim process. Seeking legal help as soon as possible helps you file your claim in time and stand a chance to receive compensation for your losses.
If you or a loved one have been injured in a DUI accident, don't hesitate to seek legal help. Call us today at 770-HELP-NOW to speak to one of our Peachtree City DUI accident lawyers and find out the validity of your claim.