If you have been the victim of an injury accident, under Newnan, GA law, you may be entitled to recover for all expenses associated with your own injuries and other obligations. Whether the injury was major or minor, from what you've suffered, that money will help pay your bills and work to proceed. Don't overlook your chance to recovery. Get in touch with a personal injury lawyer near Newnan. That is what we do in the Weinstein Firm. Focusing solely on personal injury cases, we struggle for the rights of accident victims.
We understand how overwhelming and debilitating an unanticipated injury can be on your own life, and we want to help you recover as fully as you can. For a FREE consultation with one of our personal injury attorneys where will cover the facts of your accident and your option, call us today. Dial 770-HELP-NOWor reach us online by completing the form on this page for your free consultation.
How Do I Prove the Accident Wasn't My Fault?
It is correct that in order to financially recover for a personal injury accident, you need to prove the other party or the other person was to blame. In some accidents, such as a rear-end crash accident, is fairly obvious who had been to blame. Other instances, the fault might seem ambiguous, like in a car crash with even a slip or a ghost driver and fall injury that no one had seen. In any event, to prove fault you'll need to show evidence.
That means gathering information as soon as you can by reporting the accident, taking all sides of each vehicle in the obstruction or a truck or car accident that caused your injury in a slip and fall accident, and pictures of the accident scene, including any skid marks, broken glass, traffic signs or signals, talking to any witnesses and requesting their contact info. Also, see a physician and keep track of bills and expenses you currently face.
These details matter since you'll need to include them to the at-fault person's insurance on your claim. They may assign an adjuster to the circumstance if you file your claim with the insurance company. This person will look at injuries and property, a statement from witnesses, evidence in the scene, and the facts you present including the police report damage and give their take on who had been at fault for your crash. But they are biased and you should be ready to negotiate if your claim is denied by them or put a few of the blame on you.
It helps tremendously to have a personal injury attorney on your side from the start, as they can assign their own investigators to the situation and look at what happened. Your lawyer will help you apply the evidence they gather to help prove their fault and make a case against the at-fault person. Proving fault can appear daunting or near hopeless. Many of our clients are surprised to see is more easily done than they ever believed when we obtain a settlement outside of Newnan court.
What if I'm Not Sure that I'm to blame or not?
We find that injury victims are apt to blame themselves following an accident when they did not do anything to trigger it. In addition, they may be hesitant to submit an insurance claim against somebody else. But if you're not at fault for a collision, you are entitled to submit a claim for damages. Plus, you're making a claim contrary to the insurance company, not the person him or herself.
If you truly aren't certain if or not you're at fault for the crash, contact a personal injury attorney. They are able to take a look at the details of your case to determine what occurred. In the city of Newnan, if you are less than 50 percent at fault you're still able to seek compensation assuming you do not recover until you've looked at all the truth.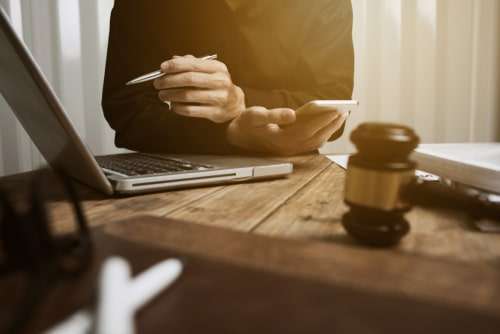 You Pay Zero Unless We Win!
Millions recovered for injured victims
Can I Win to get a Personal Injury Claim?
The amount you can recover depends on the details of the situation, including the complete extent of your damages, the amount of fault, the type of personal injury accident, and the insurance policy of the at-fault person. It largely comes down to your own damages. Here are a few.
Medical Bills
Injury costs make up the majority of most personal injury claims. These include consultations, evaluations, bills from doctor visits, and medications you're prescribed. You'll wish to keep tabs on all records associated with the accident as evidence of your own expenses.
Lost Wages
Lost wages can be included on your claim if you had to miss work due to the collision along with your recovery. Whether you had to use vacation time or did not get paid for all those days in any way, it is a loss you would not have experienced if the crash had not happened.
Property Damage
Including costs of repairing or replacing a car following a car accident or other personal possessions that were damaged in any type of accident. Our car accident lawyers handle many cases and can prove these damages.
Because they have specific expenses, the damages mentioned so far are called special damages. But suffering and pain fall under general damages, which can be losses that affect the life of victims. These damages may include other social ailments, loss of life, mood swings, stress or embarrassment.
General damages are often related, can't be reversed or cause suffering. Should physical injuries be accompanied by them, you may include them. Calculating a dollar amount for suffering and pain is a lot harder than adding lost wages and bills up.
It takes the help of an expert injury attorney near Newnan to make sure your claim includes the entire value you deserve for suffering and pain or other damages that are general.
Speak to a Personal Injury Lawyer Near Newnan for Free Today.
A personal injury accident can change your entire life and leave you with unnecessary pain and stress. Do not suffer alone. Get the help of a personal injury attorney near Newnan as soon as possible. At The Weinstein Firm, we can help. With more than twenty years of experience helping personal injury victims get the compensation they deserve, we understand what it takes to win cases. For a totally free appointment now, complete the form on this page to get or call us started.