According to the National Highway Traffic Safety Administration, 3,142 people died in 2019 due to distracted driving accidents. This number of distracted driving accidents has risen significantly over the last decade. The reason for this huge increase is the use of mobile phones and devices while driving.
If you have been in a car accident that resulted from distracted driving, you may have a claim for compensation from the driver who caused the accident. An experienced Newnan distracted driving accident lawyer can assist you in processing your claim and filing a lawsuit against the driver.
Contact the Weinstein Firm today to schedule an appointment today to have your case assessed by an auto accident lawyer near Newnan, GA.
What Is Distracted Driving?
Distracted driving is when a driver is doing something that takes his or her focus and attention away from the road and the act of driving. When a driver is distracted, they are more likely to cause an accident because they are not looking at the road and may not see obstacles, traffic signals or they may stray out of their lane. They also don't have both hands on the steering wheel meaning they can lose control of the vehicle.
According to the CDC, there are 3 main types of distractions:
Visual where the driver is not looking at the road.
Manual where the driver's hands are not on the steering wheel.
Cognitive where the driver's mind is not on their driving.
The number 1 cause of distracted driving is texting while driving, talking on a mobile phone, or using the mobile phone for other purposes such as a GPS device. The second most common distraction is changing the radio station or climate control in the car. Passengers, eating and drinking, grooming or applying cosmetics and daydreaming are other forms of distractions that can lead to accidents.
What Are The Laws Regarding Distracted Driving In Georgia?
Section 40-6-241 of the Georgia Code clearly states that a driver "shall not engage in any activity which will distract such driver." Doing anything that can distract you from having your full attention on the road and both hands on the steering wheel is therefore illegal in the state of Georgia.
Distracted driving is a misdemeanor and fines are nominal ranging from $50 for a first offense to $150 for a third offense. However, if a driver causes an accident as a result of distracted driving, then they are liable to pay compensation for the damages that they caused.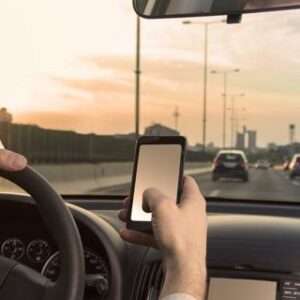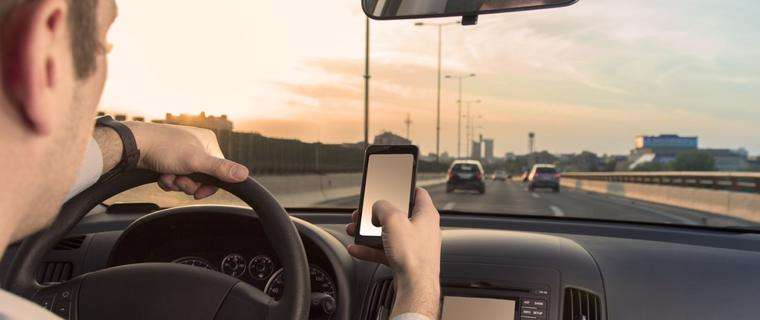 What Damages Can Victims Get From A Distracted Driving Accident Claim In Georgia?
Distracted driving falls under the category of personal injury law. Personal injury law allows for an injured party to claim damages to recover any losses that they have suffered due to the negligence of another person or party. There are three categories for damages under Georgia's personal injury laws that can form part of a personal injury claim. These include:
1. Special Damages
These are damages to which an exact monetary value can be assigned and are aimed at recovering direct financial losses and include:
Damage to property such as the cost of repairs to your vehicle after the accident.
Medical expenses
Loss of wages or income
The law takes into account medical expenses and loss of income both immediately and in the future. For example, if the distracted driving accident resulted in a permanent disability, compensation can be sought for future medical treatments and care. Should the disability prevent the person from earning an income in the future, this amount can also form part of the claim.
2. General Damages
General damages include losses that are not of a tangible nature and to which no exact monetary amount can be attributed. These types of losses include:
Pain and suffering
Anxiety and depression
Loss of quality of life
Loss of a loved one
Disfigurement
Physical impairment
Permanent disability
These damages are over and above the special damages mentioned above.
3. Punitive Damages
Unlike special or general damages, punitive damages are not intended to compensate the injured party but rather to punish the liable party in order to prevent them from engaging in the same activities that distracted them from driving and resulted in a car accident. However, Georgia courts do not award punitive damages easily and it must be shown that the driver acted with malice or gross misconduct in causing the accident.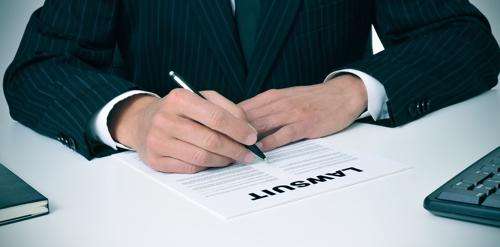 How Long Do I Have to File A Claim In Georgia?
The statute of limitations for distracted driving personal injury claims for compensation in the state of Georgia is two years. This means that you have exactly two years from the date of the accident that was caused by a distracted driver to file your claim. If this time period elapses, you no longer have the right to claim compensation from the distracted driver.
Why Do I Need A Lawyer?
A lawyer will help ensure that your claim for compensation is awarded in an amount that is fair. They will also provide you with the following services:
Investigate the distracted driving accident and determine who is liable.
Determine what you can claim for and the amount of your claim.
Prepare your case and file your claim for compensation.
Negotiate a settlement with the liable party, their legal representation, or the insurance provider.
Present your case in civil court should settlement negotiations fail.
Your car accident lawyer will always do their best to settle your case out of court. There are 3 reasons for this. First, court hearings take time, and secondly, they can be costly. Lastly, there is no certainty regarding the outcome of the case. Your claim may be denied or may be an amount that is lower than you actually deserve.
Contact Our Newnan Distracted Driving Accident Lawyers
If you or a loved one has been in a distracted driving car accident that resulted in losses, you may have a claim for compensation from the distracted driver. Contact our leading personal injury firm near Newnan, Georgia today so that we can evaluate your unique case and begin the process of filing your claim for compensation.