Losing a loved one is the hardest thing to bear. When your spouse or child is killed in a senseless accident, you want justice. That's why you should call an experienced Decatur wrongful death lawyer as soon as possible.
What Constitutes Wrongful Death Under Georgia Law?
You may wonder how a wrongful death case is different from other personal injury cases. The only real difference is that, with wrongful death cases, the victim isn't able to pursue damages on their own behalf.
This doesn't mean that your family can't file a legal claim against the person responsible for your family member's death. If you know what caused the accident that hurt and killed your loved one, our personal injury attorneys in Decatur can help you pursue damages.
Typically, a Wrongful Death Is the Result of Negligence
In most of the cases our Decatur wrongful death lawyers handle, we need to prove negligence. This requires that we demonstrate the following:
The defendant owed the decedent a duty of care.
They breached this duty.
Your loved one passed away.
Their death was caused by the defendant's behavior.
Proving negligence is not always as easy as it sounds. It all depends on the facts surrounding the case.
Our Decatur Wrongful Death Lawyers Also Handle Cases Where the Death Was Intentional
Surprisingly, some of the cases we handle involved an intentional act on the part of the defendant. Many of these intentional cases were the result of criminal activity. For example, your loved one may have been killed during an armed robbery.
Some other examples of intentional acts resulting in wrongful death include the following:
Arson
Poisoning
Crash during a high-speed chase
Assault and battery
Manslaughter or murder
Of course, it is rare that our personal injury attorneys in Decatur see these types of cases. But when we do, they are much easier to prove than cases involving negligence.
One of the Leading Causes of Wrongful Death Is Motor Vehicle Accidents
While a wrongful death can happen at any time, most of the cases our personal injury attorneys in Decatur handle involve a motor vehicle accident. Many people die as a result of injuries sustained in a car accident, motorcycle accident, or pedestrian accident.
These cases typically involve simple negligence. The major difference between a wrongful death case and an ordinary personal injury case is that the victim doesn't survive. As long as your Decatur wrongful death lawyer can prove negligence, you should collect damages.
Other Types of Accident Can Also Prove Fatal for the Victim
Of course, motor vehicle accidents may be the leading cause of wrongful death but it isn't the only one. Some of the other things that can result in the death of the victim include:
Boat accident
Workplace accident
House fire
Chemical fire or explosion
Slip and fall
Aviation accident
Defective or unsafe product
Medical malpractice
Drowning
These are all terrible things to even think about. However, we believe it's important to help our potential clients determine if they have a viable claim for damages.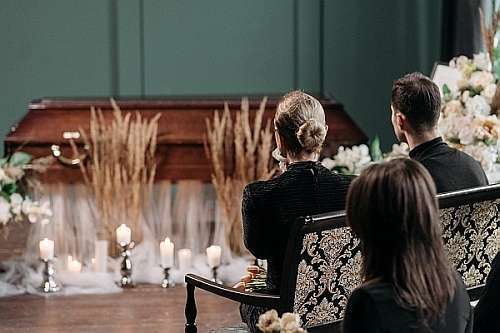 Georgia Law Dictates Who iIs Allowed to Sue for Wrongful Death
One of the interesting aspects of a wrongful death case is figuring out who is allowed to file suit. Just because you are close to the victim does not mean you have standing to sue.
The same law that dictates the kind of damages you can demand also spells out who has standing to sue. According to Georgia Statute OCGA §51-4-2, only the following people are able to sue for wrongful death:
The victim's spouse
If there is no surviving spouse, then the decedent's children
If there are no children, the victim's parents or legal guardian can sue
If you aren't sure if you have standing to file suit, contact one of our Decatur wrongful death lawyers. They can review your claim and answer any questions you may have. If you don't have standing to sue, your attorney can help figure out who may be able to file a legal claim on your family's behalf.
What Kind of Damages Can Your Decatur Wrongful Death Lawyer Demand?
Our Decatur wrongful death lawyers understand that nothing will bring your loved one back. But that doesn't mean the person who hurt them shouldn't be held accountable. In fact, there are laws in Georgia that specifically deal with wrongful death.
Your personal injury attorney in Decatur can demand some or all of the following on behalf of your family:
Medical bills and other out-of-pocket expenses your family experienced as a result of your loved one's death
Funeral and burial expenses
Loss of potential earnings
Loss of inheritance
Loss of companionship, family relationships, and guidance
Of course, your Decatur wrongful death lawyer must prove these damages. Nobody is automatically entitled to them.
Essentially You Can Demand the Same Damages the Deceased Could Have Demanded Had They Survived
In addition to the economic damages listed above, you may also be entitled to non-economic damages. According to Georgia Statute OCGA §51-4-2, your family is entitled to the full value of the decedent's life.
By full value, they mean economic damages as well as the intangible damages your loved one could have demanded. For example, you can demand compensation for the pain and suffering your loved one experienced prior to their death.
There Is a Good Chance Your Decatur Wrongful Death Lawyer Will Settle Your Case
Some people don't understand how difficult it is to deal with a prolonged wrongful death lawsuit. You just want to resolve the matter and move on with your life. The good news is that most of these cases do settle.
In these cases, it isn't as difficult to prove liability. Unless the defendant can come up with some other explanation as to why the victim died, they will be held liable.
Sit Down With a Seasoned Personal Injury Attorney in Decatur Today
We understand how difficult losing a loved one can be. It's even worse when their death was caused by another person. That's why our wrongful death lawyers in Decatur offer new clients a free, initial consultation.
Our goal is to handle the legal side of things so you can focus on what's important – grieving for your loved one. We will work hard to make sure the person responsible for your loved one's death is held accountable.
Call our office today so we can schedule a date and time to come into the office. #WeinsteinWin!