A single injury may be a life-changing event, so you may need a personal injury lawyer. You may find yourself living with pain daily, or unsure whether you will ever regain the full health you had before the injury. Cases may arise from a disability you have. And uncertainty is always brought on by accidents, from paying bills to losing time at work.
It wasn't your fault and in the event that you have been injured in Mableton, GA, you may have a legal right to recover money and it's a great deal more than the insurance carrier offers. You need to speak with a personal injury lawyer near Mableton.
At The Weinstein Firm, we are here for you to help you personally. We have helped injury victims and gather the money they deserved, prove their claims and help them and their families navigate the intricate world.
We are among Georgia's leading personal injury law firms and we have become quite respected. Let us give you a FREE consultation with a leading lawyer. Get in touch with us now at 770-HELP-NOW, and receive your free consultation.
How do I know if I need a personal injury lawyer?
In the event that you were injured and it wasn't your fault, you need to talk to a lawyer. In the city of Mableton and statewide, victims have a right to recover money due to their injuries from the company or the person who caused them. But sufferers are usually wrong about their situation, and sometimes they may blame themselves.
Every year, victims go without cash which they may have used for medical bills and missed income, however they had a right to that money. That doesn't mean every injury victim has a claim. However, it means especially when the appointment is completely free it's well worth sitting down to speak to a lawyer. You can find a legal opinion in under 30 minutes and know whether you qualify for a claim.
What are some examples of personal injury claims that are valid?
Examples of personal injury claims include:
A driver changes lanes in front of you causing a wreck
A building owner doesn't change a lightbulb in their stairwell and you fall on the staircase.
A car manufacturer sold automobiles that have a faulty airbag. When you are stopped at a red light, the airbag goes off suddenly, injuring your face
Every one of these scenarios is extremely different. But they have one thing in common: If someone had behaved correctly, the injury would not have happened. It is possible to apply the rule to your injury. Was your injury preventable? Would it still have occurred if someone had acted differently and taken extra precaution, or been more cautious?
Your injury is a consequence of neglect if that's the case and you've got the right to compensation. Whether you fell on unkempt property or were in a wreck, contact an attorney. Personal injury settlements vary from roughly $10,000 for many temporary accidents to $100,000 or more for severe injuries. We have successfully helped many clients recover more than $1,000,000.
Get the compensation
you deserve $$$
Schedule a free initial consultation. We will provide sound legal advice without judgement. Contact us today at 770-HELP-NOW
The amount is always based on how severe your injury is and just how much it affects your life. Under state legislation, the Mableton-Bibb County Courts enable you to recover two kinds of money: Money for the costs of your injury. Your recovery should cover any other costs you have, and all your expenses, all your lost salary, physical therapy or all ongoing care.
Cash for the personal effect. Your restoration should include money to your life in consideration of changes or distress. This includes bodily pain, mental anguish, or creating a disability or other limits. Additionally, it includes not being able to do the actions you once loved. Your financial recovery is supposed to cancel the effects of your injury.
That's why so much cash is frequently involved by personal injury recoveries.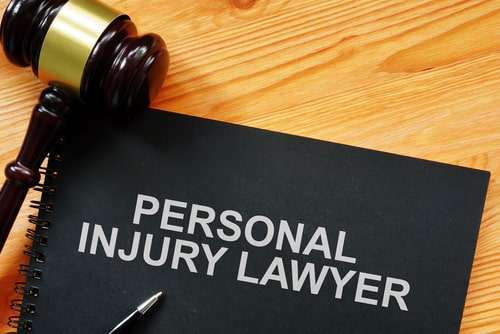 Should I Settle a Claim With the Insurance Carrier?
Many personal injury claims are paid by an insurance policy. And generally, you will be approached by the insurance carrier with a deal. You shouldn't take this deal without speaking to a lawyer, and this is especially true early in the process.
Nothing wrong with taking this money if it's the amount you have a right to. However, insurance companies will often attempt to pay less than you would get if you consulted a lawyer. For instance: They could make the offer if you'll need more therapy, and until you know how well your treatment is working.
They might not include money for your job time/wages that are missed. They may not include any or much money for suffering and the pain you've endured.
In general, insurance businesses make an offer that will cover your health bills that are instant and a little more just enough for you to say yes. However, that's just a portion of what you might be entitled to. Our advice would be to speak with a lawyer and take the cash if the lawyer thinks is a fantastic thing.
What kinds of personal injury cases would you accept?
We work across all types of personal injury claims such as:
Faulty products/drugs
Workers compensation claims
Contact a Personal Injury Lawyer Near Mableton Today
No matter what kind of injury you've suffered, The Weinstein Firm is here to assist. We understand what is like to face a serious injury, and our mission is to make it as easy and stress-free as it could be. Unless we recover money for you, we charge nothing. Talk to a personal injury lawyer near Mableton for free.
We've worked exclusively with victims of injuries and personal injuries. Let us put our experience on the line and provide you a FREE consultation. Call us at 770-HELP-NOW or complete the form to your right today and receive your free consultation.