It costs you absolutely nothing upfront to hire a semi-truck accident lawyer. You don't have to pay for your initial consultation. You won't pay them by the hour. Instead, your lawyer will work for you on a contingency basis. In this blog, we'll explain how this arrangement works.
Truck Accident Attorneys Don't Charge an Upfront Fee
You're probably wondering how much of a retainer you'll need to pay your truck accident attorney. The good news is that your lawyer will not demand any payment upfront.
In a contingency fee arrangement, your attorney receives a certain portion of your settlement proceeds if they're able to reach a settlement agreement with the defendant or win your case in court.
If you lose your case and walk away with nothing, so will your attorney. This is one of the reasons your Atlanta truck accident lawyer will work tirelessly to get you as much money as possible. The more money you receive, the larger their contingency fee will be.
What Percentage of Your Settlement Will Your Attorney Receive?
A common question for truck accident victims is how much they'll have to pay their attorney when they do settle their case. There is no clear-cut answer to this question.
Every law firm has their own policy when it comes to their contingency fees. Most attorneys in Georgia charge anywhere from 33-40%, depending on several factors.
Some of these factors include:
The value of your case
The complexity of your case
Whether your case requires legal action
If your case goes to trial
The time your lawyer spends on your case
When you agree to hire your Atlanta accident lawyer, all of this will be spelled out in your retainer agreement.
Who Pays Your Court Fees and Other Case Costs?
Not only does your attorney not charge any upfront fees, but they'll also cover most of the costs related to your case. These are typically referred to as "case costs."
Whatever the firm spends on your case will have to be reimbursed when you win or settle your claim.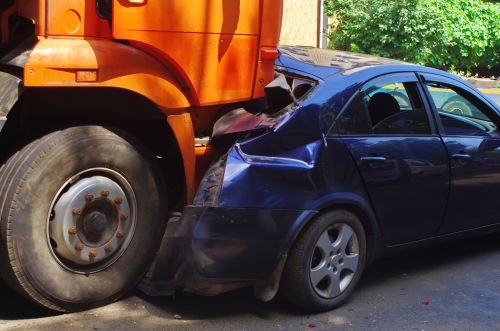 Some of these case costs include the following:
Court filing fees
Medical records fees
Administrative fees
Photocopying
Postage
Service of Process
Trial exhibits
Expert witnesses
Depositions
Private investigators
This is not an exhaustive list. Your lawyer will update you on these costs as they build up. You will not be blindsided when it comes time to distribute your settlement proceeds. You can ask your attorney at any point how much your case costs are to date.
Do You Have to Pay Your Lawyer if You Lose Your Case?
Ideally, your Atlanta truck accident attorney will settle your case. If this doesn't happen, your case will go to trial.
If you lose at trial, you will not receive any damages. This means your attorney receives nothing. However, you will not be responsible for paying your attorney back the money they spent on your case.
Call Our Office for a Free Consultation
If you're afraid it costs too much to hire a truck accident attorney, think again. Not only does our firm offer new clients a free, initial consultation. We also don't charge our clients anything upfront.
If you want the best chance of recovering damages, you need an Atlanta semi-truck accident lawyer in your corner. They aren't paid unless you win or settle your case. Their primary goal is getting you as much money as possible. Whatever money you eventually pay them is money well spent.
We offer a free case review for all new clients. Call our office at 770-HELP-NOW today to get started.