It's difficult to focus on your motorcycle accident claim when you're dealing with devastating injuries. You may be considering hiring an Atlanta accident lawyer. However, you aren't sure if you really need to.
Here, we'll discuss five reasons why it's a good idea to retain an Atlanta motorcycle accident lawyer as soon as possible.
1. Helping You File Your Insurance Claim
If your claim isn't filed properly, the insurance adjuster may deny your claim. There is certain information you must provide the insurance company. You also have to make sure your claim is filed on time.
Unfortunately, if you're like most motorcycle accident victims, you'll suffer terrible injuries in your crash. You won't be able to fight with the insurance company. If you hire an Atlanta accident attorney, they can do this for you.
Not only will your lawyer make sure your claim is filed on time. They'll also make sure the insurance adjuster receives everything related to your claim.
2. Filing a Motorcycle Accident Lawsuit 
If the insurance carrier refuses to pay your claim, a motorcycle accident lawyer can file suit on your behalf and demand that you be paid damages.
They'll prepare your initial complaint and make sure it's served on both the defendant and their insurance carrier. They'll make a demand for specific damages and go about gathering the evidence to prove your case.
3. Gathering Evidence to Prove Fault
Your lawyer will need to collect evidence to show that the defendant was at fault. This evidence is important for settlement negotiations if the insurance company tries to shift blame onto you. You'll also need this evidence to prove fault if your case goes to trial.
Your attorney can gather evidence such as:
Police reports
Eyewitness statements
Photo or video evidence
Our Atlanta accident attorneys have the knowledge and experience to build a strong case on your behalf.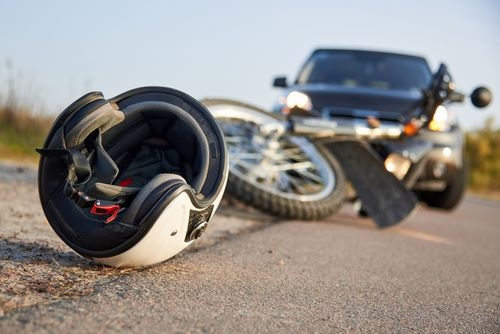 4. Calculating and Proving Damages
The point of filing suit is to receive compensation for your injuries. You'll have to prove your damages in order to recover any compensation. Your attorney will calculate your damages and gather the necessary documentation to substantiate them.
In most motorcycle accident cases, attorneys demand the following damages:
Medical bills
Future medical bills
Property damage
Lost wages
Lost future income
Pain and suffering
Sometimes, your lawyer may also demand punitive damages. However, it is rare that a civil judge will award these in a motorcycle accident case.
5. Negotiating a Settlement
Whether you file suit or not, your accident lawyer will work hard to negotiate a settlement. Very few cases ever go to trial. This is because it's usually in both parties' best interests to settle the matter outside of court.
Your attorney will meet with the insurance carrier and try to negotiate a fair settlement. If they're not able to do this, they will have no problem representing you at trial.
Contact an Experienced Motorcycle Accident Lawyer Today
If you've been involved in a motorcycle crash, there's a good chance you've suffered terrible injuries. The last thing you'll want to do is haggle with the insurance company over the payment of your claim. This is why it's in your best interest to contact an experienced lawyer.
The person responsible for your injuries needs to be held accountable. The best way to do this is to hire an attorney who will fight to get you the compensation you deserve.
Simply contact our office at 770-HELP-NOW and schedule your free, initial consultation.