Automobile collisions cause many deaths, hospitalizations, and ER trips in Georgia yearly. Unfortunately, these accidents occur due to the fault of one or more drivers on the road. If this happens to you, a good car accident lawyer in Atlanta can step in to represent your best interests.
The resulting medical bills and treatment procedures, including negotiations with insurance companies, could overwhelm you as a victim. In addition, these may negatively impact your recovery, hence an attorney's importance.
However, finding a good car accident lawyer is not very easy. There are qualities to watch for and note, and we cover them in this article. We also cover the steps to take after a crash to maximize your compensation.
What Actions Do I Take After a Car Accident?
Being a victim of an automobile accident can be traumatic. In most cases, everyone around gets into panic and confusion.
When a personal injury occurs, it's vital to act as fast as possible. Otherwise, it may not be easy to obtain crucial evidence to support your case. Potential witnesses may also lose accurate recollection of the event. The guilty party could try to deny or deflect liability too.
To prevent the above from happening, take the following steps:
After a crash, one major thing to do is involve the local law enforcement authorities. Besides controlling and investigating the crash site, police officers prepare a report detailing the accident. You'll need this police report when filing an insurance claim. Also, the police will inform you when it's okay to leave the scene.
Record the Scene of the Accident
In addition to the police report, you need to have an extensive record of the car accident scene. Write notes, take pictures, and film videos at the crash site. Also, document your visible injuries, vehicle damages, and road and weather conditions. Where possible, identify any eyewitnesses to the accident.
Whether severe or minor, personal injuries will negatively impact your health. In addition, even seemingly minor injuries may lead to severe health consequences later. So, after a car accident, ensure you receive adequate treatment for your injuries.
Next, enlist the legal help of a good car accident lawyer in Georgia. These lawyers will assist you in exercising your legal rights in insurance claims, settlement negotiations, and potential lawsuits.
In addition, ensure you don't hurt the settlement negotiation process. It's best to trust a good car accident lawyer to deal with insurance adjusters.
How Do You Find a Good Car Accident Lawyer in Atlanta
An auto accident lawyer is a type of personal injury attorney. Personal injury refers to negligent or intentional harm that one person inflicts on someone else. These cases include product liability, medical malpractices, and car accidents.
Georgia qualifies as an at-fault state, so the liable party pays compensation to the victim. As the accident victim, you can file an insurance claim or, in some cases, a personal injury lawsuit.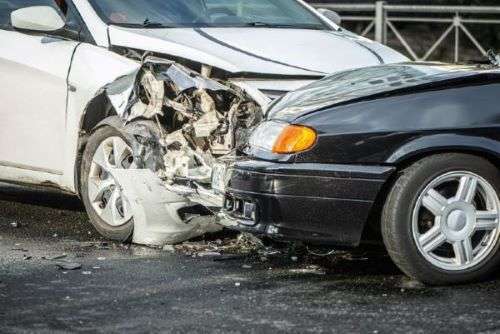 So, how do you find a good car accident lawyer for you?
Personal injury cases cover more than just car accidents. Therefore, some lawyers handle workers' compensations or lawsuits against product manufacturers.
So, choose a lawyer with experience handling car accident cases. A specialized lawyer has the relevant skills and knowledge to act in your best interests. In addition, they'll know enough to give detailed responses to your inquiries.
Finding a lawyer that specializes in auto accidents is a good step. However, it's equally important that your lawyer fully understands Georgia's personal injury and accident insurance claims laws.
Avoid hiring a jack-of-all-trades lawyer. Otherwise, they will have insufficient knowledge of the applicable laws and processes, which affects your claim. Instead, it would help if you had a local car accident lawyer like those at The Weinstein Firm in Atlanta.
Next, look to hire a lawyer with a record of winning personal injury cases. This way, you'll know your chances of having a successful claim under their representation. Any form of settlement negotiations will surely end up in your favor.
You may look up their reviews and recommendations from past clients. With this information, you'll gain insight into their client communication and satisfaction approach.
Yes, the legal process will cost you money, and it is common knowledge that expert legal help comes at a premium price. But most personal injury attorneys work on a contingency fee basis, so hire one that works on a contingency fee basis.
A contingency fee implies that your car accident lawyer provides legal services at a percentage of the money awarded to you. So, you pay nothing until you receive your settlement. You could also get a free case review and consultation before starting any legal proceedings.
Furthermore, a good car accident lawyer will have the necessary resources to provide legal help. This translates to having a skilled legal team to carry out extensive investigative work and office space to conduct meetings with you.
Also, a good car accident lawyer is readily available. You'll have access to a contact number for calls and messages or an official website for additional information.
Why Is Using a Car Accident Lawyer in Atlanta Vital?
You could handle your car accident case on your own. But why is it favorable to hire a local auto accident lawyer?
Firstly, a good car accident lawyer will assist you in filing claims through formal and official processes. Without the proper legal knowledge, you may end up sabotaging yourself.
Also, expert legal help ensures your lawsuits align with respective statutory guidelines. Else, you may lose your right to any form of financial compensation.
Insurance companies employ top-quality legal teams to avoid liability and withhold payment from victims. Therefore, you also require an appropriate representation to get the maximum settlement.
A good car accident lawyer is familiar with dealing with hard-balling insurers. As a result, they can assess your claims, accurately estimate settlements and give you quality legal advice.
Need Skilled Legal Aid? Contact Car Accident Lawyers in Georgia
It's possible to be extremely careful when you're driving. Despite your best efforts, though, you can't control the actions of other drivers. But, when they cause you harm, they are liable to provide compensation where applicable.
Instead of filing a claim yourself, opt for expert legal help from a quality Atlanta, Georgia, personal injury lawyer. Our objective is to get you no less than the financial compensation you deserve. So get in touch today for a free initial consultation with a good car accident lawyer and to learn more about our services.