Abogados de Lesiones Personales en Atlanta

¡Llámenos Ahora!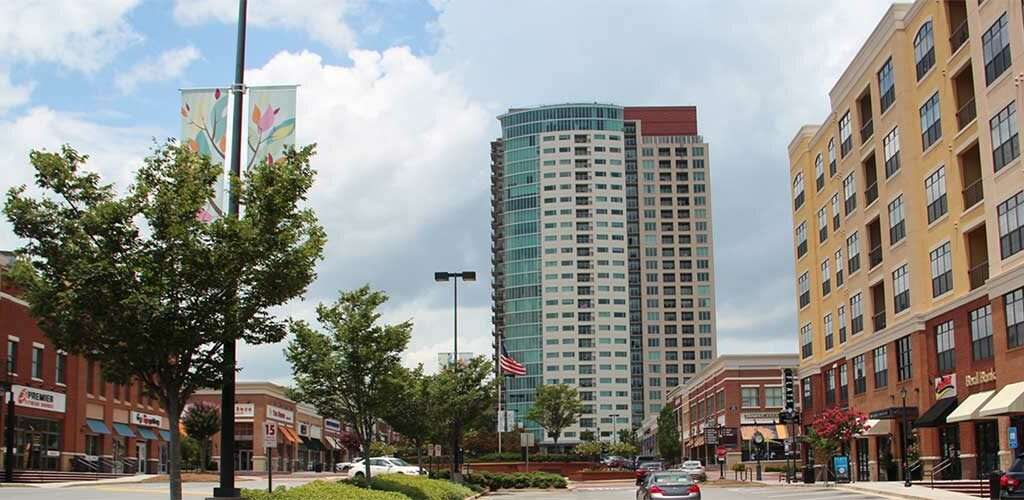 Areas de Práctica

If you've suffered a personal injury in Dunwoody, you can recover compensation for your losses. Personal injury damages compensate you for the medical bills, lost wages and other forms of losses you may suffer. A personal injury attorney can help you maximize the payout by supporting your claim with valuable evidence. Such an attorney can also negotiate with the insurance company and get you the best settlement.
Here at The Weinstein Firm, our Dunwoody personal injury lawyers specialize in getting a fair compensation from insurance companies. We work with you to understand the unique circumstances of your case and then build your claim. Below we have answered some of the most commonly asked questions about personal injury claims in Dunwoody.
When can I file a personal injury claim?
You can file a personal injury claim for different types of injuries. Most personal injuries are a result of someone's negligence. Negligence is basically determined by considering three things: duty of care, breach of this duty, and an injury directly caused by this breach.
Duty of care is defined depending upon the unique circumstances of the case. Some aspects of the duty of care may be clearly defined in the law. Others are taken as for granted, such as the duty of a person to act with reasonable care towards others. To take an example, a driver's duty of care is to obey traffic laws while being considerate of other drivers. When a driver breaks the signal or overspeeds, this is a breach of the duty of care.
Similarly, an elderly patient at a nursing home deserves timely medication and care. When a nurse or nursing home fails to deliver this, this is regarded as a breach of the duty of care.
The next step in a personal injury claim is to establish a link between the breach and your injury. It is important to establish this link. Only after you can show that the breach directly caused your injury can you seek damages. If a person is guilty of the breach of the duty of care but it didn't cause your injury, that person is not liable.
A lawyer can help you determine the negligence and negligent party involved in your injury. Your attorney will also work with you to identify the breach of the duty of care. The relevant evidence is then used to demonstrate how the breach directly caused your injury. Being experienced with such cases, a Dunwoody personal injury lawyer can help you connect the dots and prepare a fool-proof claim.
What types of injuries are covered in a personal injury claim?
A personal injury claim covers virtually all types of injuries as long as they are a result of someone's negligence. If an injury was caused by negligence as defined above, you can file a claim against the negligent party.
Typically, personal injury claims involve the following types of injuries:
Traffic accidents: If you're injured in a traffic crash, you qualify for damages in lieu of a personal injury claim. This includes motorcycle accidents, car accidents, truck accidents as well as pedestrian accidents.
Premises negligence: Premises negligence is when the premises of a property are not appropriately designed or maintained to ensure safety. These include slip and fall accidents. If you're mugged or robbed on a property, you can also file a claim. This is done by showing the negligence of the property owner in ensuring the property's security.
Nursing home negligence: The patients or residents at a nursing home expect timely care, attention and medications. Negligence in these areas can lead to serious consequences for the patients. This is why you can file a personal injury claim if you or a loved one faces such negligence.
Medical malpractice: The neglect of a doctor, faulty medical products or equipment, or incorrect prescription, are all examples of medical malpractice. You can seek compensation for medical malpractice through a personal injury claim.
In addition to these broad types, many other types of personal injuries are also covered by the law. If you are not sure whether your particular injury qualifies for damages, contact an attorney. A personal injury lawyer will look into your case and tell you whether or not you have a claim. If you do, the lawyer can also help you in getting an estimate of the amount of compensation you qualify for.
If you want a free consultation with a personal injury attorney, contact us at The Weinstein Firm. Meet our attorneys in person and get an estimate of your claim before you decide to file it.
Why should I hire a personal injury lawyer?
Filing a personal injury claim is the easy part. However, it is very hard to win a fair settlement on your own. When you file a claim, the insurance company is going to review it. In most cases, the insurance company wants to pay you as little as possible. So the company comes up with various objections to dent your claim. The insurer may claim that your claim is invalid or that there isn't enough evidence. The company may then try to pressure you into settling for an unfairly small amount.
Things are different when you hire a professional lawyer. Reputable personal injury attorneys have many years of experience in dealing with such cases. They know the tactics of the insurance company as well as the relevant legal clauses. They are also acquainted with any specific federal or state laws that apply to the case. This is why they are very effective at negotiating with the insurance companies.
When you hire an attorney for your personal injury claim, you get legal advice and help for your case. The attorney advises on the right amount of damages to seek from the at-fault party. Your attorney also ensures that you get this settlement. If the insurance company refuses, the attorney fights your case at the court to recover the damages.
Common objections to a personal injury claim
When you file a personal injury claim, the insurance company will bring up many objections. If your case goes to the court, the lawyers of the company may use these objections as defense. Following are some of the most common defenses used in personal injury claims:
Comparative Negligence: This is when the defendant argues that you were also negligent and partly responsible for your injury. The state of Georgia follows the comparative negligence rule. As per this rule, all the parties involved in a personal injury case are assigned percentages of negligence. For instance, the court may decide that you were a little negligent. It may assign you a fault percentage of 10% or 20%. The good news is that you can still recover damages even if you were partly negligent. However, if you are found to be 50% or more negligent, the court will bar you from getting any damages.
No Causation: You must be able to demonstrate that the negligence of the at-fault party directly caused your injury. The defendant may argue that another event intervened or other factors contributed. If direct causation is not established, you may receive a reduced compensation or none at all.
Statute of Limitations: The Statute of Limitations is a legal rule that stipulates the time period in which you must file a personal injury claim. Once the statute expires, you are legally barred from filing a claim or seek damages. The statute is two years for the state of Georgia in most personal injury cases. This means that you must file a claim within two years from the date of injury or wrongful death.
Assumption of Risk: When you do an activity, you directly or indirectly assume the risk implied in that activity. For instance, if you are playing football, you know the implied risks of being elbowed, slipping, falling, bruising and other injuries. When you incur one of such injuries and seek damages, the defendant may use the assumption of risk doctrine. If your injury is caused by the inherent risk of an activity, you may not seek any damages. However, a personal injury may often seem like a result of inherent risk but is not. A good personal injury attorney can help you determine whether your injury fall under this defense.
Pre-existing Condition: If you had an injury prior to the new injury, the other party may argue that you had a pre-existing condition. In this defense, the defendant claims that your new injury is a result of your pre-existing condition. However, the negligent party is held at-fault if the pre-existing condition worsens or a related but new injury arises.
Common Dunwoody Personal Injury Cases We Handle
Here at The Weinstein Firm, we handle a wide range of personal injury cases. Our attorneys specialize in different areas of personal injury law. If you have been injured due to another party's negligence, we make sure you get a fair compensation. Our attorneys have been working with Dunwoody personal injury victims for many years. We handle personal injury cases related to car accidents, bicycle and motorcycle accidents, hit and run accidents, accidents involving trucks and buses as well as cases of wrongful death. Get in touch with our lawyers today to get a free consultation and estimate of your personal injury claim.
Car accidents can result in personal injuries ranging from mild to very serious. Most car crashes are a result of a negligent driver. Some are caused by poor road conditions in which you seek damages from the government. We help you recover compensation to cover medical bills, lost wages and other losses you may incur.
Vehicle drivers are often negligent towards bicycle riders. This often results in traffic crashes in which a vehicle hits a bicycle. Because bicycle riders are more exposes, they may sustain far more serious injuries. If you've been in a bicycle accident, our attorneys can help you recover damages from the at-fault party.
If a bus rear-ends your vehicle or the driver's negligence causes you an injury, you have a valid claim. We help you identify the actual negligent party. Whether the cause is malfunctioning machinery, poor maintenance or a negligent driver, we help you get a fair compensation.
Many at-fault drivers flee the scene of the accident they cause. In such hit-and-run accidents, you have to seek damages under Unidentified Motorist provisions of the insurance policy. We work with you to provide the relevant evidence to your insurance company and recover compensation.
Like bicycle riders, motorcycle riders are more exposed on the road. Any accident involving a motorcycle rider usually results in serious injuries for the rider. If you've been involved in such an accident, you may incur serious injuries with long-term consequences. It's only fair that you get damages to cover your medical bills and other losses. We help you recover these damages.
Many traffic crashes involve pedestrians who are hit by the negligence of a driver. Pedestrian accidents are usually quite serious resulting in long-term injuries and even disabilities. If you or a loved one has been involved in a pedestrian accident, our Dunwoody personal injury lawyers can help you.
Truck accidents are less frequent but far more serious. This is because the sheer size of a truck usually results in serious injuries to the other drivers involved. A personal injury claim is usually brought up against the truck company in such a case. We do the legal homework on your behalf and file the claim without charging you any upfront fee.
In the case of Uber accidents, you can file a claim against the Uber driver or the company. The at-fault party is determined by looking into the exact circumstances. If you have been in an accident involving an Uber vehicle, contact our expert attorneys to successfully recover damages.
Uninsured Motorist accidents
In Georgia, around 15% motorists carry no insurance. If an uninsured motorist caused an accident resulting in your injury, you have two options. You can either recover damages from your own insurance company, depending upon your policy. Or you can file a civil lawsuit and recover compensation. We help you consider both options and get a fair deal to cover your losses.
The death of a loved one is a tragic loss. Not only that, it also suddenly places a large financial and emotional burden on the dependents. If you are among the dependents of a wrongful death victim, you deserve compensation for the loss you have suffered. The attorneys at the Weinstein Firm help you recover this compensation.
How to pay a Dunwoody personal injury lawyer?
If you have suffered a personal injury, we help you recover the compensation you deserve. Here at the Weinstein Firm, we strive to get personal injury victims a fair settlement for their losses. Our attorneys understand the state laws as well as the insurance landscape in Dunwoody very well. We work with you build your claim from the ground up. We also help you gather the relevant evidence so that you have a solid claim. Our attorneys negotiate with the insurance companies on your behalf and present the evidence to persuade them for a settlement. Contact us today to book a free consultation with one of our Dunwoody personal injury attorneys.
Consulta Gratis