The weight of events could be overpowering when you're involved in a collision in Duluth, GA. You might have to manage hospital bills, time away from work, changes in your personal life, and a lot more. The mishap can take a psychological, physical, and financial toll. Our personal injury lawyers near Duluth are ready to help you with any type of injury claim.
A personal injury happens any time there is an accident that harms you mentally or physically. And, if the cause of that injury was somebody else's wrongdoing or fault, a legal claim arises. It should be at least partly someone else's mistake, although it does not have to be entirely their fault.
If this happens to you, it's best to telephone a personal injury lawyer at The Weinstein Firm that will assist you to review your legal alternatives. We have been helping personal injury victims for many years. We know the ins and outs of the system and can help you. We can assist you in understanding the laws, but can also get you in touch with the medical care and other resources that can make your life easier after a collision. Call us at 770-HELP-NOW and get your free consultation.
Do I Have a Personal Injury Case?
A personal injury situation arises any time that you're hurt (sometimes either physically or emotionally, or both) by someone else's actions. A scenario which is responsible for a personal injury may actually be more prevalent than you might imagine. Something as simple as tripping over a rake may cause a personal injury lawsuit, as well as car accidents, truck crashes, nursing home abuse, slip and fall accidents, drunk driving accidents, uninsured motorist claims, dog bites, and/or bus accidents. This is only a sample of potential areas where a personal injury scenario might appear.
Just because your situation doesn't fit into a category of claims doesn't mean you don't have a case. The best approach in the event that you've got a personal injury case is to find a personal injury lawyer near the City of Duluth who understands your situation, such as The Weinstein Firm.
One of the most-often overlooked requirements of any personal injury case is damages. You may have been inconvenienced or upset by what occurred, but that alone is not enough for a personal injury case. The most common kind of harm in an injury case is harm to an individual. A trip to the hospital is enough to constitute a personal injury case.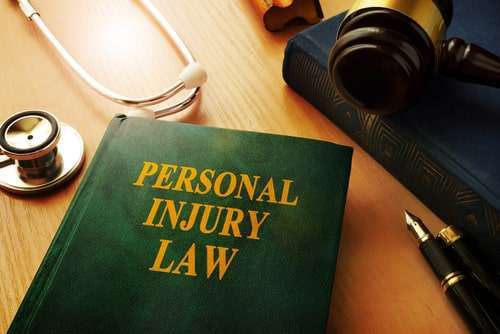 Who Is Involved in a Personal Injury Case?
When you begin a lawsuit, your personal injury case will be against the individual or thing that caused you injury. In an auto accident case in Duluth, that will be against the person(s) who contributed to the accident. Most insurance policies include a provision which states that they will defend the person insured (often, the driver of the vehicle) in any situation where they are accused of causing injury. Money comes directly from the at-fault person only if the policy limits are not high enough to tackle your damages. So, even when your suit is against the motorist, their insurance provider is calling all the shots.
What Type of Damages Are Covered in a Personal Injury Case?
The term damage denotes all the types of suffering you endure as a result of someone else and for which you should be reimbursed. The quantity of money, which you might be able to receive, is directly related to how much you really lost on account of the crash. Some of the most common types of damages comprise:
Medical costs
Lost wages
Loss of future earning capacity
Pain and suffering
Loss of enjoyment of life
Any sort of loss that you or your family experienced because of the accident should be discussed with your personal injury attorney near Duluth. You may be able to show evidence of those damages in the local court to recover for them. That usually means you must start your lawsuit within two years of the date of your injury. If you don't follow this rule, your case will be disregarded and you won't have any options to regain your losses. It is important that you talk with an attorney long before this deadline so as to have had sufficient time to research and prepare your case.
Get the compensation
you deserve $$$
Schedule a free initial consultation. We will provide sound legal advice without judgement. Contact us today at 770-HELP-NOW
How Can Hiring A Lawyer Help My Injury Claim?
Your Lawyer will need to immediately do the following once you begin a case:
Establish an in-person or telephone interview with you to go over the facts of your case
Obtain witness testimony and other info
Get authorities reports
Get photos of the crash, whether that is of the location or the vehicles where the incident took place
Speak with the insurance carrier, which will defend the case
Collect information regarding your damages, including lost time from work and medical expenses.
Contact The Weinstein Firm Today to Get Your Fair Compensation!
This process can take a large amount of time, therefore it's a great idea to talk to our personal injury lawyers near Duluth as soon after an accident happens as possible. The longer you wait, the fewer options you will have. In the event that you were the victim of an accident, whether it's a car accident, a slip, and fall, or anything else. Allow the team at The Weinstein Firm to help you determine what your next steps should be. We'll give you a totally free consultation. Get in touch with us at 770-HELP-NOW or fill out the form for your right today to receive your free consultation.