If you or a loved one are involved in a distracted driving accident in Dublin, GA, you might be eligible to file a compensation case. We are the law firm to come to for help if you want the best representation from a seasoned and dependable distracted driving accident lawyer. Get in touch with us today at (770) HELP-NOW to schedule a free initial consultation and know more about the steps to take to secure your rights and interests.
Automobile accident victims are often left with injuries and pain compounded by medical bills and the possibility of short-term or life-long disability. An unfortunate culprit of such an incident can face one or all these issues. But the law does grant you the right to sue those responsible, seeking compensation for your losses and suffering.
Distracted driving is one of the leading causes of car accidents in Georgia and other states in America. At Weinstein Firm, our Dublin auto accident lawyers are all too familiar with the impact of such accidents on the victim's lives and their loved ones.
[toc]
What Is Distracted Driving?
Georgia records more than 334,000 road accidents annually, with a substantial number of them attributed to distracted driving. The drivers were busy on their phones, fiddling with the radio or GPS, or engaging in something else that causes them to take their eyes off the road.
Georgia State laws prohibit the use of phones when driving, more so texting while driving. Overall, drivers that get distracted while driving and cause an accident are likely to be held liable for the collision and subsequent injuries and losses associated with the accident.
Types Of Distracted Driving
Different things can distract a driver when seated behind the wheel. Some are unintentional and others intentional, but they can be categorized under three types of distractions – Visual, Manual, and Cognitive.
(1). Visual Distractions
Anything that causes drivers to changes their visual focus from driving, even for a slip-second, is in this category. That means it can be something that causes them to take their eyes from the road to focus on something else. It can be the scenery around them, checking the console to read a message or any other things that grab their visual attention.
(2). Manual Distractions
Anything that causes drivers to take their hands off the steering wheel is in this category. It can be the need to pick a call, send a text message, set the GPS, lower the volume on the radio, or grab a cup of coffee. Manual distractions, at times, can be combines with visual distractions.
(3). Cognitive Distractions
In this category, you find things that keep the driver's mind preoccupied and less focused on the road when driving. For instance, a driver can be fatigued and unable to concentrate, arguing with a passenger (coworker, spouse, or friend), or having trouble focusing on the road due to a different reason such as family or money problems, or physical or emotional stress. Using the phone to talk to someone can also amount to a cognitive distraction.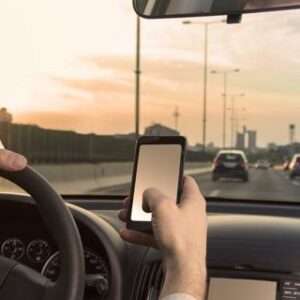 Laws Regarding Distracted Driving In Georgia
Georgia State Laws define distracted driving as any activity that takes the driver's focus from safely operating the vehicle. Other everyday activities that drivers in Georgia are prohibited from doing when operating a vehicle include:
• Eating food or drinking beverages while driving
• Adjusting the radio or a music device
• Talking to a passenger in the vehicle
• Personal grooming (doing makeup, checking teeth, brushing hair, etc.) while driving
• Using a map app, a paper map, or a GPS navigation system
• Setting the GPS, a map app on the phone, or reading a paper map when driving
• Watching videos
What Damages Can Victims Get From A Distracted Driving Accident Claim In Georgia?
Your lawyer in Dublin will present to the court all the facts surround your case when seeking the following damages:
1. Economic – This will be compensation for tangible losses that are more concrete and documentable, having a monetary value. They can include your medical expenses, lost wages, funeral and burial expenses, and property (vehicle) replacement or repairs.
2. Non-Economic – You might have suffered subjective losses in the accident that do not have objective documentation, thus lacking a concrete value. They include physical and emotional distress, disfigurement, loss of consortium, and the pain associated with the injuries. Your attorney will show the courts how these things impact your life and why you must be compensated for the inconveniences and anguish they have caused.
3. Punitive – We may pursue punitive damages if our investigations determine that the accused's actions were overwhelmingly reckless and grossly indifferent and prove to the cost that your interests as the victim and the society are aligned and could be met by imposing stiffer penalties to the defendant.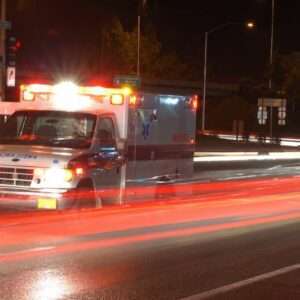 How Long Do I Have To File A Claim In Georgia?
The sooner you find a reliable distracted driving accident lawyer in Dublin, GA, the better your chances of getting fair compensation. According to Georgia State Laws, you have two years from the time the accident to place to file your compensation case.
But the statute of limitation is subject to changes depending on the prevailing circumstances. As such, it can be four years if the matter focuses on property damage or a year if a State vehicle was involved in the accident.
Therefore, such issues can complicate the matter. Moreover, you can easily overlook them if you are not familiar with Georgia State laws, which can be detrimental to your lawsuit. Hence, starting the process early is wise. It would be best if you had an accomplished car accident attorney by your side to guide you on what you must do to secure your chances of getting the maximum compensation.
Why Do I Need A Dublin Distracted Driving Accident Lawyer?
People that believe they can handle car accident compensation cases themselves risk losing the claim. While this idea of self-representation sounds like a money-saving option, it is devoid of the following benefits that come with working with an experienced distracted driving accident lawyer:
• Case Preparation / Filing a Lawsuit
Before filing the case, your distracted driving accident attorney will investigate the matter to determine if the case is worth pursuing. The findings will also help in compensation valuation. We shall consider various factors, including lost wages, treatment and recovery costs, property damages, and repair/replacement costs. All these are factors that we shall compile and present during the case and use our vast knowledge of the law to defend their validity in showing the accused is liable for the accident and your injuries.
• Settlement Negotiation
We shall be open to handle the matter outside the court. As such, your attorney will oversee all the negotiations, discussing and review everything on your behalf when seated at the negotiations table with the accused's insurance provider and their legal team. We know every trick in the book that insurers use to discredit, devalue, or reject claims, and such be ready to counter their moves so that you receive a fair settlement.
• Trial Preparation & Representation
We also shall be fully prepared to take the matter before the court if the negotiations fail. We shall present all the necessary legal documents and fiercely represent your rights and interests before the judge or jury. We guarantee that your distracted driving accident lawyer shall challenge any contradictory evidence presented before the court that could be used to discredit your claim.
Contact a Dublin Distracted Driving Accident Lawyer at the Weinstein Firm Today
Time is never on your side when it comes to dealing with personal injury lawsuits. Evidence can be lost, potential witnesses can be hard to trace, or they cannot recollect how things happened. Moreover, those responsible will look for anything that can help them deflect or deny liability.
Why risk-taking the route that does not guarantee your rights and interests are protected? Work with us at Weinstein Firm and discover what sound legal advice, guidance, and representation are all about. Call our offices in Dublin, GA, today at (770) HELP-NOW to speak to a distracted driving accident lawyer. We offer a free initial consultation and get to know more about how we can help.