If you've been injured in a car accident and the insurance company denies your claim or argues that you caused the crash, you may have no other option but to file a lawsuit. Ideally, it won't come to this. However, if it does, you need an experienced Smyrna car accident attorney to fight for you in court.
If you're looking at thousands of dollars in medical bills and lost income, you need to protect yourself.
Make Sure You File Your Insurance Claim Before You File Suit
Before you even consider filing a car accident lawsuit, you need to file a claim with the insurance company. You need to give them a chance to pay your claim before you take legal action. Once you file your claim, the insurance adjuster has three options:
They can pay your claim in full.
They may deny your claim outright.
They may only pay part of your claim.
If they deny your claim or only pay part of it, you may need to file suit against the other driver.
1. One of the Biggest Reasons to Sue Is That the Insurance Company Denied Your Claim
One of the major reasons to sue is if the insurance company denies your claim. Depending on why your claim was denied, your Smyrna car accident lawyer can certainly appeal the decision. However, the same person who decided your claim the first time around may handle the appeal as well.
If they denied your claim because they think you caused the crash, or because they don't believe you were injured, you won't be left with much choice. You cannot afford to pay the outstanding medical bills. You may not even be able to work as a result of the crash.
You need to do whatever it takes for you to be made whole.
2. If the Insurance Policy Didn't Cover Your Full Damages, You May Need to Sue
In some of the cases our Smyrna car accident attorneys handle, our clients' claims were only paid in part. For example, you may submit an insurance claim for $150,000. This includes your medical bills, property damages, and lost income.
The insurance company may offer to pay your medical bills but not your lost future income. They argue that you could easily find another job making as much as you did at your previous job.
In cases like this, going to court may be the only way to get the compensation you deserve.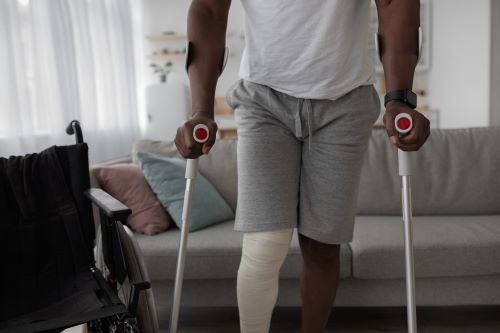 3. You May Need to Sue if the Other Driver Claims You Were at Fault
It can be extremely frustrating to learn that the other driver is claiming that you were the one at fault. You were there and know what happened. If you're confident that the defendant was primarily responsible for the accident, let your attorney know.
When you file your complaint, you'll need to provide specific details about the crash. Your lawyer will essentially have to describe why and how the defendant was negligent. If they can do this, there's a good chance you'll receive damages.
4. One Final Reason to Sue Is if Your Loved One Is Killed in a Car Accident
Nobody ever wants to think about it, but one reason to sue is if your loved one was killed in a car accident. These cases can be difficult because you're not only dealing with your legal claim. You're also dealing with your grief.
According to O.C.G.A. §51-4-1, only certain family members can sue for wrongful death. This includes the decedent's spouse, children, and, in some cases, their parents.
If your wrongful death lawyer can prove that the other driver was negligent, you may be able to recover damages. In wrongful death cases, the family is entitled to damages for the full value of the decedent's life.
Are There Any Reasons Why You Shouldn't Sue After a Car Accident in Smyrna?
While there are plenty of reasons to sue after your car crash, there are times when it isn't your best option. For example, if you and the other driver were equally responsible for the accident, it wouldn't make sense to sue.
According to O.C.G.A. §51-11-7, a plaintiff can only collect damages up to the point where they're 50% at fault. If your attorney determines that you may be found equally at fault, they won't want to waste your time and money on a lawsuit where you could walk away with nothing. The same thing is true if there just isn't enough evidence to prove fault.
Another situation where you wouldn't want to sue is if your damages are minor. If you weren't hurt and your car sustained only mild damage, there's a good chance insurance will pay your claim in full. In many cases, the insurance company tries to underpay a claim but our lawyers negotiate a fair settlement.
If You Decide to File Suit, Our Smyrna Car Accident Attorneys Can Help
Most people would rather not have to sue after a car accident. However, there are times when you have good reasons to file a lawsuit. The important thing is that you have a Smyrna injury attorney there to help you. It is difficult to handle this on your own, especially if you're trying to recover from your injuries.
If you have been hurt in a car crash that wasn't your fault, contact our office at 770-HELP-NOW. We will review your case and, if it appears you have a solid claim, we can help. Call today so you can schedule your free, initial consultation.