For some reason, a lot of people have a hard time believing that auto insurance follows the car – not the driver. If you're driving a borrowed car and get into an accident, it should be covered by insurance. And, if the insurance company denies your claim, our Athens car accident lawyers may be able to help.
Not Every Family Can Afford More Than One Car
While many families can afford new cars for both parents or the kids, not everybody is so fortunate. Many people need to survive with just one car for their entire household. This means that, on any given day, the person driving the car is not the owner.
It would be different if the car was stolen. However, this is a completely different situation. If you have permission to drive the vehicle, then you are protected by personal injury law.
It's Not Uncommon for Someone to Be Hit While Driving a Borrowed Car
Our Athens accident attorneys have represented many clients who were driving a borrowed car. Sometimes, they are related to the owner. Other times, they are not.
For example, in the following situations, the driver's name is not on the title:
You loan your pickup truck to your neighbor so they can pick up mulch at the local nursery
A coworker's car breaks down so you lend them your second car while there's in the shop
Your friend lets you drive their car while they're away in exchange for you picking them up from the airport
You are driving a company car because you have to travel for three days on business
Of course, there are other situations where an accident victim isn't the legal owner of the vehicle. Our Athens accident lawyers are not very concerned with who the car belongs to. We're concerned with proving the other driver caused your car crash.
If the Other Driver Was Negligent, It Shouldn't Matter
As far as the law in Georgia is concerned, it doesn't matter whose name is on the title. If you're injured in a motor vehicle accident and it's the defendant's fault, you deserve compensation.
In order to collect damages on your behalf, your Athens accident attorney will have to prove the defendant was negligent.
Your Athens Car Accident Lawyer Will Have to Prove Negligence
Now that we've established that your lawyer needs to prove negligence, it's important to explain how they do that. Just because you suffered serious injuries in your car crash doesn't automatically entitle you to damages.
To prove negligence, your Athens car accident lawyer must demonstrate the following:
The defendant owed you a duty of care
They breached this duty
You were injured
Your injuries were caused by the defendant's breach of duty
Obviously, it is a bit more involved than this. But these are the essential elements of a negligence claim. As long as your Athens accident attorney can prove these four (4), you should be entitled to damages.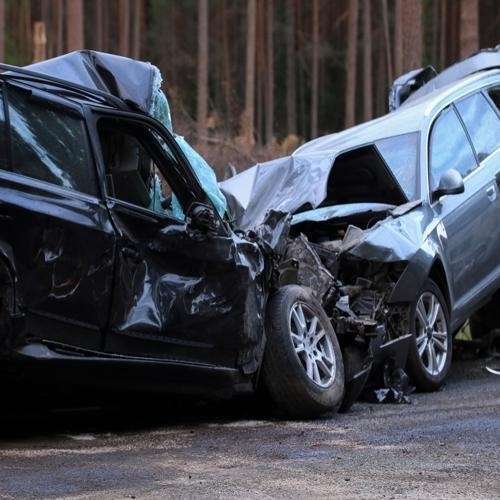 They Will Also Need to Prove That You Were Injured
As stated above, it's critical that your Athens car accident lawyer prove that you were hurt. Some people assume that they're entitled to compensation simply because they were involved in a crash.
The truth is that your lawyer's job is not to make you rich or to collect millions of dollars in damages. Their job is to make you whole. This means you can rest assured that you won't have to pay out-of-pocket for your car accident.
If Your Athens Accident Attorney Proves Negligence, You Should Receive Damages
Clearly, the biggest reason anybody hires an Athens accident attorney is so that they can get compensation for their injuries, whether they were driving a borrowed car or their own. It is true that some of our clients want justice. However, justice tends to come in the form of monetary damages.
According to OCGA §51-12-4, there are several different types of damages in a standard personal injury lawsuit. Each of these types will be discussed below in more detail.
You May Be Entitled to Compensation for Your Medical Bills
You should not be held responsible for any medical bills incurred as a result of your accident. The defendant's insurance carrier should cover these expenses.
The same is true for any future medical care you'll need. For example, your doctor may have already confirmed that you'll need additional surgeries over the next three or four years. There's no reason to wait that long to settle your case.
Your Athens Car Accident Lawyer Will Also Demand Damages for Lost Wages and Lost Future Income
In addition to compensation for medical bills, most car accident victims are also entitled to damages for lost wages. If you miss more than a week or two from work, your Athens accident attorney will demand reimbursement for these last wages.
You may also be entitled to damages for lost future income. If you find that you cannot do the same kind of work that you did prior to the crash, you may earn much less. Your attorney will demand that you be compensated for this difference.
There's a Good Chance You'll Be Entitled to Pain and Suffering
If your accident injuries were serious, you will probably be entitled to damages for pain and suffering. These damages are meant to compensate victims for any physical and mental anguish they experience.
In many of the cases our Athens car accident lawyers handle, these damages make up the lion's share of our client's settlement. As a rule of thumb, you can expect to receive pain and suffering damages equal to three times your medical bills and lost income.
Put Your Faith in the Hands of an Experienced Athens Accident Attorney
Your Athens car accident lawyer understands that it can be hard to relinquish control when it comes to your accident. However, sometimes, you're much better off if you let a seasoned Athens accident attorney handle the legal side of things.
Not only do you know your attorney is familiar with the law, but they also know how the insurance companies operate. Furthermore, while they're taking care of the legal issues, you can focus on getting better.
We suggest you contact our office as soon as possible after your accident while driving a borrowed car. We'll help you file your insurance claim and, if need be, file suit against the other driver.
Since we offer all new clients a free, initial consultation, it makes sense to come in and meet with a seasoned Georgia accident attorney today.