Get personal attention, time, and care that you expect from any other professional. A personal injury lawyer near Athens, GA, should help you to recover the full compensation available for your case. After any type of injury, you have the chance to pursue legal action against the person or entity responsible.
Unfortunately, many people feel that after an injury, they don't have an option for recourse. Speak with a personal injury lawyer in Georgia to see if there are legal resolutions available to you. It may be that you can file an insurance claim or seek a settlement through mediation. Not every injury case will go through to trial, and it doesn't mean wading through troubling legal waters for years.
When looking for quality representation, you want someone who regularly works with injury victims and their families. Auto accidents, dog bites, medical malpractice, and more require a human element. It's not enough that we're willing to fight for your case. We're able to develop and deliver your side of the events compellingly and persuasively.
To bounce back from your injuries and help re-establish stability in your life, take legal action. You probably do have legal options available to help compensate you for the medical bills and hardship that comes after an injury.
What Doe Personal Injury Lawyers in Georgia Do?
We are personal injury lawyers, and our goal is to help victims and their families recover. Our team works with those who were injured through negligence as well as families who lost a family member because of the carelessness of another person. We will fight for fair compensation and to ensure that the other party is held responsible.
How Much Does It Cost to Hire an Injury Attorney Near Athens?
The most common pay structure for injury attorneys is applying fees on a contingency basis. "On contingency" means that the client does not pay per hour. They don't even pay if there is no award. Instead, the attorney will charge a percentage of the final settlement or award.
As mentioned, if there is no award, then there is nothing lost. The injured victim would not owe any lawyer fees. This structure makes legal action affordable and accessible. Too often, victims feel that they can't afford a lawyer to represent them properly. A contingency-based lawyer ensures that anyone can afford the representation they need.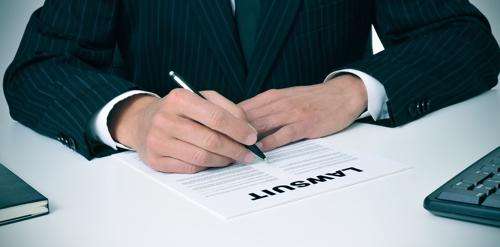 How much should you expect for a contingency fee? There is a loose structure that most personal injury lawyers work within which is usually right about 33 percent. The size of the fee may depend on these factors:
Settlement before trial – resulting in about a 33 percent contingency fee.
Closure after filing a lawsuit – resulting in a 40 percent contingency fee.
For example, before filing a lawsuit, a settlement for $90,000 would come with a $30,000 contingency fee. Closure from a settlement or jury aware after a lawsuit on a $100,000 compensation payout would result in a $40,000 contingency fee.
These fees may seem high, but considering the time and effort which goes into these cases, it's fairly reasonable. Your lawyers' fees may vary slightly from the quotes above. These payouts also give the lawyer the incentive to maximize their own payment by maximizing your financial recovery.
Please Note: Contingent attorneys' fees refers only to those fees charged by attorneys for their legal services. Such fees are not permitted in all types of cases. Court costs and other additional expenses of legal action usually must be paid by the client.
When Should I Contact a Personal Injury Lawyer Near Athens?
After an injury that arises from someone else's negligence, you should call an attorney. The most commonly seen type of personal injury case involves car accidents. Although it may seem obvious to contact a personal injury lawyer after being harmed by someone, many victims didn't realize it was an option.
Personal injury lawyers help victims navigate insurance companies and dealing with professional boards as well. Even if you're not actively trying to take your personal injury claim to trial, a lawyer can help you negotiate for a fair settlement.
From handling car insurance companies to establishing a lawsuit against a private property owner, you need the help of a personal injury attorney.
What Should I Do After an Injury?
Doing anything after an injury or accident can seem impossible. Simple errands are overwhelming, and your recovery may cause even more day-to-day frustration. After an injury, you need time to process pain, stress, and financial uncertainty. Unfortunately, many people don't have that time available.
After an injury, you may not even have the assurance that you'll make a full recovery from your injury or regain your health. If you feel this way after an accident, know that you are not alone. Many people face overwhelming struggles after an accident or injury. You can start working towards financial stability with a bit of legal help.
To obtain the financial recovery, you need to:
Contact a knowledgeable personal injury lawyer: There is no stand-in for professional representation. Insurance companies don't want out any more than the bare minimum for your compensation. But legal representation can level the playing field. Instead of having your insurance companies full legal department acting against you, have someone fighting for your side.
Don't sign anything: Insurance companies will act quickly to get you to accept a settlement that is far too low. But the second you sign anything or accept a settlement you're waiving your rights to the compensation you were owed. Insurers will often offer quick money, knowing that you need it more than ever as you fall behind on bills and miss work. People find out too late that the settlement they accepted didn't even cover their medical bills.
Insurance companies will never have your best interest in mind. They want to retain as much of their money as possible, and that means minimizing your compensation check.
What Types of Damages Can I Recover in My Personal Injury Case?
As an injured victim or the family of a deceased victim, you have access to three types of damages.
Economic Damages
Economic damages are easy to assess part of the claim. Not only are they objective, but economic damages are generally easy to verify as they almost always come with a bill. In some cases, you may have to verify property damage with a claims adjuster or similar person.
Common examples can include any form of monetary loss. Economic damages often contain:
Lost Wages: If you lost work, or lost hours because of your injury, you can apply this loss towards your compensation request. Verification through the employer, tax records, and check stubs will be part of seeking compensation for lost wages.
Medical Expenses: Are you feeling the pressure of medical bills? Medical-related expenses are often a major part of compensation demands.
Property Damage: Repair or replacement of property after an accident can contribute to a major part of your claim. Property damage will often include a car or motorcycle after a crash.
Lost Benefits: If you were required or needed to payout your vacation time, that paid time off might be part of your compensation. Prove with employment records that you lost access to vacation because you had to the payout from your paid time off hours.
Lost Earning Capacity: After severe injuries, you may not be able to return to work. Being unable to work or having to take a different and lesser paying position can leave to compensate for the amount of income you would have
 Non-Economic Damages
Unlike economic damages where you can prove the extent of hardship with an invoice or written bill, non-economic damages are subjective. Usually, a judge, jury, or claim adjuster will determine the value of these damages.
Although each accident or injury varies, these are a few of the common types of non-economic damages:
Emotional distress
Inconvenience
Stress
Anxiety
Loss of companionship
Loss of consortium
Pain and suffering
When you assign a dollar value to something like the "loss of companionship," you enter difficult to navigate the territory. It's unfeasible to put a value on the life of a family member.
Punitive Damages
Punitive damages will not apply to every personal injury case. These damages only apply to specific circumstances such as a DUI crash, or similar.
What punitive damages aim to achieve is to act as an additional punishment. Usually, with punitive damages, the person who was "at-fault" will hate to pay these damages. Because the person will have to pay the damages, it's a financial punishment.
These damages only apply to accidents that happened because of someone's willful carelessness of misconduct.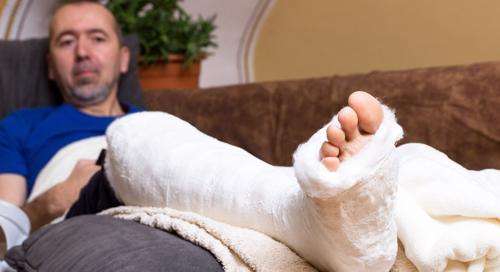 What are the Most Common Georgia Personal Injury Cases?
These are among the most common types of cases taken on by Georgia personal injury lawyers:
Car Accidents: Car crashes lead to many various types of injuries. These cases all result because of someone failing to adhere to all the rules of the road or adapt to changing road conditions.
Pedestrian and Bicyclist Accidents: Personal injury lawyers often represent cyclists and pedestrians who were in an accident with a motor vehicle. These injuries are almost always severe.
Premises Liability: Slip and fall, trip and fall, and similar cases lead to being injured on someone's property. Premises liability declares that the owner was negligent as they failed to maintain the property and keep safe conditions.
Medical Malpractice: Claiming that a doctor or other medical professional failed to meet set standards of care is quite common. Speak with a personal injury lawyer about how medical care led to your injuries.
Elderly Neglect: when a nursing home fails to provide quality care, the result can be an injury, malnourishment, ongoing health problems, and even death. Nursing home cases will often involve intentional torts and will often tie with physical, financial, and emotional abuse of the victim.
Dog Bites: When a dog owner fails to keep control of their pet, and it bites someone, they are liable for the connected injuries.
Construction or Workplace Accidents: these accidents fall to the company who failed to keep the area safe. In some cases, the person was an employee, and in other instances, the victim was merely walking by when they were injured. The construction environment is dangerous for everyone.
Product Liability: You have probably noticed that product recalls happen all the time. They are usually due to a product liability case. If the product was designed carelessly or manufactured negligently, then you likely have a case. 
If you were part of any of these situations, you could file a claim seeking economic, and non-economic damages. Because each type may apply differently to your situation, it's essential that you speak with a personal injury lawyer.
Car Accident Attorney Serving Athens, GA
As car crashes are the most common type of accident to result in a personal injury case, you need a lawyer who's well versed in wrecks. Not only will working with a car accident attorney help you through your claim, but it will also come as a relief knowing that the attorney focuses on cases similar to yours.
Working with an experienced and compassionate personal injury lawyer can help ensure that you're receiving an appropriate amount for economic and non-economic damages. Proper legal representation gives you the best possible chance of not falling prey to insurance companies taking advantage of families during the recovery period.
Unfortunately, car accident attorneys often see people that believed their best method for resolution was through their insurance. Not every Athens personal injury claim goes to trial, in fact, you may want legal help in achieving the maximum settlement without filing a lawsuit.
A car accident lawyer can help you present your medical bills, proof of non-economic damages, and evidence from the crash. They can guide you through deciding what amount of compensation is fair, and what is not.
Auto insurance companies don't want people turning to car accident attorneys because they know it will lead to higher compensation payouts. Have someone genuinely interested in your compensation, get a car accident attorney involved today.
Georgia Car Accident Statistics
With an 8.5% increase in traffic fatalities between 2015 and 2016, the state of Georgia is quickly taking notice of this statistic. Before 2015, the number of traffic fatalities was declining year after year. This recent uptick in motor vehicle accidents resulting in deaths is alarming.
Impaired driving directly contributed to the death of 268 people in 2016 crashes. Additionally, 266 fatalities in 2016 were because of speeding. In total, 2016 had 1,554 fatalities.
Even though Georgia fatalities associated with driving haven't reached the 2007 high of 1,641 traffic-related fatalities, this rising issue is cause for concern.
On a larger scale, the number of traffic fatalities has increased nationwide. Even neighboring states have shown increases where Alabama reports an increase of fatalities by 22.1 percent.
Florida and Tennessee reflect increases of 8 and 8.2 percent. Additionally, South Carolina is up by 3.7 percent.
The Georgia Governor's Office of Highway Safety continues to monitor these trends closely, in the hope of provoking a quick response to new statistics and changing trends.
What to Do After an Athens Car Accident
Everyone is a little shaken after an automobile accident. It's scary, it's overwhelming, and it seems like no one knows what they're supposed to do. Don't worry because we know, and we're here to help you.
Call the Police
Before you even get out of the car, contact the police. If the accident doesn't appear to be serious, call your local department. If it's an emergency, call 911. Always file a police report.
Gather Any Necessary Information
There is some clear cut "necessary" information. It's what people talk about when they "exchange" information after a crash. You want all of the following information about the other driver or drivers:
Name
Contact number and address
Driver's license number
License plate number
Vehicle make, model, year, and color.
Insurance company name and policy number.
Many people choose to take a photo of the car, license plate, driver's license ID, and the driver's proof of insurance just to be safe.
You'll also want to gather statements and contact information from any witnesses, photos of any damage, and photos of the scene.
Contact Your Insurance Company
It's always a best practice to alert your insurance company right away. Inform your company there was a crash and be very careful about the information you give. Avoid saying "everything is fine" or "it's alright" as these statements can minimize your claim.
Schedule an Appointment
See a doctor as soon as you need to. Even if you do feel okay, see a physician who regularly handles car wreck injuries, they will know best if you have soft tissue damage or other injuries that don't appear right away.
Call A Personal Injury Lawyer
If you want to have protection during the claim process, you'll hire legal representation.
Start Assessing the Damage
Assessing the damage usually starts with having the damages on your car evaluated. You may need to meet with a claims adjuster or a mechanic for a repair estimate.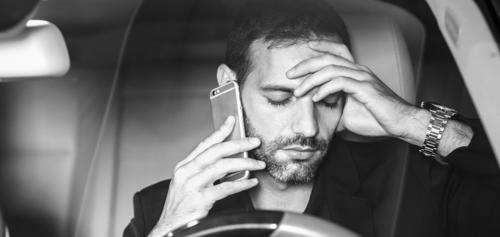 What Are Some Common Causes of Automobile Accidents in Georgia?
Auto accidents happen every day, and nearly all of them happen because of someone's carelessness or negligence. Car wrecks can result in severe injuries, and even minor accidents can leave people working on recovering for months.
Distracted Driving
Texting and talking on the phone are the most common distractions, but there are other less scandalous distractions. Checking your GPS, talking to passengers, and even changing the radio station are distractions that lead to crashes.
Drunk Driving
Without a doubt, drunk driving or driving under the influence leads to many severe car accidents that result in death or severe injury. Even after a glass of wine or a few beers, driving can be dangerous for everyone on the road.
Speeding
Speeding and not adjusting to changing road conditions leads to many accidents. Not only must you obey the posted speed limit, but you must appropriately reduce speed for fog, ice, rain, and other weather events.
Inexperience
Excellence in driving does come with experience, and many teens do not have enough time behind the wheel before they are in their first accident.  Teens must learn to manage distractions, stick to safety laws, and practice safe driving conditions, with virtually no experience.
Running Stop Signs or Red Lights
Whether someone thought they could "beat" the light, or they didn't see the stop sign at all, these two issues lead to many auto accidents. These crashes can result in substantial injury to both drivers as they are usually intersecting traffic, rather than going in the same direction.
Contact an Experienced Personal Injury Lawyer Near Athens for a Free Consultation
After a crash, you need someone to walk you through the process. If you aren't sure of what to do, or what to expect, an insurance company will likely take advantage of that inexperience with handling a crash or accident.
Regardless of what type of accident led to your injury, you probably have medical costs and other bills piling up. The stress and overwhelming frustration that takes hold can impact your recovery. Work with an attorney serving Athens personal injury cases for help in pursuing the maximum compensation for your claim.
The Weinstein Firm relies on a team of skilled, knowledgeable, and experienced lawyers to help injured victims. From automotive accidents to dog bites and everything in-between, if you were hurt because of someone else, you need proper representation. Contact our personal injury lawyer near Athens today at 770-HELP-NOW.